You're all set! Thank you for registering for…
How to Read Facial Expressions
Detecting Emotional Responses in Relationships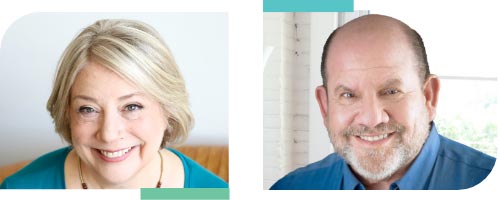 A live 90-minute, expert spotlight training event featuring Dr. Stan Tatkin and Dr. Diane Poole Heller
Step 1: Save the date and join the event live!
Step 2: Invite friends & colleagues to this new training.
We've reserved a seat for you.
An email is on its way with all the event details.
At the end of the training, we've set aside time to answer questions and share how you can take the next step in your professional development.
You'll get an exclusive first look at From Me to We: Secure Functioning in Adult Relationships––our next topic in the Therapy Mastermind Circle Membership series––featuring all new training with Dr. Stan Tatkin and Dr. Diane Poole Heller that begins on Tuesday, November 7, 2023.