ENROLLMENT NOW OPEN FOR A LIMITED TIME!
Join Dr. Diane Poole Heller for…
Clinical Strategies for Treating Abuse
A monthly online educational program where we explore the effects of abuse—emotional, physical, psychological or sexual—and learn how to apply appropriate clinical interventions to help clients heal and recover.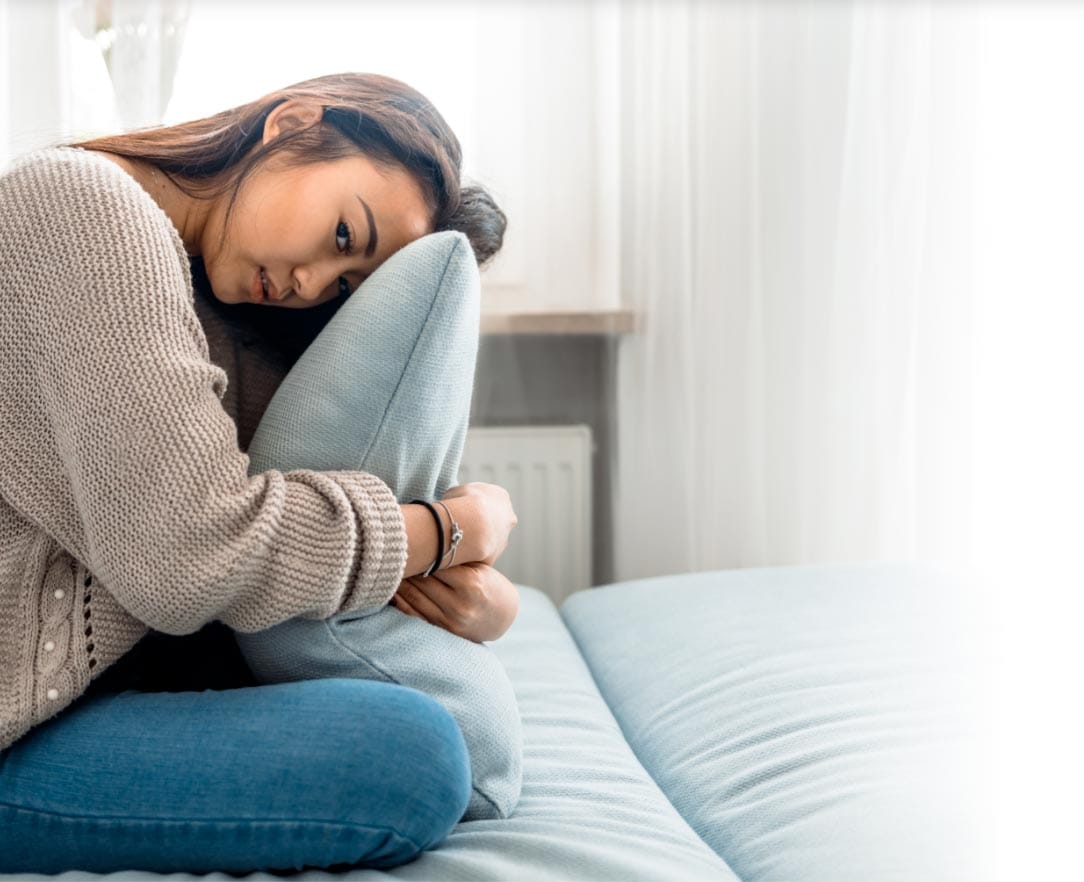 ENROLLMENT NOW OPEN FOR A LIMITED TIME!
Join Dr. Diane Poole Heller for…
Clinical Strategies for Treating Abuse
A monthly online educational program where we explore the effects of abuse—emotional, physical, psychological or sexual—and learn how to apply appropriate clinical interventions to help clients heal and recover.
What can we do to help abuse survivors work past their trauma and begin the healing process?
In today's clinical practice, it's quite common for mental health professionals to encounter clients with a history of emotional, psychological, physical or even sexual abuse.
Helping someone who has suffered through the trauma of abuse can be some of the most challenging and complex work we do.
When we read statistics like, "More than 80% of people experience psychological abuse in their lifetime" or "nearly 20 people per minute are physically abused by an intimate parter in the US"—it's easy to see how toxic and insidious abuse and its consequences can be to our families, relationships, communities and societies.
Although recovery can be a long journey, helping abuse survivors open up in therapy is the first step toward rebuilding trust and opening the door to healing and growth.
But talking about any type of abuse isn't easy.
Even to a therapist.
You see, victims of abuse often feel shame or guilt about the abuse they have experienced—even blaming themselves. And re-opening old wounds requires them to feel vulnerable all over again.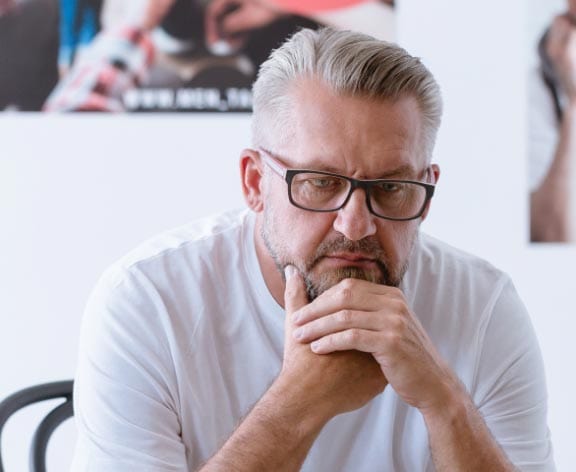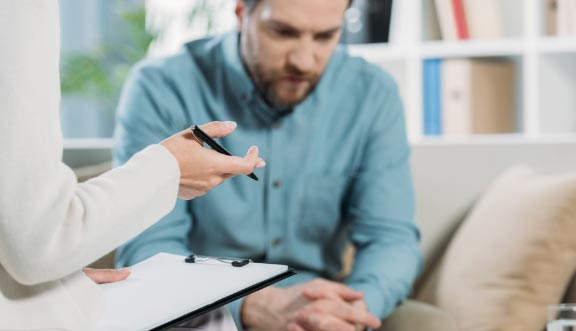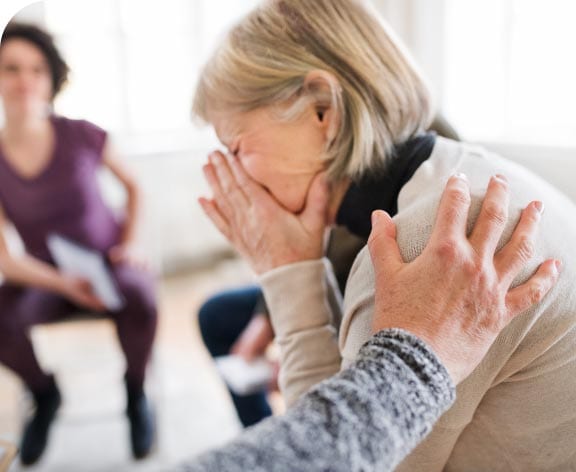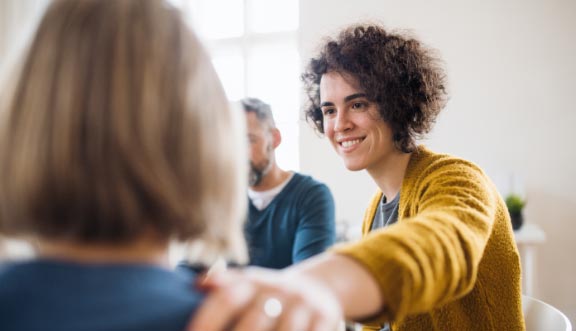 Unfortunately, most people who have lived through abuse find themselves keeping it hidden for as long as possible—even in therapy.
What's worse? Many types of abuse are hard to spot or uncover. And no two cases are alike, often involving patterns and relational dynamics that even therapists fail to recognize.
In other instances, people may be too young to remember the abuse or they may block painful memories, so all they're left with is unexplained feelings, emotions and unhealthy patterns of behavior.
They can't articulate why they react the way they do, leaving them feeling confused, frustrated and unable to form fulfilling and intimate relationships.
But just because someone is unable to remember abuse doesn't mean it didn't happen. 
Whether it's guilt, shame or memory that keeps your clients from talking about abuse in therapy, the result is the same: 
It's hard to help clients experience recovery and growth if you're not equipped with the right skills, strategies and interventions.
The truth is, the trauma of abuse not only has the capacity to alter our emotional and physical well-being—but also to diminish innate resilience and silence our true voice and purpose.
That's why it's so critical for therapists to learn how to identify and recognize when someone is experiencing or has experienced abuse.
Though they may not be able to consciously understand the original source of abuse and trauma, our clients deserve to be free of pain.
The good news is that better therapeutic relationships with our clients lead to better outcomes.
When we tailor treatment based on a client's individual experience and needs—directing tools, techniques and corrective exercises specific to the trauma or abuse suffered—we create a safe environment where clients can begin processing unresolved feelings and emotions.
Empowered by greater insights and awareness, abuse survivors can move through the trauma safely to fuel the potential for post-traumatic growth, resilience and healing.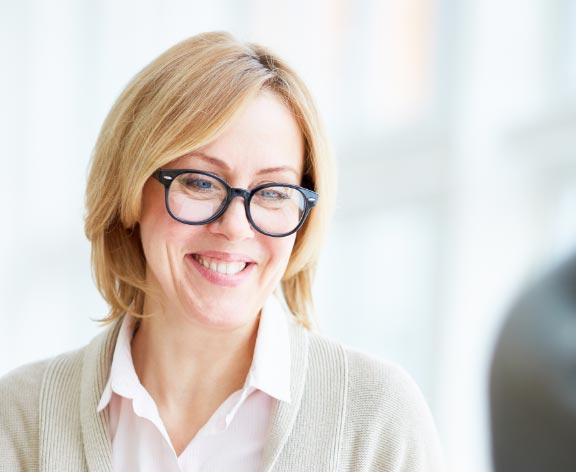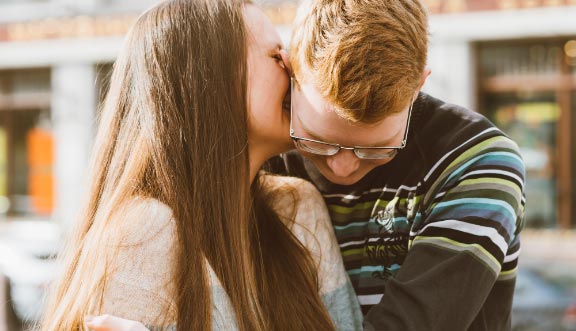 Improve your clinical skills & deliver better outcomes
Abuse can leave wounds that are hard to heal. Help your clients get the most out of therapy as they move through painful memories and experiences.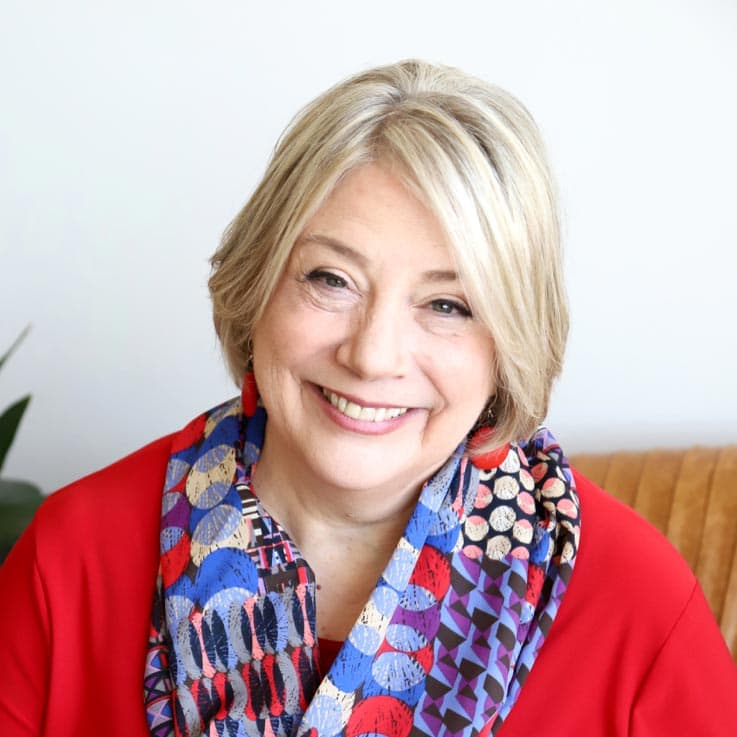 "We are fundamentally designed to heal. Even if our childhood is less than ideal, our secure attachment system is biologically programmed in us, and our job is to simply find out what's interfering with it ― and learn what we can do to make those secure tendencies more dominant."
Dr. Diane Poole Heller
Here's What We'll Cover in the Next 6 Months
Focusing on a different aspect of abuse each month, you'll learn directly from Dr. Diane Poole Heller and leading trauma experts.
MODULE 1: Led by Dr. Diane Poole Heller
November 9, 2021 @ 11 am MT
Establishing Safety & Boundaries in the Therapeutic Relationship
Boundaries help you protect yourself—and also identify who you are, what values you have, what choices you make and what kind of treatment and relationships you will (and won't) accept.
But survivors of trauma and abuse have often experienced significant boundary violation and rupture, meaning they may have difficulty maintaining healthy boundaries, or may never have established these protective devices at all.
In this module, you'll learn: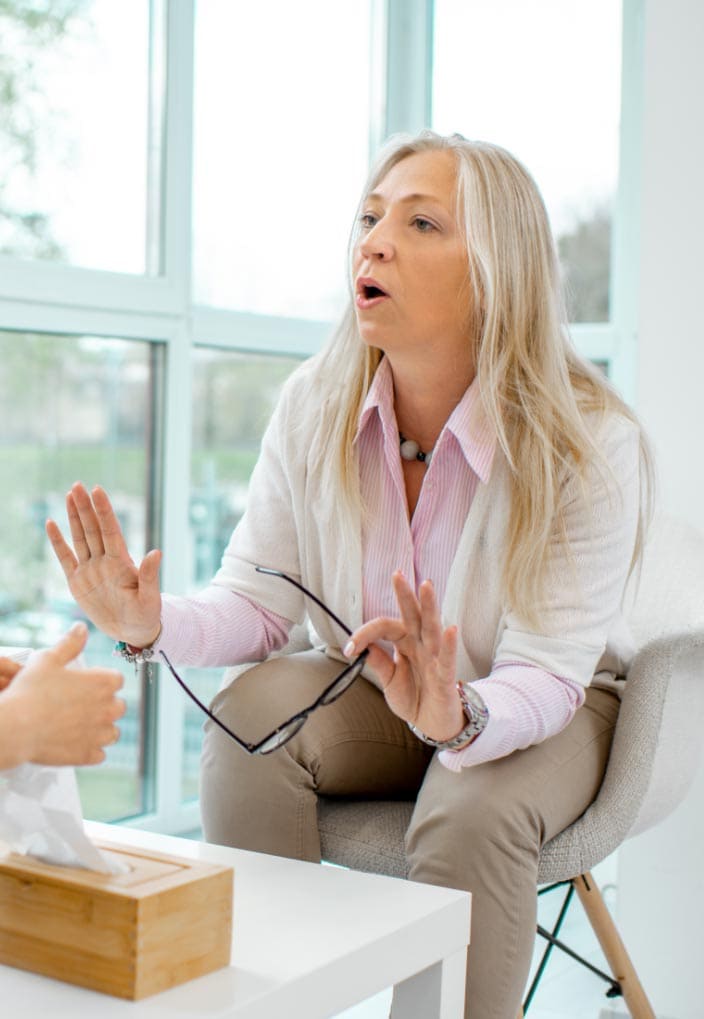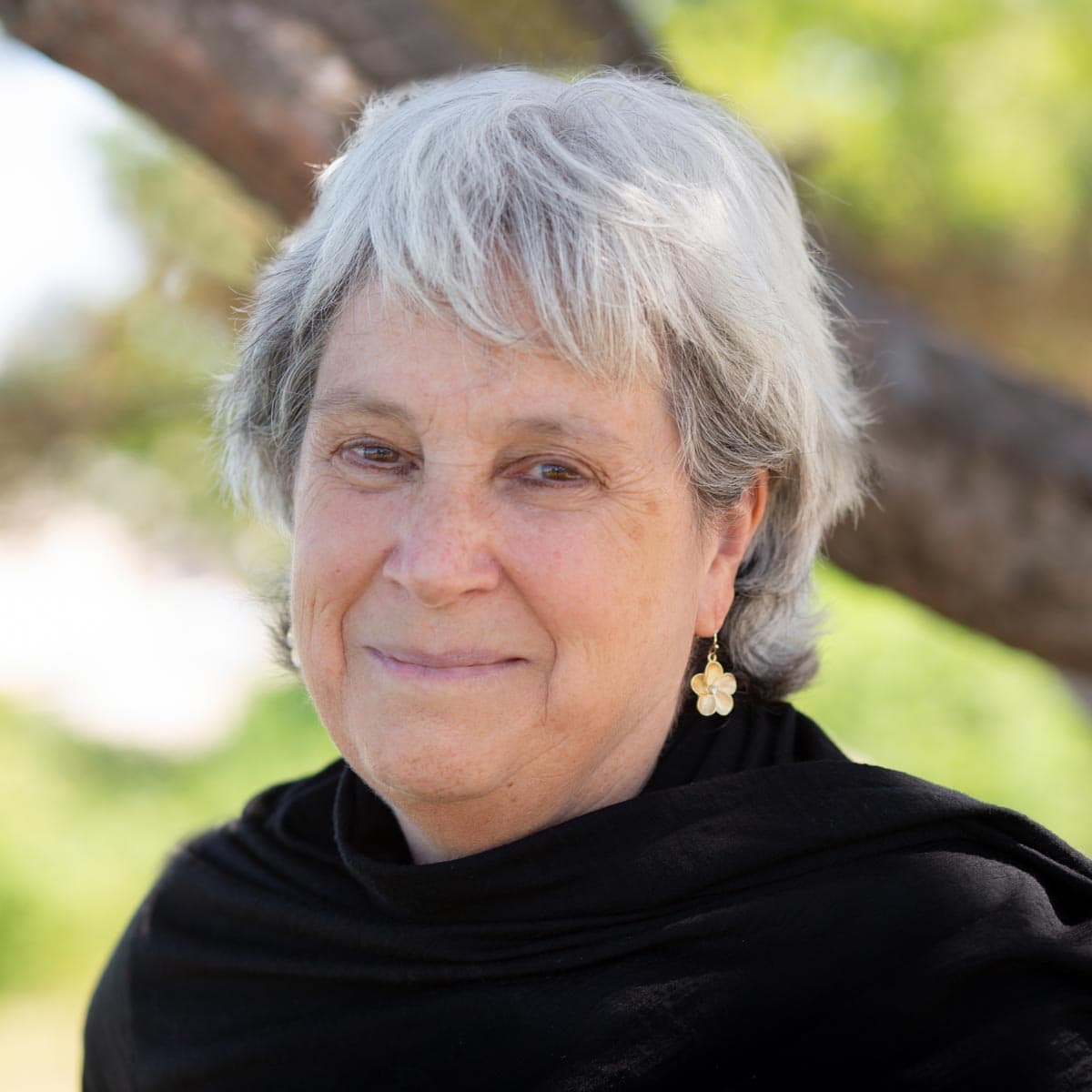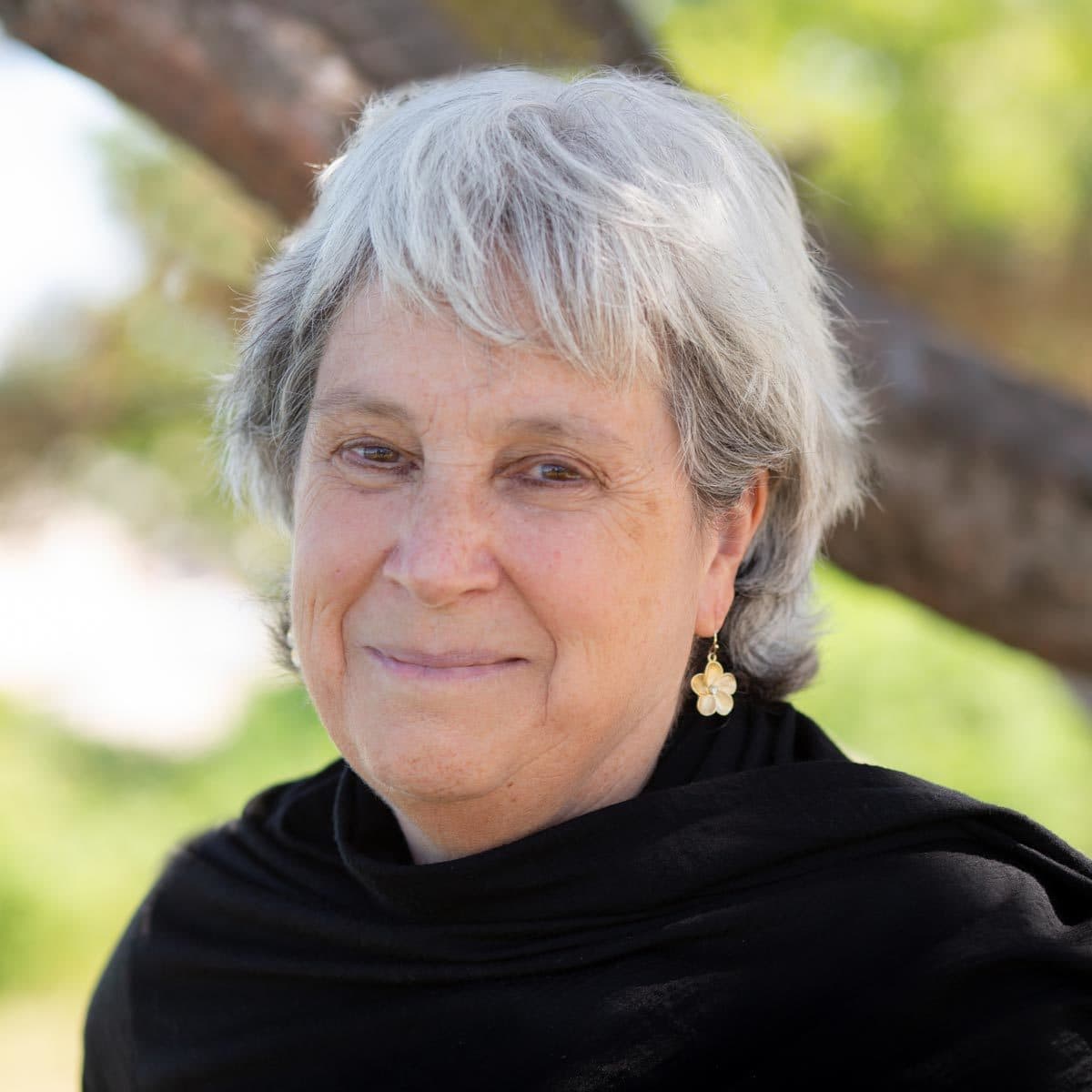 Featured Expert: Deb Dana, LCSW
November 16, 2021 @ 5 pm MT
Supporting the Nervous System for Autonomic Safety
When trauma lives in the autonomic nervous system as dysregulation, it affects our reactions to experiences, environments and sensations. It also causes us to misread cues for connection, interfering with our ability to co-regulate and establish secure relationships with others.
Deb Dana presents polyvagal-informed strategies to bring implicit responses into explicit awareness and help shift the nervous system into a ventral vagal state (a state of relaxation and social engagement), which plays a crucial role in our ability to heal.
MODULE 2: Led by Dr. Diane Poole Heller
December 7, 2021 @ 11 am MT
Resolving Disrupted Generational Boundaries
Together we'll explore complex family dynamics, including generational boundary rupture—where a child is asked to take on the roles or responsibilities of an adult.
These types of ruptures have numerous implications in a child's well-being, including the ability to connect with others and form healthy and secure adult relationships.
In this module, you'll learn: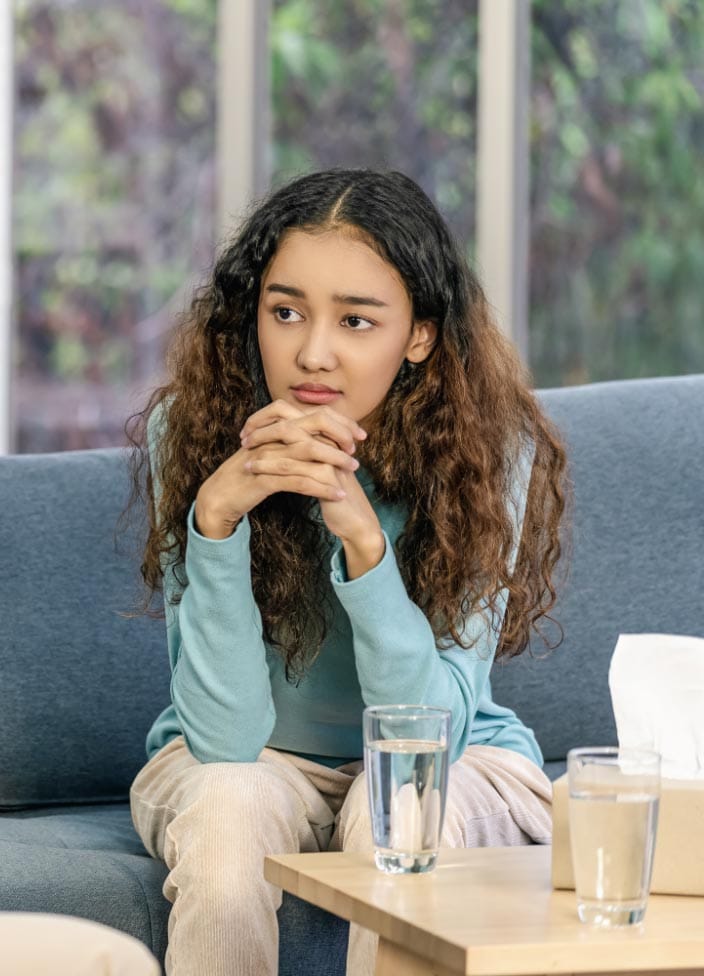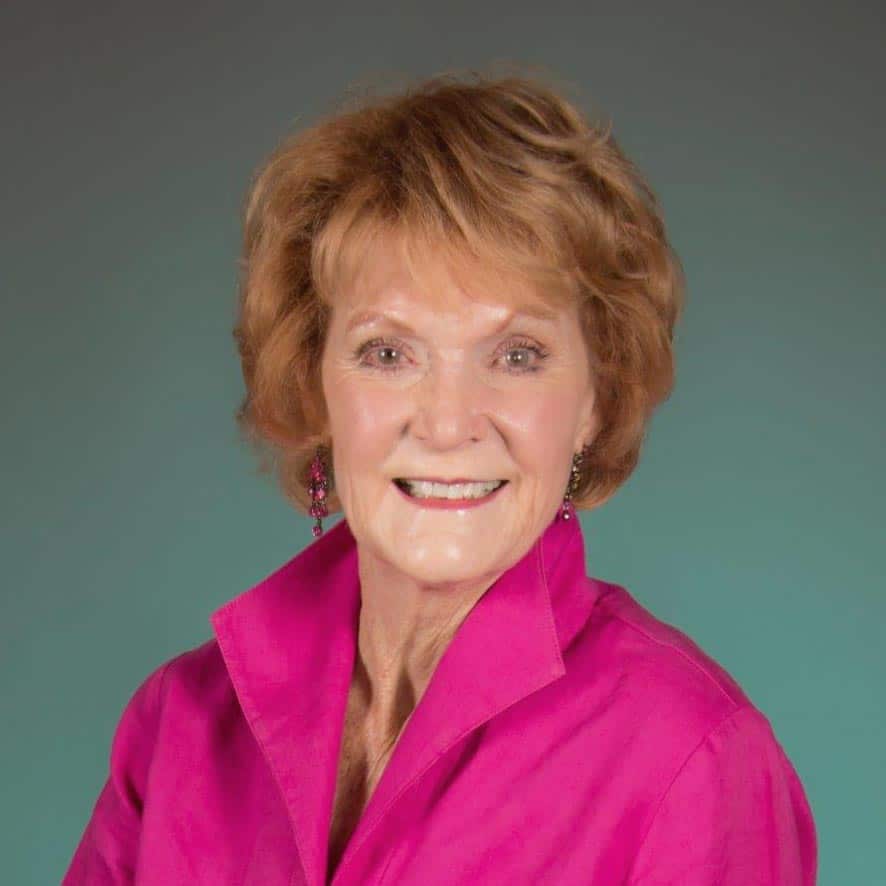 Featured Expert: Pat Love, Ed.D., L.M.F.T.
December 14, 2021 @ 5 pm MT
The Chosen Child: What is Emotional Incest Syndrome?
Emotional incest is a violation of the emotional protective boundary between adults or authority figures and children. When the lines are blurred between the three family subgroups—the spousal, parental, and sibling/peer units—it creates an undue burden for the child, sets them up for failure and prevents them from connecting with their peers, which in turn has ramifications for adult relationships.
In adulthood, emotional incest often manifests in ways similar to physical or sexual abuse, so it's vital that we learn to recognize and identify it in our clients' histories. Dr. Love walks us through the signals and symptoms of this often-hidden form of abuse, sharing clinical strategies that help our adult clients realign roles and boundaries for themselves.
MODULE 3: Led by Dr. Diane Poole Heller
January 4, 2022 @ 11 am MT
Clinical Interventions for Incomplete Threat Responses
This month, we take a deep dive into the threat response system—our body's innate reaction to perceived danger. As trauma and abuse victims move through the threat response sequence, unresolved trauma often re-activates emotions and bodily sensations that keep them from processing and completing the response. Continuously re-experiencing trauma can leave victims stuck in one of the stages, unable to resolve the trauma and learn how to heal.
In this module, you'll learn: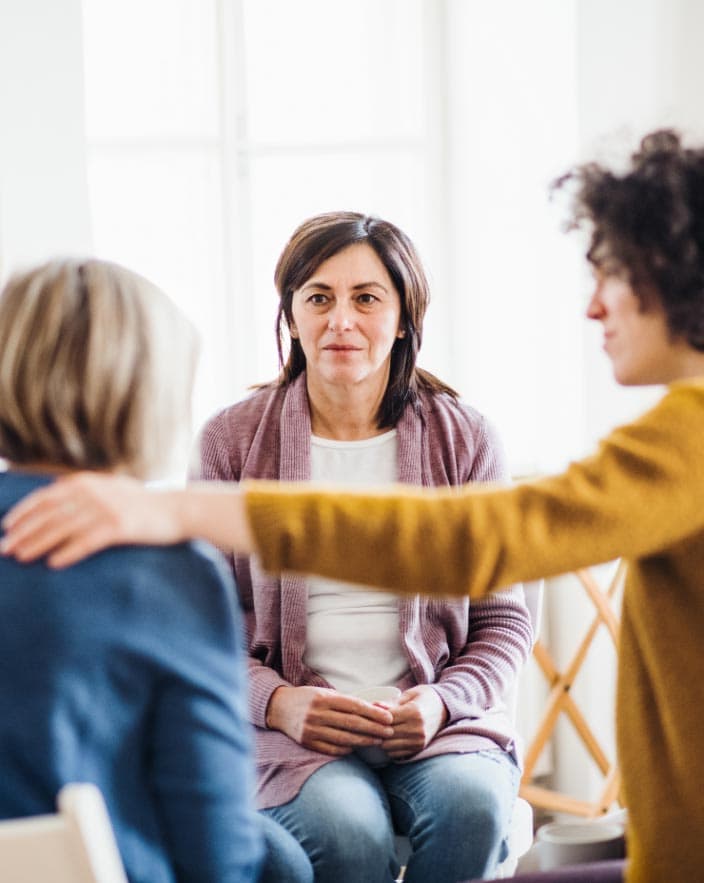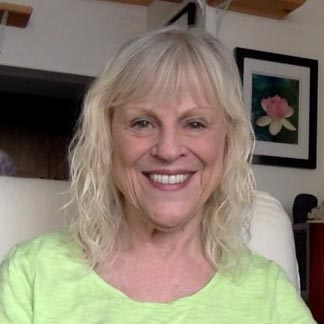 Featured Expert: Nancy Napier, M.A., L.M.F.T.
January 18, 2022 @ 5 pm MT
Dissociation and Coupling Dynamics
During a traumatic experience, dissociation is a protective, compassionate response that compartmentalizes elements of the experience to keep you safe. But dissociation, by its very nature, keeps us from fully metabolizing and processing trauma, which in turn thwarts healing.
Nancy Napier will teach us strategies and tools to help clients safely access dissociated memories, learn essential strategies in pacing, dosing and titration—and explore reparative, healing exercises that reintegrate dissociated content to become reembodied in the present.
MODULE 4: Led by Dr. Diane Poole Heller
February 8, 2022 @ 11 am MT
Restoring Resilience After Complex Trauma
People who have experienced complex trauma—either prolonged and repeated trauma or multiple traumatic events—often develop "tangled" ways to cope with their feelings and emotions.
In this month's training, we explore ways to separate intertwined traumatic events and experiences, so we can work more slowly through coupled traumas and allow our clients to process and discharge the traumas one at a time, making it more manageable to undertake the deep work necessary for healing.
In this module, you'll learn: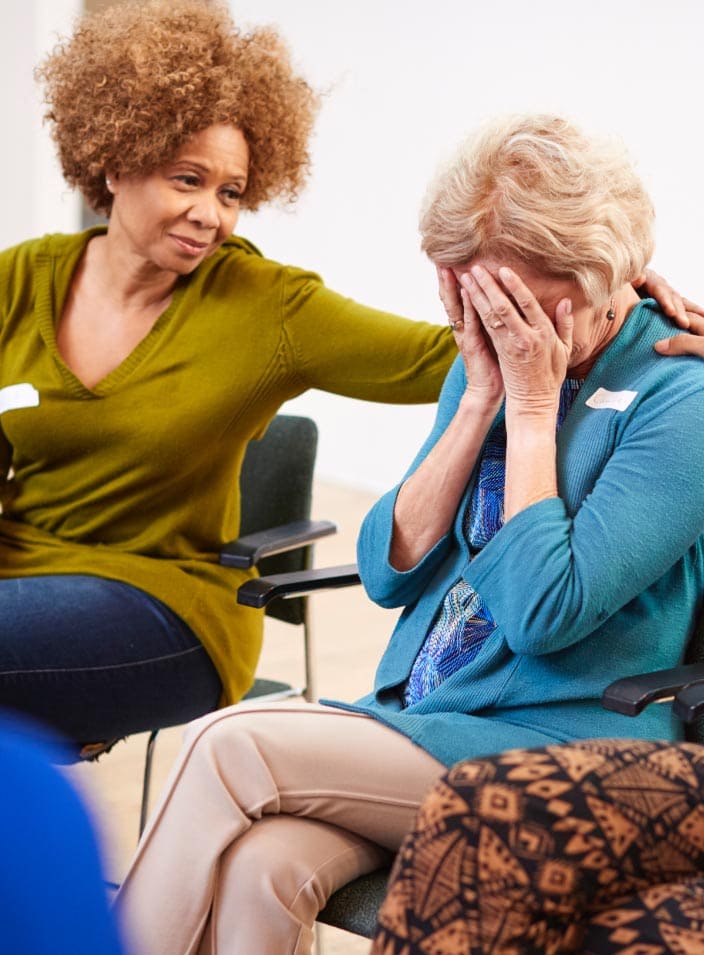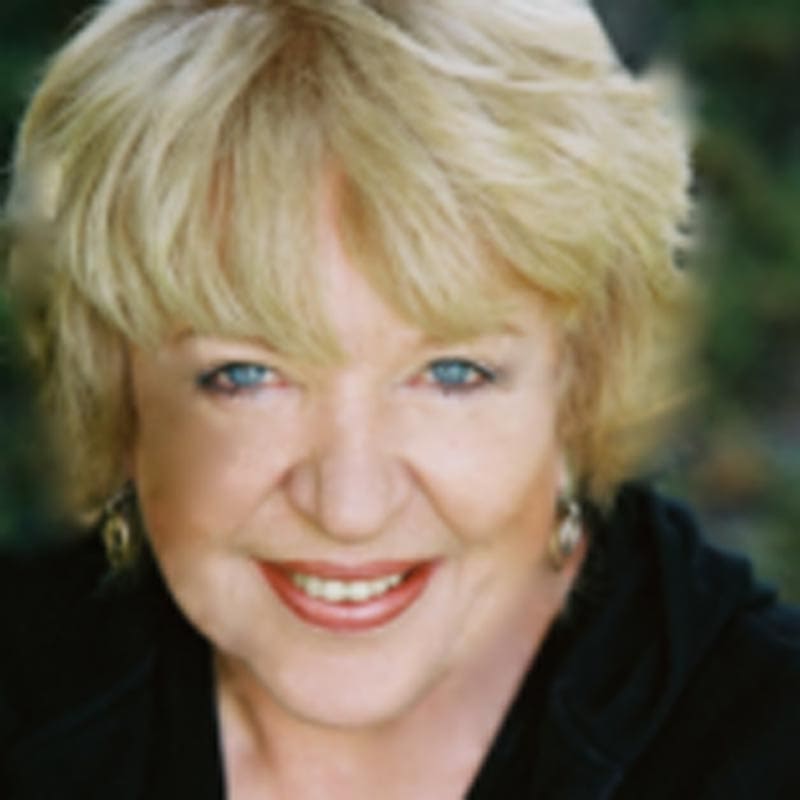 Featured Expert: Patricia Evans
February 15, 2022 @ 5 pm MT
Uncovering the Roots of Verbal Abuse
Patricia Evans' work focuses on how men are more likely to be perpetrators of verbal abuse in (heteronormative) relationship dynamics. She posits that their abusive behavior comes from an inability to access their innate "feeling function," stemming from their own history of abuse, coupled with social and societal pressure to avoid and repress their feelings.
Evans will show us how to work with victims of verbal abuse to help them identify the abuse and reassign blame. She will also give us strategies for working with abusers, and how to approach therapy sessions with both empathy and compassion.
MODULE 5: Led by Dr. Diane Poole Heller
Domestic Abuse: Anger and the Abuse Cycle
It's important to understand the role of trauma as an underlying factor in anger, violence and the abuse cycle. Trauma can create an over-activated fight response, leading to violent outbursts.
In this training, we examine the abuse cycle and the context behind angry behaviors—how unconscious trauma can drive abusive behaviors and how anger can be a reaction to feelings that are too difficult or painful to experience.
In this module, you'll learn: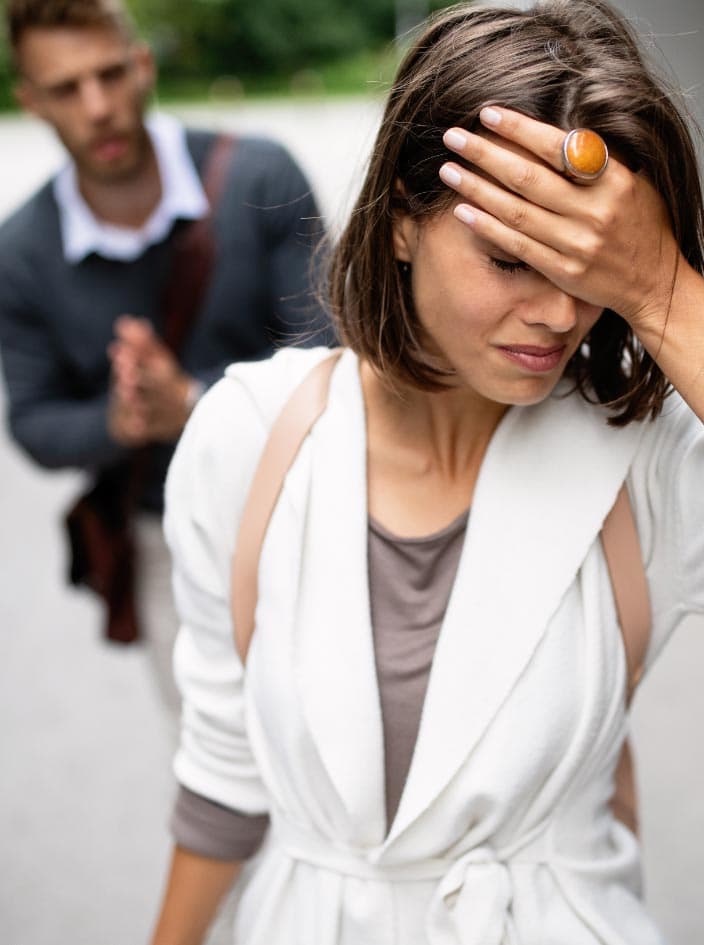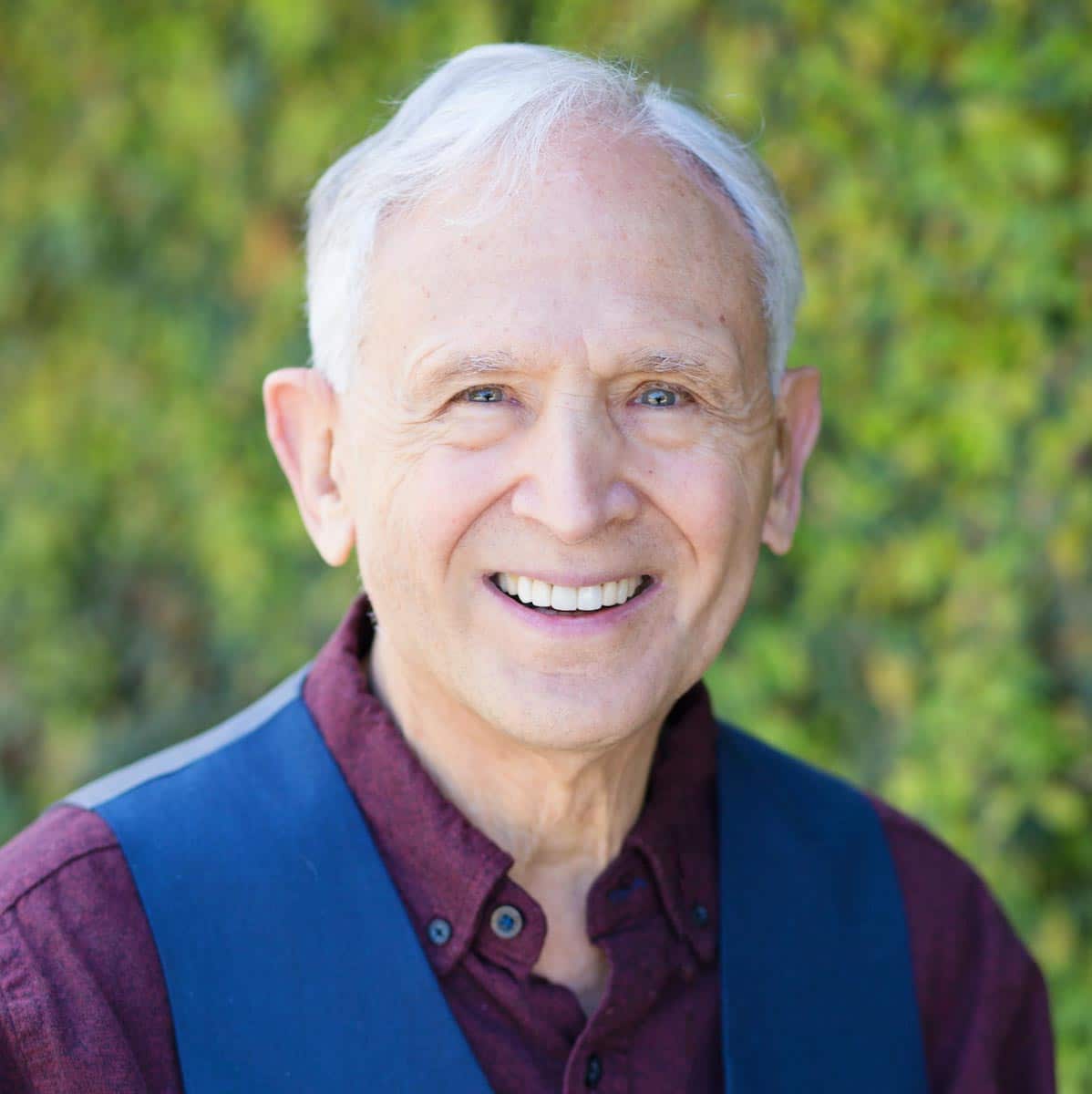 Featured Expert: Peter Levine, Ph.D.
The Complexity of Parental Emotional Abuse Dynamics
We'll examine the disconnect that happens within the body and mind during parental emotional abuse. Through a client demonstration, Dr. Levine will guide us in how to use grounding and sound to reconnect the mind with the body.
Dr. Levine will share several somatic interventions that help clients reconnect with their body's innate wisdom and physical presence. You'll also learn clinical interventions to help clients access and heal feelings of victimization inherent in emotional abuse.
MODULE 6: Led by Dr. Diane Poole Heller
Breaking the Toxic Silence of Sexual Abuse
Sexual abuse is still a taboo topic in our society and culture, making it difficult to talk about openly, which is partly why it goes unreported and untreated.
And when the victim doubts their own perceptions, or people around them are unable or unwilling to go through the pain of acknowledging the abuse, the victim alone carries the burden of shame, fear and guilt.
In our time together, we'll explore ways to create a safe container for survivors to process sexual abuse trauma. You'll learn how to create the empathy, rapport and trust necessary for your clients to feel supported in their healing journey.
In this module, you'll learn: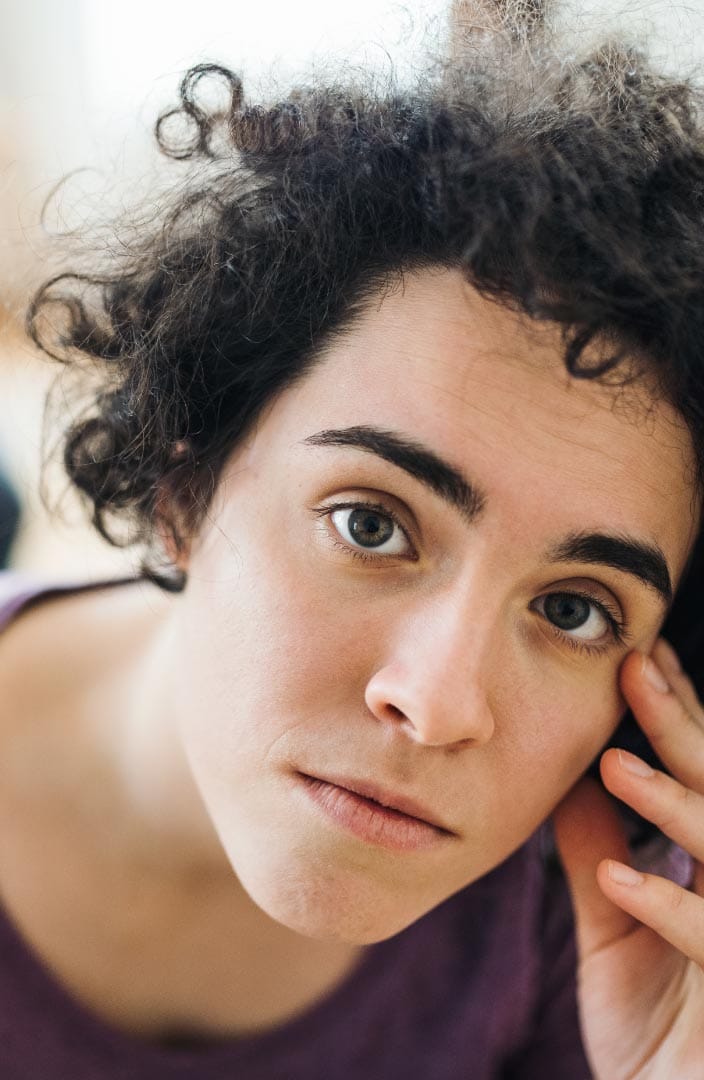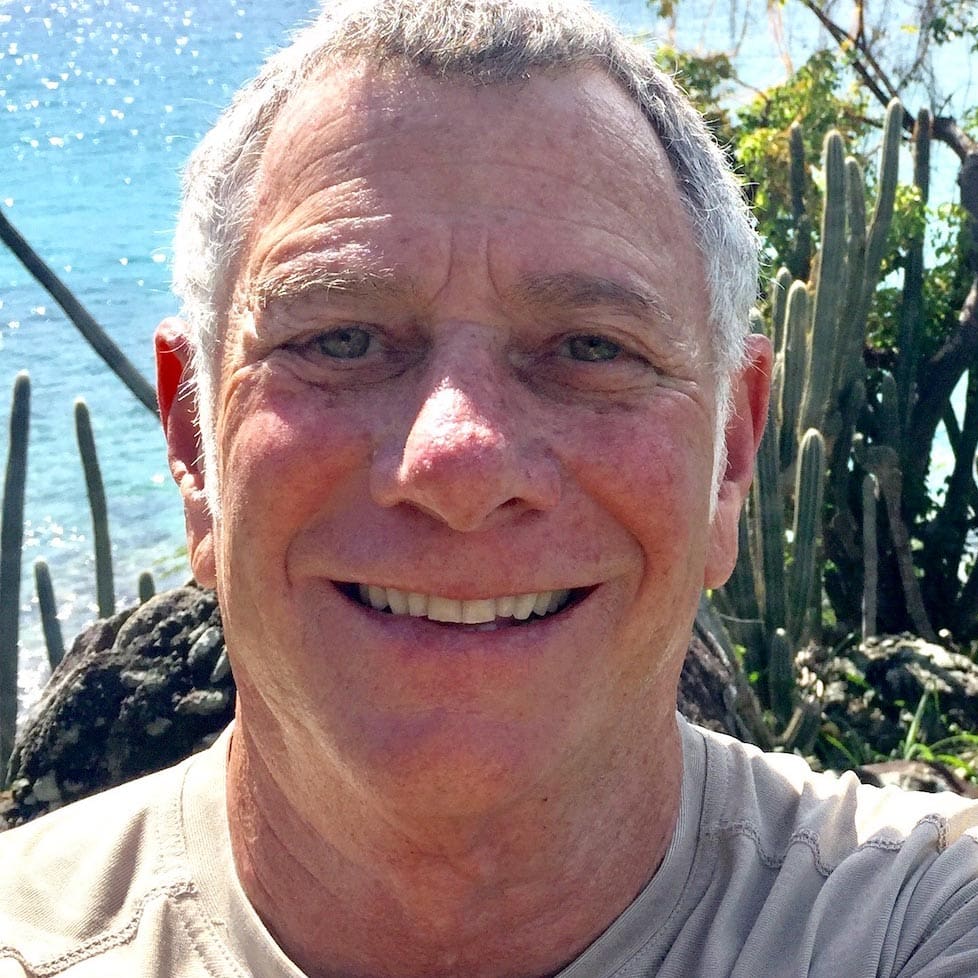 Featured Expert: Bruce Gottlieb, LCSW
Realistic Expectations When Working with Perpetrators
Quite often, perpetrators are themselves victims of trauma and abuse. We'll explore a humanistic approach to working with perpetrators of sexual abuse, particularly incest; when we can approach the perpetrator as a whole person and with a degree of compassion, we can create a safe relational container that fosters progress towards healing.
Bruce Gottlieb will teach crucial techniques that therapists can employ when they need to ground and self-regulate themselves before, during and after their clinical sessions with abusers. You'll also learn how to assess where and when the original trauma began, so you can initiate essential inner child work to help perpetrators address their own emotional wounds and stop the cycle of abuse.
Plus, You'll Get the Following Bonuses…
LIVE Monthly Case Consultations
LIVE Monthly Case Consultations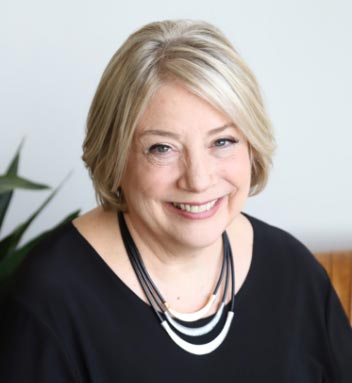 Do you have a complex case or challenging client situation?
Each month, Dr. Heller hosts a LIVE video case consult, where you can get answers to questions, seek feedback, discuss techniques and learn how to integrate teachings into everyday clinical work.
By discussing approaches to real-world examples, you'll master new skills and learn how to apply practical interventions more quickly and effectively.
All students are invited to submit a client's case history for review. Dr. Heller will select 1-2 cases monthly for this in-depth discussion, focused on addressing challenges and supporting clinicians in specific case management.
Interview with Laura Davis: On Reconciliation
Reconciliation doesn't always have a Hollywood-ending where forgiveness comes easily after a single, meaningful conversation.
Discover instead, how reconciliation exists as a continuum—from deep mutual healing, to compassion for a person you decide you cannot keep in your life.
We'll discuss:
Laura Davis is a six-time bestselling author. Her books, including The Courage to Heal and I Thought We'd Never Speak Again have been translated into 11 languages and sold 1.8 million copies. Davis leads writing workshops in the U.S. and internationally that focus on writing as a tool for healing and transformation. Her new book is a memoir about the tumultuous twists and turns of mother-daughter love, The Burning Light of Two Stars.
45-Minute Training Session with Dr. Diane Poole Heller
Emotional Abuse: Misuse of Power and Control
Emotional and verbal abuse can be particularly challenging to recognize because of power dynamics inherent in intimate or familial relationships.
In this special bonus training, Dr. Heller explores cultural norms around domination and verbal abuse—and how dysfunctional familial patterns become normalized over time. She'll also show you specific exercises to help your clients recognize and better manage unhealthy situations or interactions.
We cover:

Ready to Start? Join Today!
Enrollment in Therapy Mastermind Circle only opens up twice a year.
Sign up to get immediate access.
Our next module begins on November 9, 2021!

A monthly online educational program where we explore relevant topics, share expert learning and gain practical skills and interventions to help your clients grow and thrive.
Explore a variety of deep and complex topics not often covered in traditional training programs.
Learn directly from Dr. Diane Poole Heller and renowned experts, ready to share years of professional, clinical experience.
Integrate new skills, corrective exercises and interventions that help clients grow & thrive despite their trauma.
Discover a consolidated library of tools, training resources, client case studies, clinical demos &
experiential exercises.
Join an engaged and friendly community that supports you while you support others in their healing.
Stay current with the latest training tools—you can purchase CE credits every six months (as you complete training topics).
"I am so grateful Diane offers this online training. I think every psychologist/therapist should join this program. A thorough knowledge of this topic is essential for working with our patients in a non-pathologizing, non-judgmental and compassionate way.
Since this training is experiential, and not just cognitive information, it has given me invaluable insights and skills I can use to better support myself and my clients. I continue to be amazed with the results I get in my practice."
Clinical Strategies for Treating Abuse
Join Dr. Diane Poole Heller and internationally renowned guest experts to gain a deeper understanding of the symptoms and effects of different types of abuse, including verbal, emotional, domestic, physical, sexual abuse and incest.
You'll learn specific, effective clinical strategies and techniques that you can tailor to your clients' unique histories and needs to help them progress through their healing process.
And each month you'll have the opportunity to learn directly from Dr. Heller on live calls as she shows you how to integrate corrective exercises and adaptation-specific interventions into your clinical practice.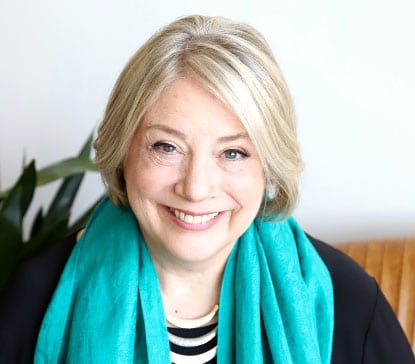 In Therapy Mastermind Circle, we take on topics that aren't always taught in other training programs…
Here's what's included for just $67/month…
#1: One LIVE Monthly Training Call: Training, Corrective Exercises + Q&A
Each month, we go live to review the teachings, learn from real-world examples and discuss topics comprehensively.
We'll also share experiential exercises so you can integrate and apply the work to your practice immediately.
And we always set aside extra time for your questions and answers.
Can't attend live? Don't worry, there's always a replay available in your personal learning dashboard.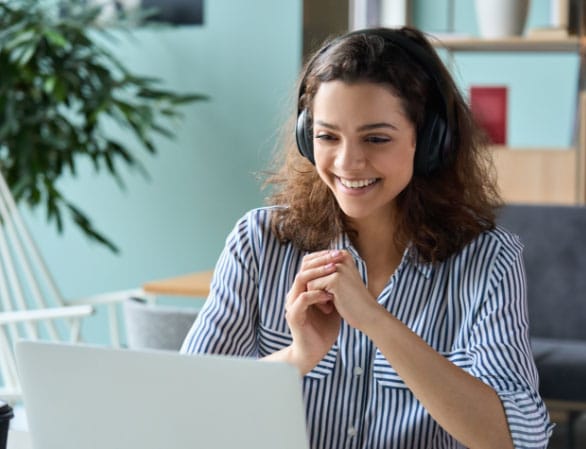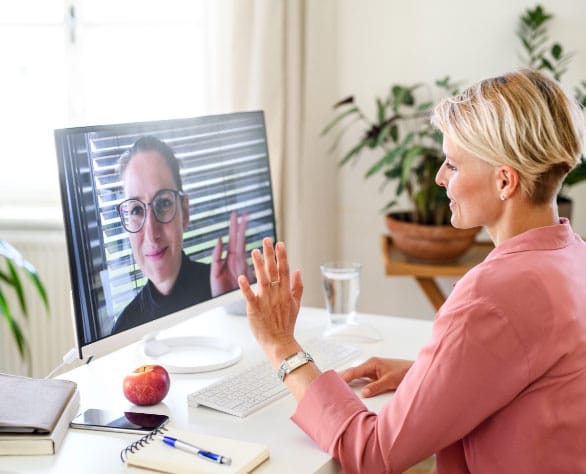 #2: Client Demos + Case Studies with Leading Experts
Learn from some of the top trauma experts in the world today.
Every month—in addition to our regular monthly call—you'll get access to in-depth video interviews (and transcripts) with leading teachers, researchers and mental health professionals.
Plus, each expert leads a live Q&A to share insights, further discuss the topic and answer any questions you have on how to apply the skills, tools and strategies to your work.
#3: Downloadable Video Training, Audio and Transcripts
Get 24/7/365 access to all the teaching videos. Watch and learn on your time.
You'll also get PDF transcripts and audio files because we know some people prefer not only to watch material, but to listen and take notes on written copy.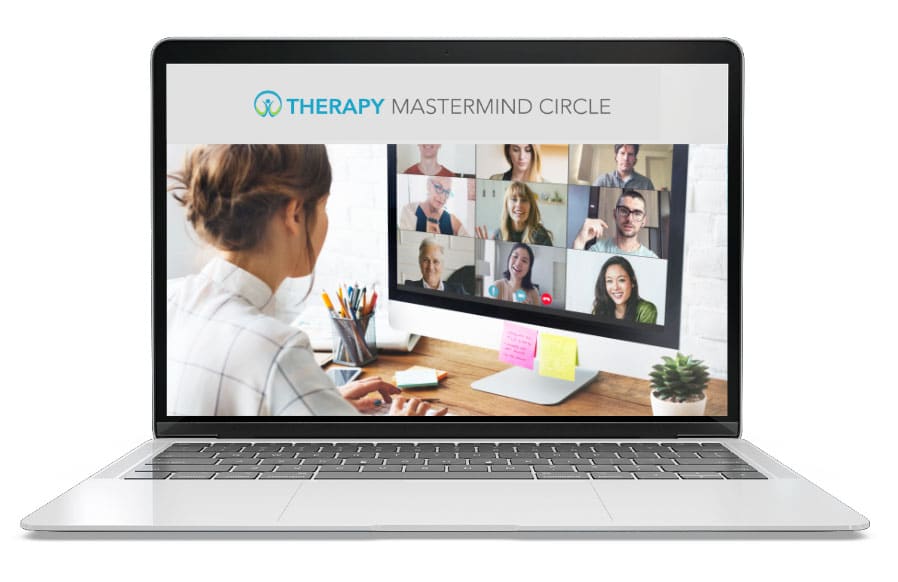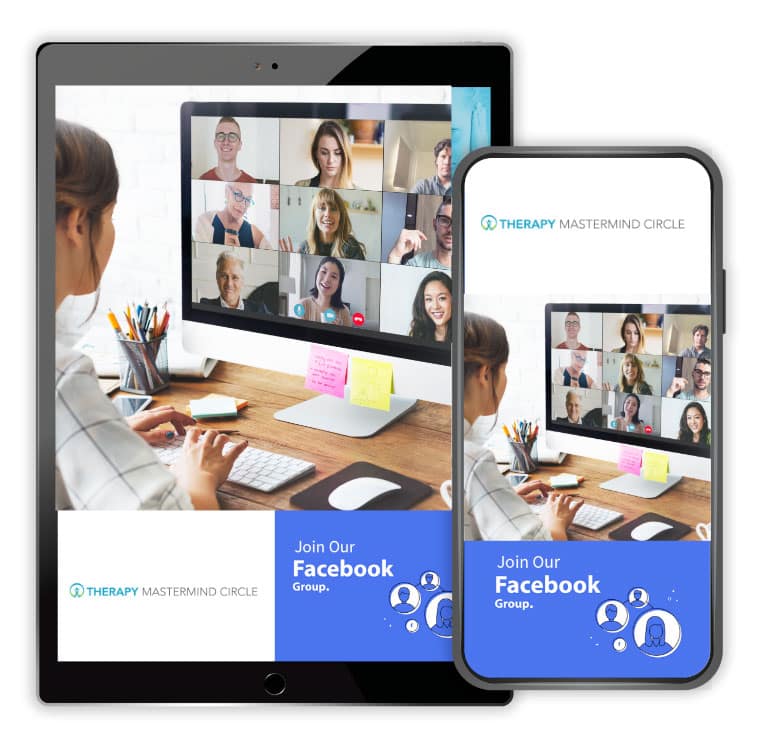 #4: Access to our Private Membership Community & Facebook Group
You'll join a warm, friendly and encouraging online community where we support each other as we learn.
It's also a great place to discuss difficult cases, ask questions and share valuable resources and information.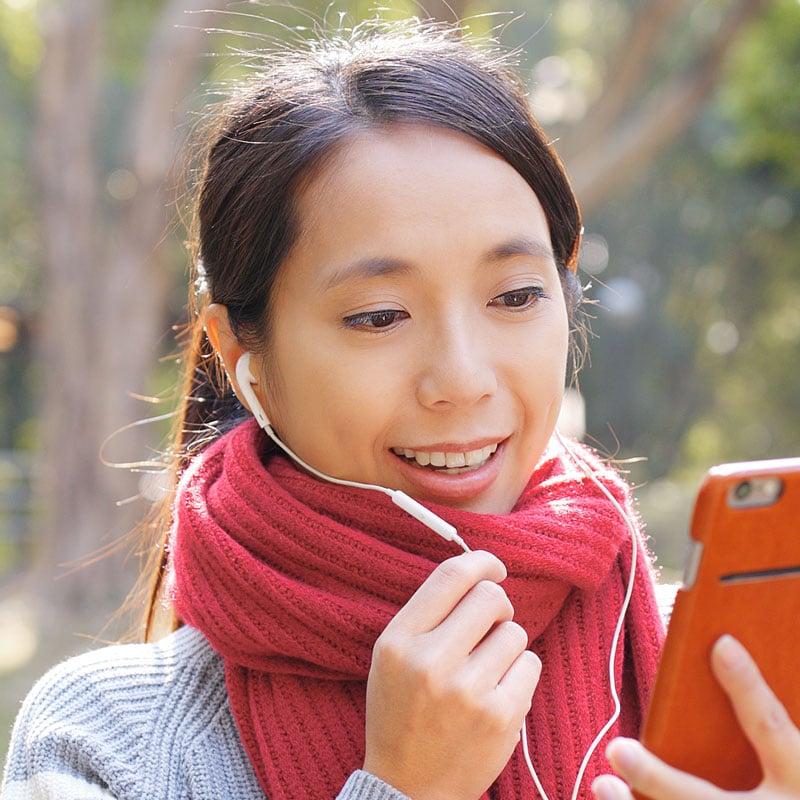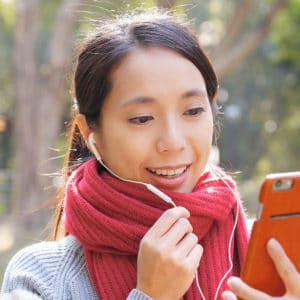 Thank you so much, Dr. Heller, for being so generous and for your warm teaching style. You are one of the most experienced and empathic clinicians I have had the honor to e-meet. You offer very insightful resources…thank you for sharing them! The value, the content and the integrity of your trainings are remarkable and memorable. I am deeply grateful for your influence in my healing and my better understanding of the human condition.
-Gabriella, Past Student
Ready to Start? Join Today!
Enrollment in Therapy Mastermind Circle only opens up twice a year.
Sign up to get immediate access.
Our next module begins on November 9, 2021!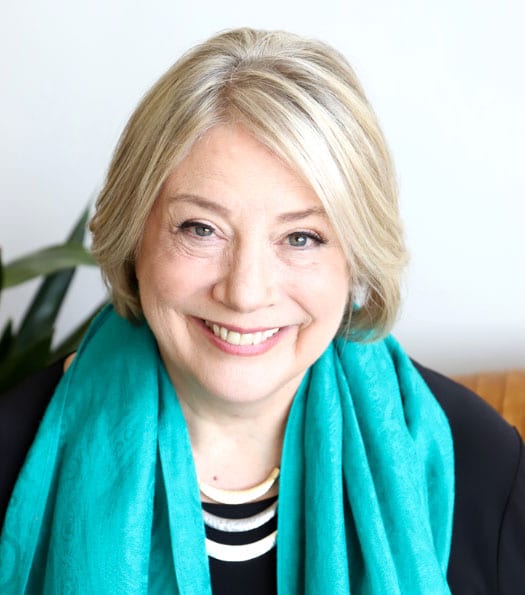 Dr. Heller is an internationally recognized speaker, author, and expert in the field of child and adult attachment theory as well as trauma resolution.
In 1989, Dr. Heller began working with Dr. Peter Levine, founder of SETI (Somatic Experiencing® Trauma Institute). As Senior Faculty for SETI, she taught Somatic Experiencing® trauma work internationally for over 25 years.
Her work with adult attachment has forged a path for adults with childhood attachment injuries to develop secure attachment skills that lead to more connected and fulfilling adult relationships. She believes that by healing ourselves we heal our families, our communities, and the world as a whole.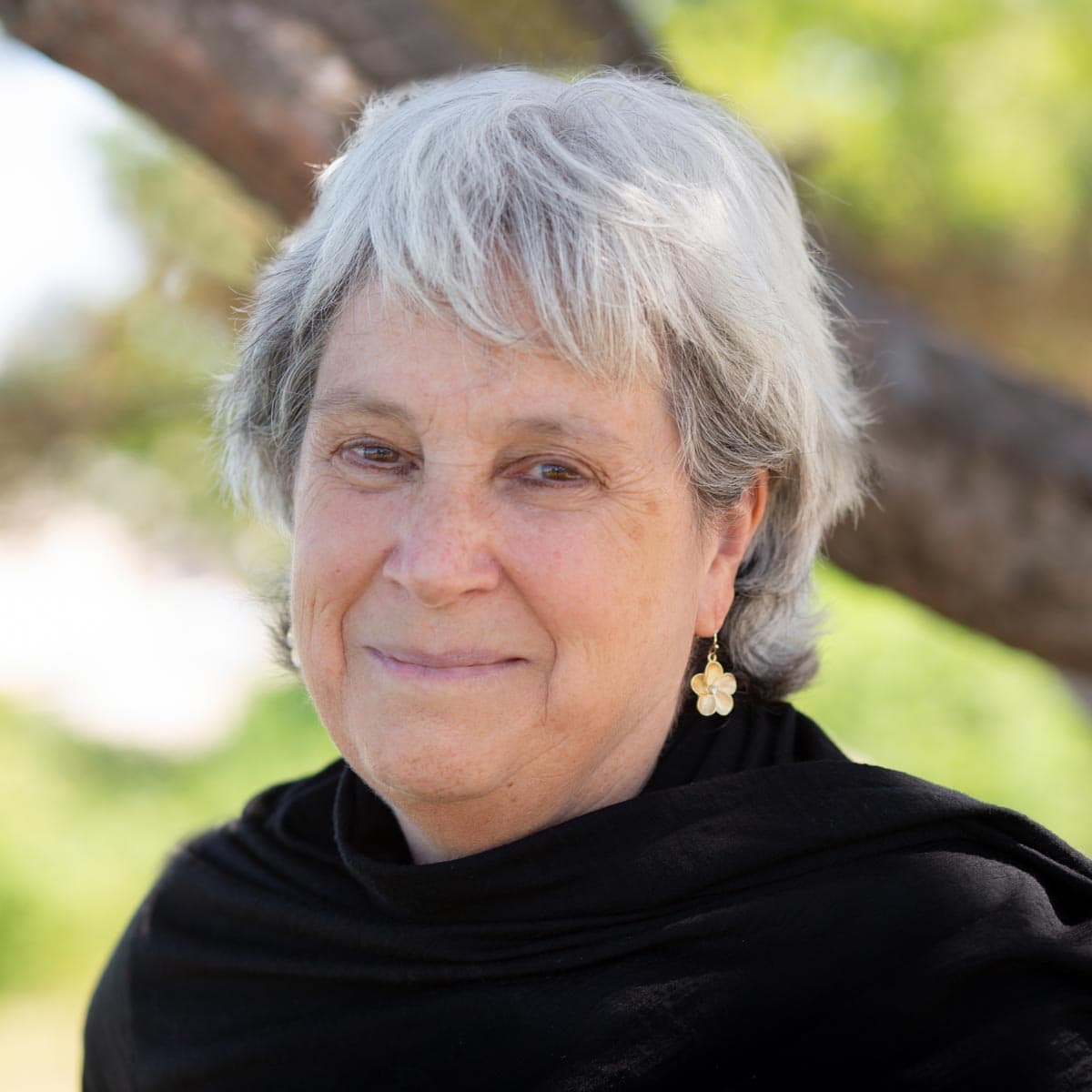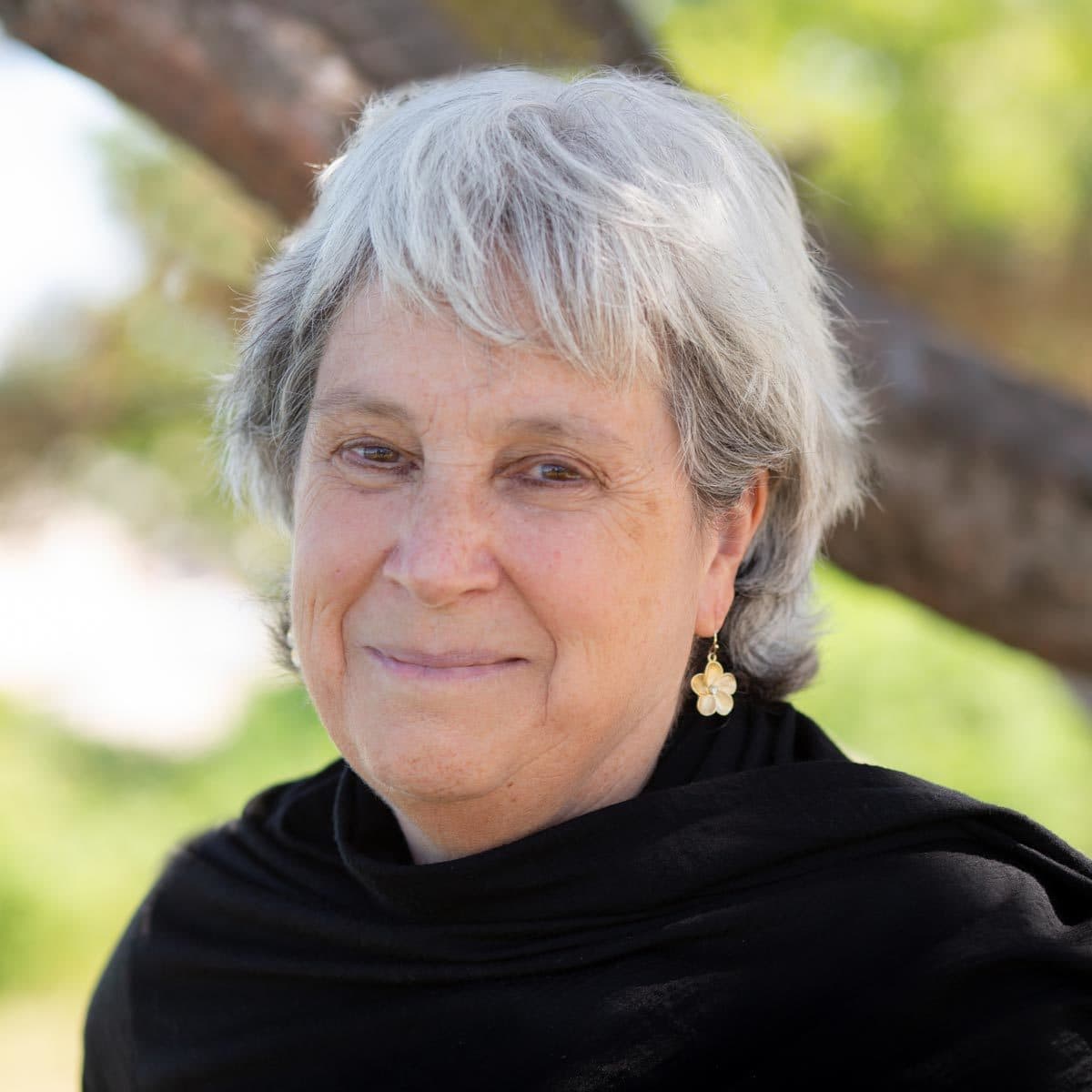 Deb Dana, L.C.S.W.
Deb Dana is a clinician, consultant and author who lectures internationally on ways in which Polyvagal Theory informs work with trauma survivors.
She is a founding member of the Polyvagal Institute and developer the Rhythm of Regulation Clinical Training Series. She is author of Polyvagal Exercises for Safety and Connection and Polyvagal Theory in Therapy, as well as Polyvagal Flip Chart.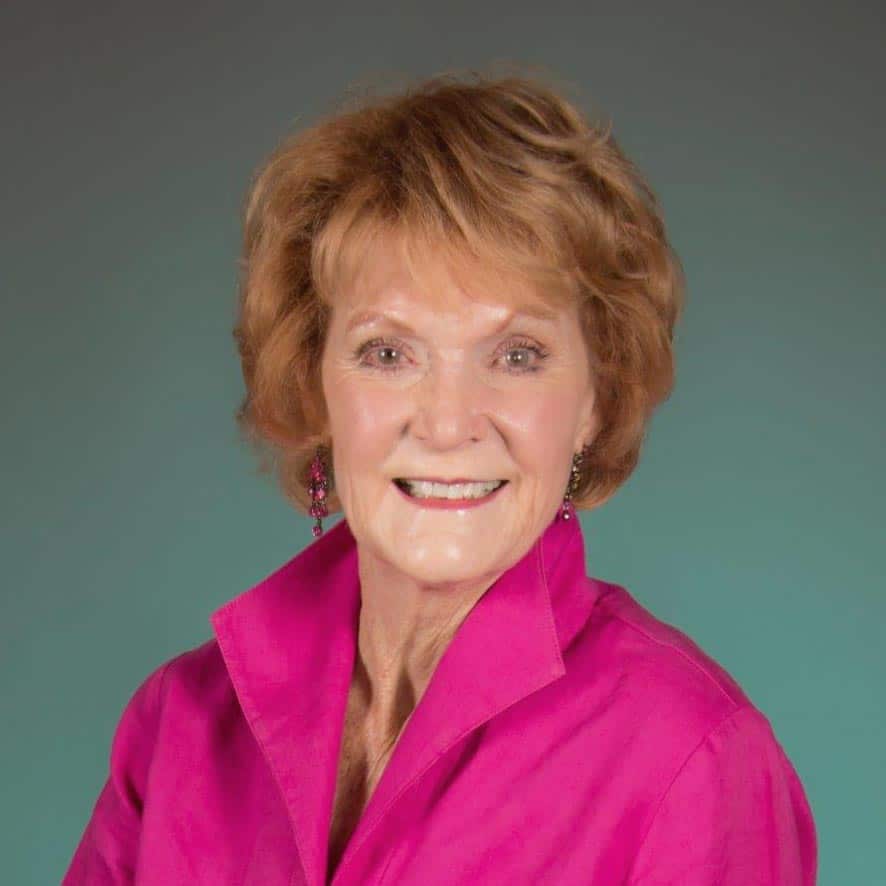 Pat Love, Ed.D., L.M.F.T.
Dr. Pat Love has been a clinical practitioner for 40 years. As a cofounder of the Austin Family Institute, she's also a distinguished professor, licensed marriage and family therapist and long-standing clinical member and approved supervisor in AAMFT. She was the first Master Trainer in Imago Relationships International and is now Faculty Emeritus.
Dr. Love has authored/co-authored eight books, including her new release, Wake Up in a New Marriage: Science Skills and Stories to Transform Your Relationship from Ordinary to Extraordinary.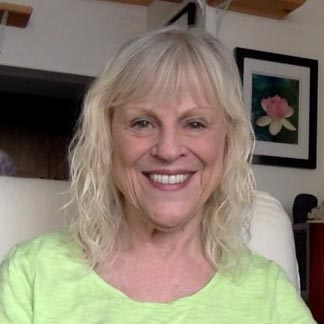 Nancy Napier, M.A., L.M.F.T.
Nancy J. Napier is a psychotherapist and hypnotherapist in private practice in New York City. She is the author of Recreating Your Self: Increasing Self-Esteem Through Imaging and Self-Hypnosis; Getting Through the Day: Strategies for Adults Hurt as Children; Sacred Practices for Conscious Living and co-author of Meditations & Rituals for Conscious Living.
Nancy is a faculty member of the Somatic Experiencing Training Institute, and taught Somatic Experiencing®, a trauma-resolution training for 12 years.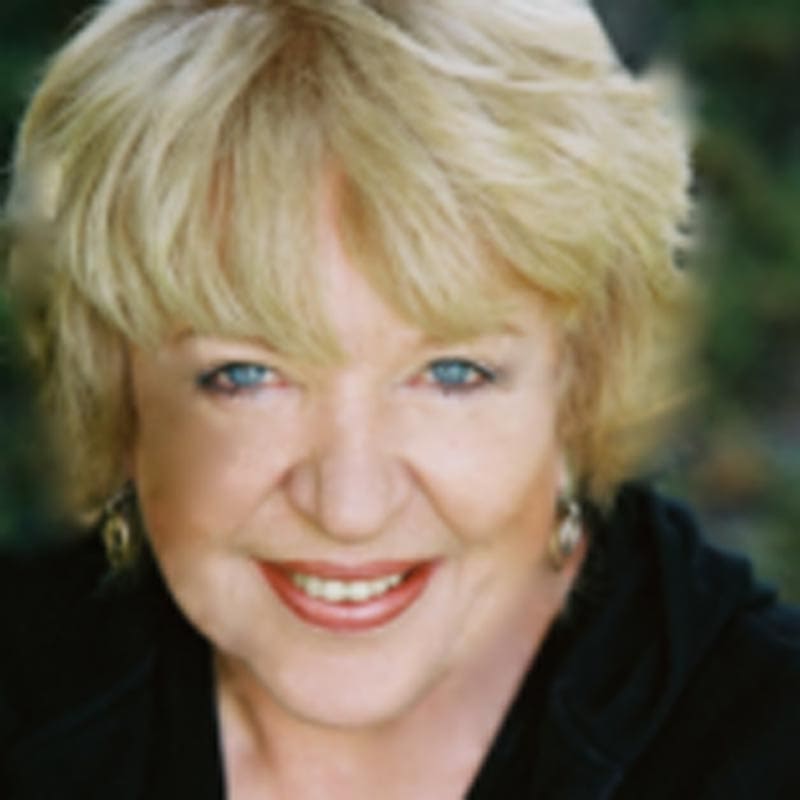 Patricia Evans
Internationally recognized, Interpersonal Communications Specialist, Patricia Evans is the bestselling author of five books, including The Verbally Abusive Relationship, Verbal Abuse Survivors Speak Out, Controlling People, The Verbally Abusive Man: Can He Change? and Victory Over Verbal Abuse. She has single-handedly brought the subject of verbal abuse to the forefront of American consciousness.
Evans has spoken on the devastating effect of this secret form of control on more than two hundred radio programs, and seventeen national television shows, including The Oprah Winfrey Show.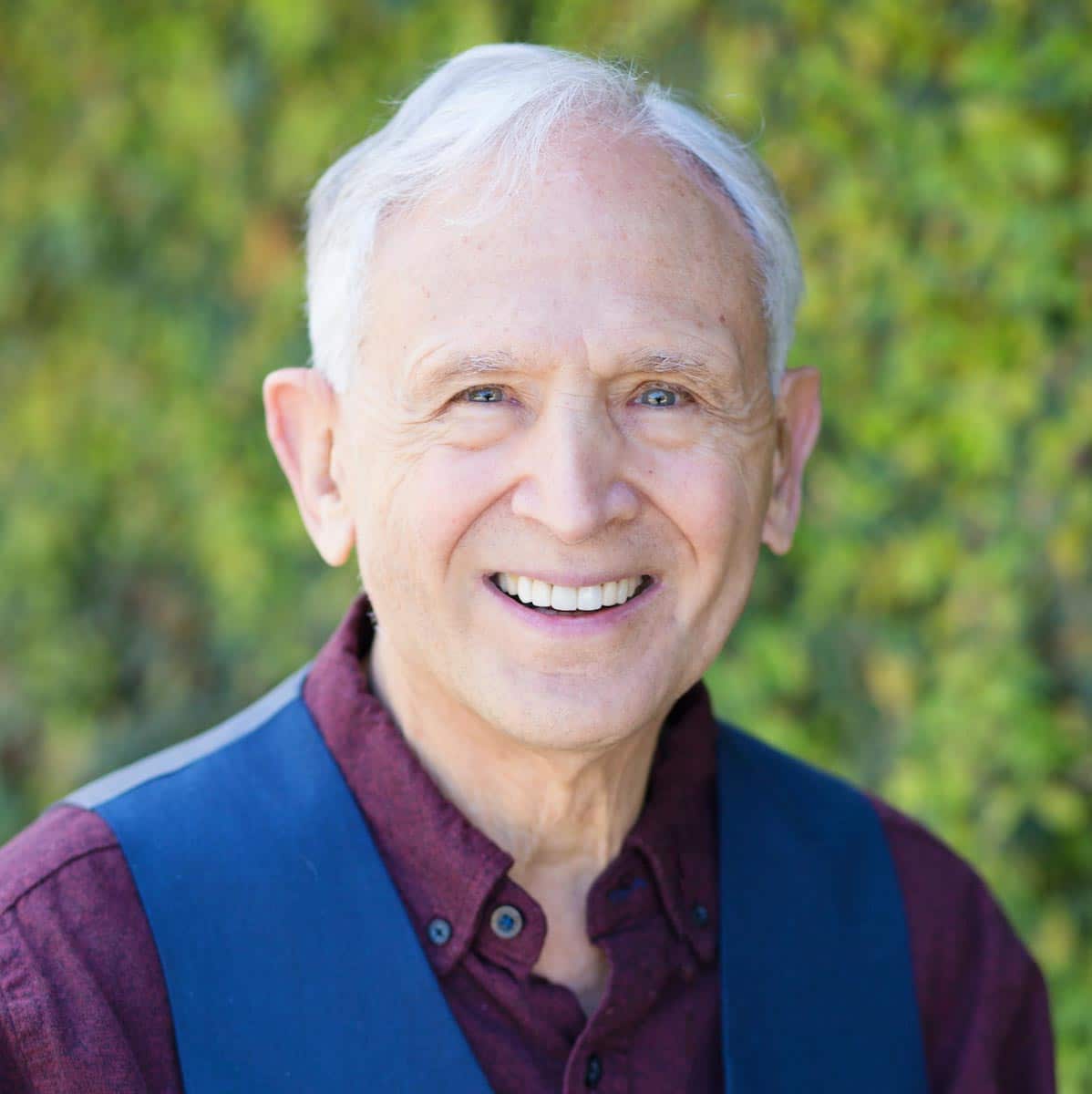 Peter Levine, Ph.D.
Dr. Peter Levine is the developer of Somatic Experiencing®, a body-awareness approach to healing trauma, and founder of the Somatic Experiencing Trauma Institute. He holds doctorates in both medical biophysics and psychology.
Dr. Levine was a stress consultant for NASA on the development of the space shuttle project and was a member of the Institute of World Affairs Task Force of Psychologists for Social Responsibility in developing responses to large-scale disasters and ethno-political warfare. Dr. Levine's international bestseller, Waking the Tiger: Healing Trauma, has been translated into 25 languages.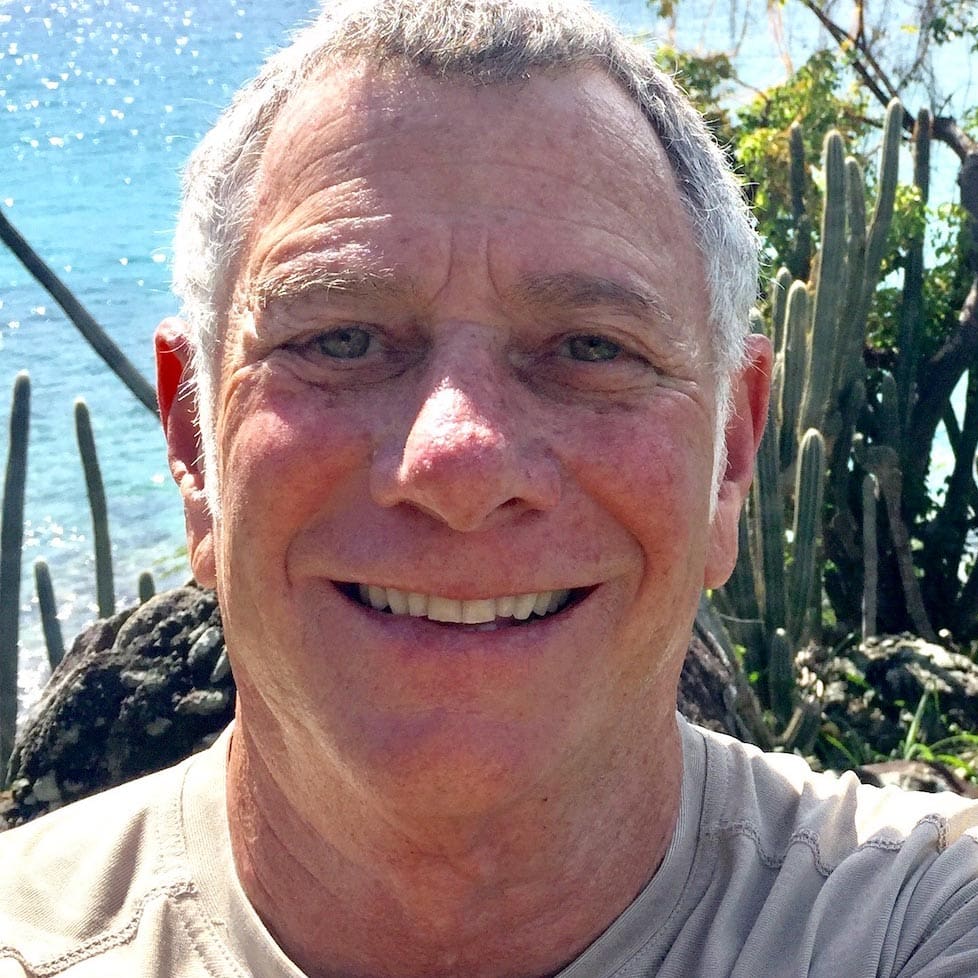 Bruce Gottlieb, L.C.S.W.
For over 50 years, Bruce Gottlieb has worked with children, adolescents and adults in individual therapy, couples therapy and family therapy. He earned his Master's Degree in Social Work from the University of Denver in 1973. He was the director of the first sexual abuse program in Colorado through the National Center for the Prevention and Treatment of Child Abuse and Neglect from 1975-1980.
Bruce has served in a professional capacity as a Senior Assistant for SE®, as a mediator/arbitrator and family evaluator for courts in very high conflict divorces cases, as a consultant with State Departments of Social Services around the US and as a consultant to professionals in Norway working with traumatized individuals after the 2011 terror attacks.
Continuing Education (CE) Option
Licensed Mental Health Professionals
You may be able to purchase up to 16 CE credit hours for this program, for an additional fee (pending review and approval).
Course Level: Intermediate to Advanced
Target Audience: Licensed Mental Health Professionals
Continuing Education Credit is pending approval, but not guaranteed for the following professions:
A Certificate of Completion is available to all participants at the end of the course at no additional charge via our website.
It is the participant's responsibility to check with their individual state boards to verify CE requirements for their state. For additional information regarding CEs, please contact our Customer Support Team.
At the conclusion of this program, participants will be able to:
Ready to take the next step?
Here's Everything You'll Get Each Month…
Clinical Strategies for Healing Abuse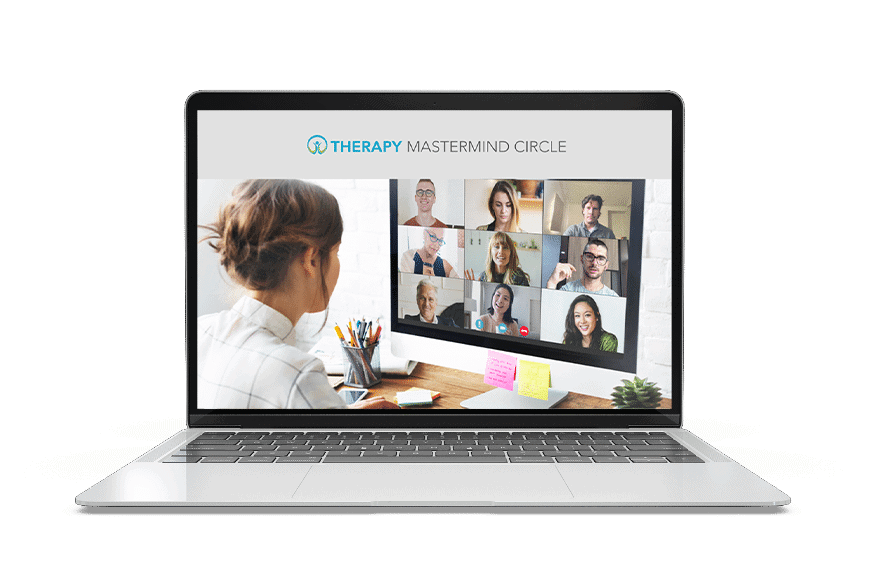 A monthly online educational program where we explore the effects of abuse—emotional, physical, psychological or sexual—and learn how to apply appropriate clinical interventions to help clients heal and recover.
Everything is yours to keep in your personal learning dashboard as long as you are a member of the Therapy Mastermind Circle!
Ready to Start? Join Today!
Enrollment in Therapy Mastermind Circle only opens up twice a year.
Sign up to get immediate access.
Our next module begins on November 9, 2021!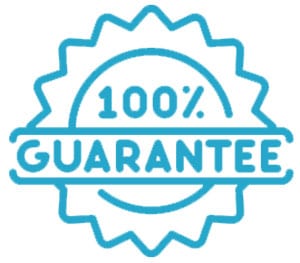 Your Satisfaction is 100% Guaranteed
We're confident this program will be a valuable
investment in your education and clinical practice.
Try the Therapy Mastermind Circle 100% risk-free. If for any reason, you don't feel it meets your needs, please contact our friendly Customer Support Team within 30 days — and we'll happily issue you a refund.
Frequently Asked Questions
How can we help you decide?
Do I need to be a therapist to be in this program?
While most people who join the Therapy Mastermind Circle are both novice and experienced practitioners, we do sometimes have non-therapists join us as we explore in-depth topics on a monthly basis.
Due to the sensitive nature of this particular cohort, however, we highly encourage non-therapists who choose to join us to have therapeutic support in place should the material become activating.
Please note that the material covered in our monthly modules is not meant as a substitute for therapy. And if you are currently working with a mental health professional, we encourage you to invite them to join this program as well.
How long can I access the program materials?
You have lifetime access to your dashboard and materials for every 6-month topic you complete, including videos, transcripts, worksheets, exercises, demos and bonuses. You may also download or print the materials at any time.
If you cancel your membership to Therapy Mastermind Circle before completing the current 6-month topic, you will have 30 days, from the time you give notice of your cancellation, to download the materials for your personal use.
In the interest of privacy, client demo videos may never be downloaded.
Is this theoretical or practical training?
It's both. We've structured this program in such a way so we don't just tell you how to use theoretical concepts — we show you. You'll be able to watch actual client demo videos, expert training calls and participate in experiential exercises and LIVE Q&A sessions with Diane. While she can't get to everyone, she'll do her best to answer your questions and give you tips on how to apply skills and techniques to your client therapy sessions.
How many CE credits can I earn for this specific module?
Continuing Education credit is still pending approval for this program and is not yet guaranteed.
Once we receive approval, licensed professional counselors, marriage and family therapists or nurses can purchase up to 16 CE credits at the end of this 6-month series. Please note, there is a one-time fee of $69.
A Certificate of Completion is also available to all participants at the end of the course at no additional charge.
How much time should I spend on each module every week?
The time people spend varies due to individual learning styles and preferences. Most of our students tell us they spend an average of 1-3 hours per module (per week) outside of our 1-hour LIVE Q&A sessions and expert calls.
We also encourage everyone to work at your own pace—and at the very least, join us for the interactive sessions and demos, so we can answer your questions live.
What if I can't show up live for all the training calls?
We would love to have you join each session live, but if you are unable to do so, all our sessions and training calls (including the Q&A) are recorded, so you can still receive all the information and coaching you need.
Additionally, the program module materials are yours to download and keep in your professional reference library. The only thing you cannot download are client demos, to honor client confidentiality.
We're also here to support you in our private Facebook Group. It's a great place to ask questions, share insights and get support from Diane and your colleagues.
Develop practical skills and interventions to restore secure attachment and heal families
Enrollment in Therapy Mastermind Circle only opens up twice a year.
Sign up to get immediate access.
Join today & get immediate access!