You're all set! Thank you for signing up to attend…
Clinical Implications of Attachment Work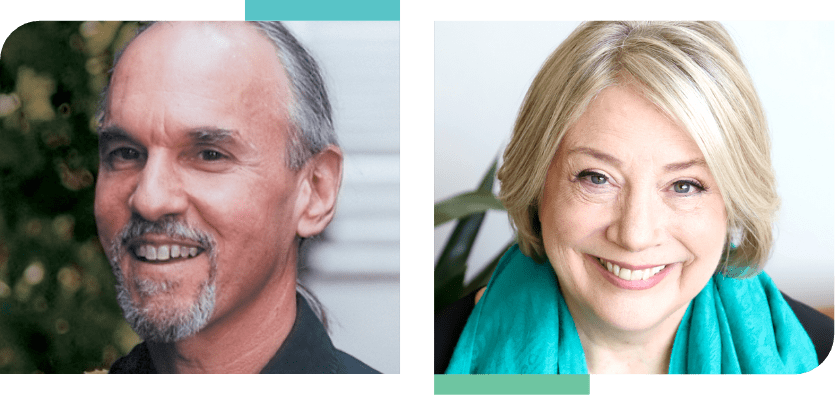 with Dr. Diane Poole Heller and Dr. David Wallin
In this FREE live training, Dr. Wallin will introduce you to an attachment-based framework that improve your understanding of the role the therapeutic relationship plays in the clients' change process.
Step 1: Sign up to get SMS text reminders.*
*By entering your mobile number and clicking "Submit" you are agreeing to receive reminder messages from Trauma Solutions and REAL Relational Solutions to your phone number. Message and data rates may apply. By clicking "Submit" you agree to be bound by the terms of our privacy policy.
Step 1: Save the date and join the event live!
Step 2: Invite friends & colleagues to this exciting live training.
We've reserved a seat for you. An email is on the way with all the event details.
At the end of the training, we've set aside time to answer questions and share how you can take the next step in transforming the therapeutic relationship by integrating neuroscience, attachment theory, relational psychotherapy and the psychology of mindfulness.
You'll get an exclusive first look at Attachment in Psychotherapy––our next topic in the Therapy Mastermind Circle membership series––all-new training with David Wallin, PhD
and Dr. Diane Poole Heller that begins on May 30, 2023.
Don't forget to download your FREE BONUS GIFT now…
Languaging for Attachment Styles
95 Phrases to Help Clients Move Toward Secure Attachment
It's our way of saying THANK YOU for attending!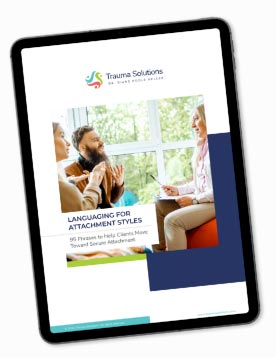 By using language that is tailored to an individual's attachment style, therapists can better communicate more effectively to strengthen the therapeutic relationship.
This practical guide equips therapists with accessible language and phrases specific to each attachment adaptation, empowering them to help clients strengthen secure attachment skills, re-build connections, and establish a safe and supportive environment.