Heal the Pain. Break the Cycle.
Intergenerational Trauma:
NOW OPEN FOR A LIMITED TIME!
Dr. Diane Poole Heller presents...
A monthly online educational program to help you and your clients heal
Join us
the pain of the past and lead healing for the coming generations.
Registration closes November 16, 2020 at 11:59 pm PST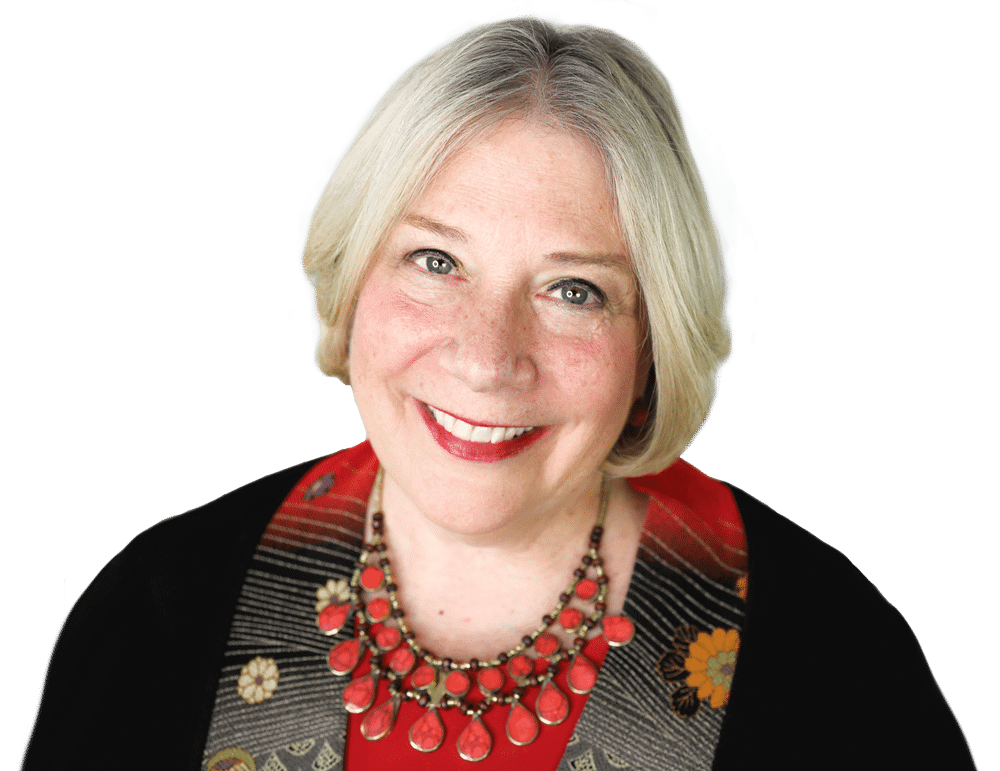 Could the pain of the past
be keeping us from a more joyful future?
When clients stagnate or perpetuate harmful behaviors and it's not clear why, it can be difficult to determine the best way to help. Even the most experienced therapists are sometimes stumped.
Ambiguous symptoms such as anxiety, depression and pessimism may intermingle with specific, seemingly unfounded fears. In other instances, we may see unexplained anger, hypervigilance, substance abuse or troubled personal relationships.
Too often, our clients struggle to move forward because they can't seem to articulate the root cause of the trauma. And as a result, may not even realize that recovery is possible.
What if our clients are responding to trauma they aren't aware of––injuries they inherited from the generations before?
This is the nature of intergenerational trauma, a cycle where unresolved wounds transmit within families and communities through behavioral patterns, language and genetic material.
As research expands on inherited trauma, it's becoming clear that its reach is widespread. What's more, world events are intensifying the problem. The stage is set for these injuries to multiply and grow more complex in the coming years.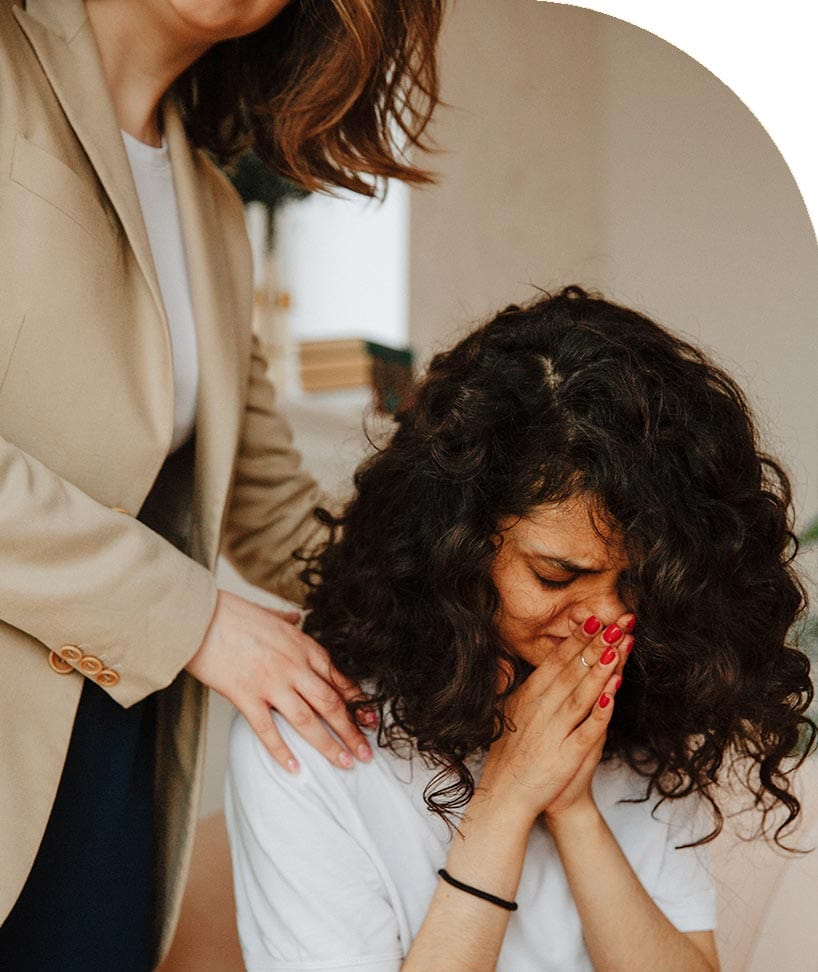 We must act now to prevent unnecessary suffering and heal intergenerational trauma.
But before we can heal it, we have to better understand it.
You likely have clients who are struggling with a hidden legacy of trauma. They could pass it to the next generation unless they recognize and resolve the root of their suffering. And for that, they need your help.
The good news is, with the right tools, you can help them identify the cause and guide them beyond self-blame, anger and anxiety… and toward empathy for their ancestors and personal peace.
As the study of intergenerational trauma continues to advance, it gives us an opportunity to dive deeper. Together, we can learn from experts in the field how to finally break free from the burdens we inherited and create a legacy of wholeness and joy.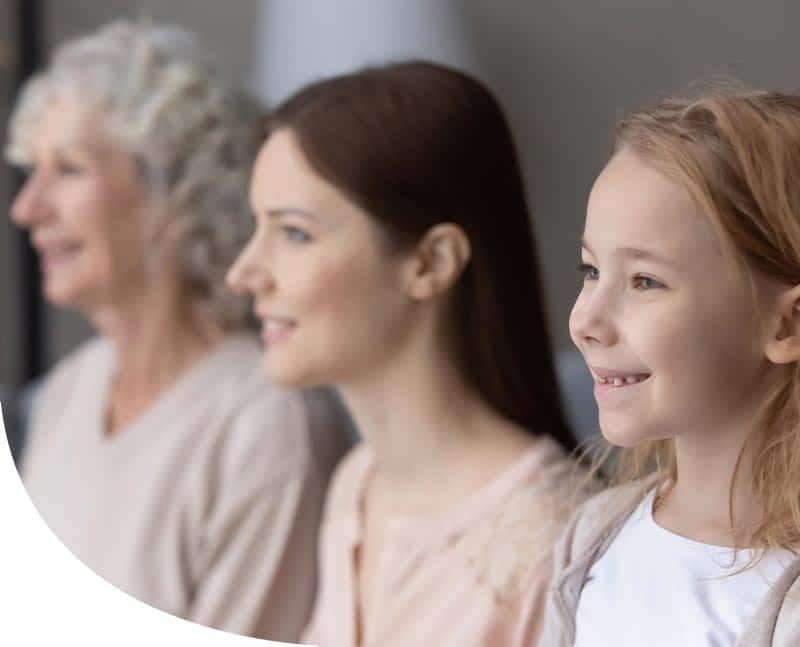 To begin healing intergenerational trauma, we must:
Though the pain of inherited trauma is all around us–now is the perfect time to end the cycle and redefine the future.
"We can create a new legacy for the next generation. I believe in our power to shift toward healing and embrace a more hopeful future."
It's an honor to be a therapist at a time when collective curiosity and personal growth energize and elevate the human condition. As the tired stigma of therapy fades, and more people strive for healing and wholeness, I find affirmation in the power of our healing work.
In these difficult times, the work we do as therapists is essential. More and more people are looking for support and becoming increasingly open to formal therapy as they search for ways to navigate their current challenging circumstances.
Because of this, many of us are treating an increasingly diverse clientele, and we may at times be less versed in their unique experiences and struggles––especially if they are descendants of those who endured violence and oppression.
When these clients come to us, it's an act of great vulnerability and bravery… and we need to be more prepared than ever to understand their pain and offer support.
In light of this, one of the most important things we can do is learn more about intergenerational trauma––an exhausting, confusing experience that prevents people from living in wholeness and cuts them off from the gifts of their lineage.
When we understand the origins and hidden effects of these ancestral wounds and obtain tools to foster repair and resolution, we can support our clients as they work to leave the pain of the past behind.
More than ever before, we need to resolve the wounds passed to us from our ancestors so we can finally end the cycle and start a legacy of healing.
I'd like to invite you to join us for our next module in the Therapy Mastermind Circle, Intergenerational Trauma: Heal the Pain. Break the Cycle. In this monthly education, we're going to get familiar with the symptoms and expressions of inherited wounds and find out how to integrate practical tools and strategies for repair, reconciliation, and reclaiming the future.
If you're new to the study of Attachment, this program will help you understand how Attachment Theory works and how to apply it confidently in your work, as well as examine the influence of transgenerational trauma on Attachment. And if working with Attachment (or another method) is already part of your practice, I promise you'll expand your skill set and gain valuable interventions that will help you navigate even the most difficult therapeutic sessions.
While it may be overwhelming to see so much distress surfacing, I believe in our power to guide others toward healing. The broadening acceptance of therapy is a testament to the work we've done so far, and it's my mission to support you in continual learning, so we can foster a brighter future.
I hope you'll join me on our learning journey. Let's begin healing today.
Warmly,
Dr. Diane Poole Heller
"Diane's warm online presence and how skilled she is is inspiring. Her enthusiasm and lived experience about the material she is sharing facilitates a heightened and heartened engagement. Her clarity along with her non- pathologizing, compassionate embrace of our humanness makes the material even more relatable and easy to grasp. The content has been illuminating to me."
Ellen Davis, Los Angeles, United States

A monthly membership program where we explore complex topics, share expert learning, and gain practical skills and interventions to help people grow and thrive.
Explore a variety of deep and complex topics not often covered in traditional training
Learn from a panel of renowned experts, ready to share years of professional experience
Join an engaged & friendly community that supports you while you support others
Gain new skills and interventions to help people grow & thrive despite their trauma
Discover a consolidated library of tools, training, client case studies, clinical demos & experiential exercises
Earn up to 30 CE credits every six months (as you complete training topics)
Intergenerational Trauma:
Heal the Pain. Break the Cycle.
Begins November 19, 2020.
Ready to Start? Join Today!
Don't miss your chance to get support and access practical and effective training
you can integrate into your practice immediately.
Enrollment in Therapy Mastermind Circle only opens up twice a year. Sign up to get immediate access.
#1: Downloadable Video Training, Audio, and Transcripts
Get 24/7/365 access to all my teaching videos. Watch and learn on your time. You'll also get PDF transcripts and audio files because we know some people prefer not only to watch material but listen and take notes on written copy.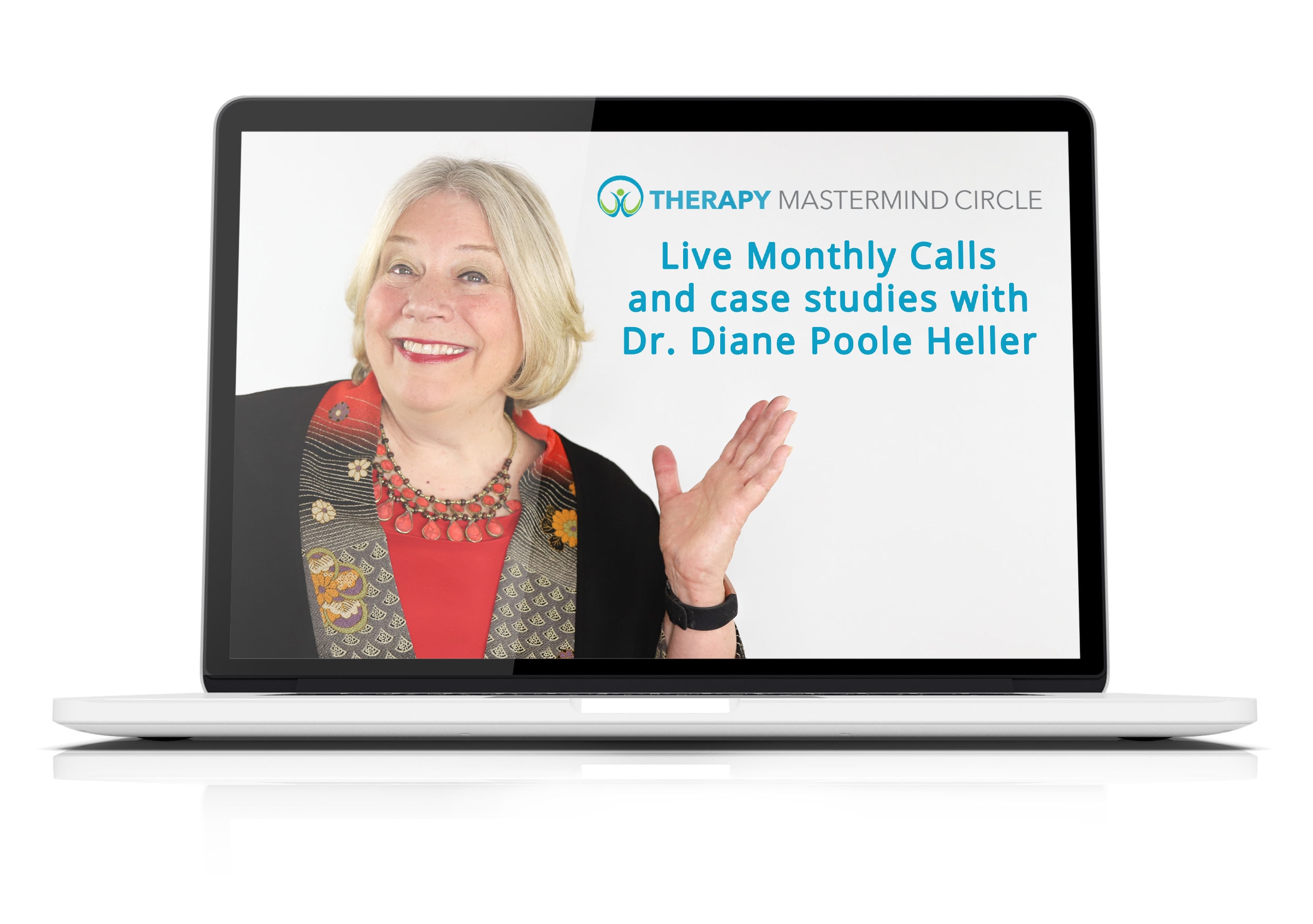 #2: LIVE Monthly Training Calls: Coaching + Case Studies with Diane
Each month, we'll go live to review the monthly training and talk about topics comprehensively.
I'll also show live demo sessions and share experiential exercises so you can learn how to apply the work to your practice immediately.
I always set aside time at the end of the call for your questions and answers.
Can't attend live? Don't worry, there's always a replay.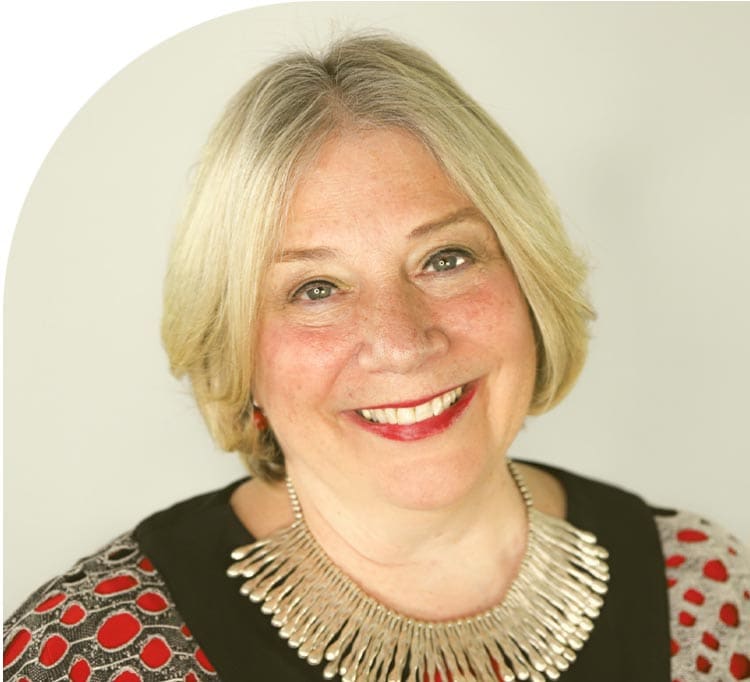 #3: Interactive Therapy Training Calls with Leading Experts
Learn from some of the top trauma and crisis experts in the world today.
Every month, in addition to our regular monthly call, you'll get access to in-depth video interviews (and transcripts) with leading authors, researchers, and trainers.
Plus, each expert leads a live Q&A session each month, where we explore topics further, share insights and answer questions on how you apply skills, tools and strategies to your work.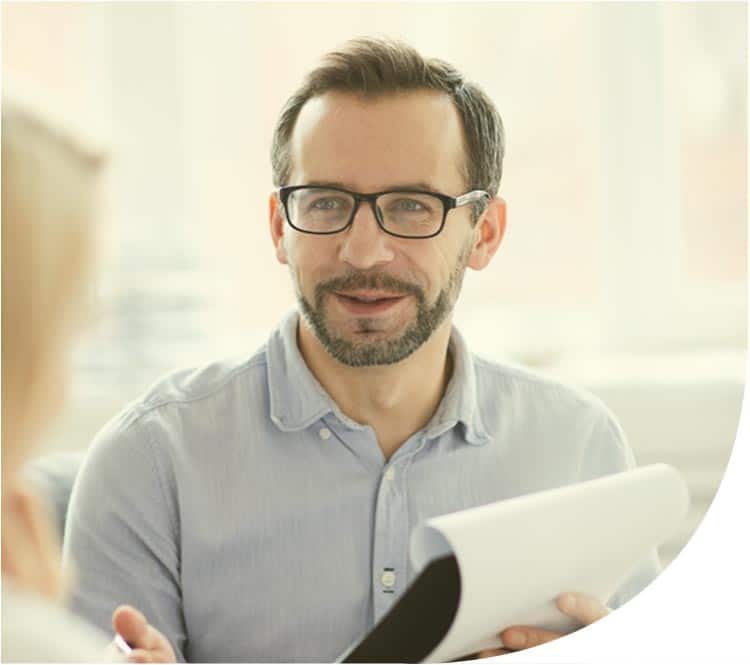 #4: Access to Our Private Membership Community & Facebook Group
You'll join a warm, friendly, and encouraging online community where we support each other as we gain new perspectives.
It's also a great place to discuss difficult cases, ask questions, or share your wins and successes.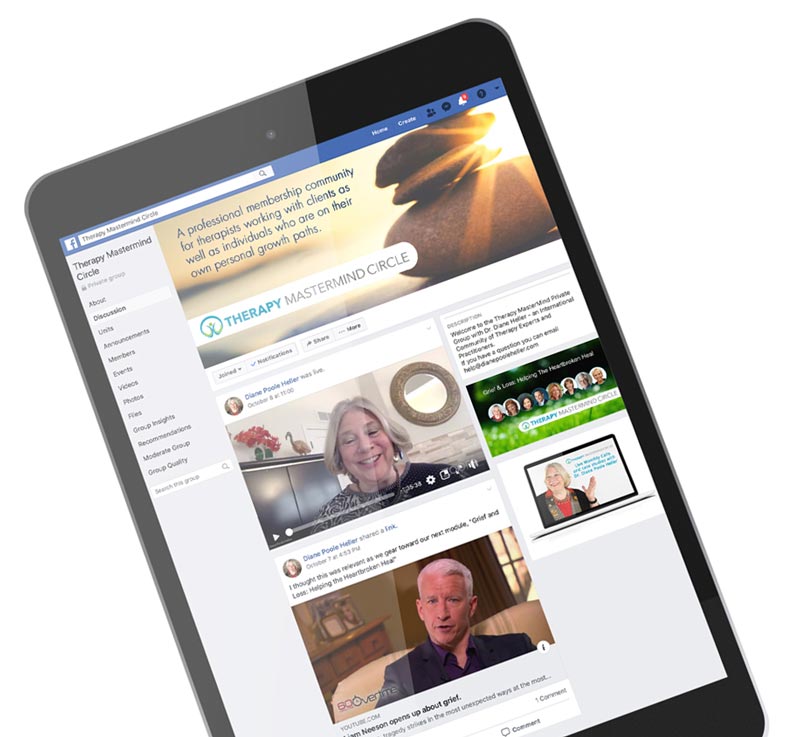 "I am taking this opportunity to thank you for all I have learned with you, even if we have never met. And also for your quality of presence I have seen in your demos. Regularly, during my sessions, you are an inspiration to me in regards to the quality of my therapeutic presence."
Heal the Pain. Break the Cycle.
As inherited wounds surface around us, we have the opportunity to heal the pain of the past and lead healing for the coming generations.
In this module, we'll explore the nuances and complexities of intergenerational trauma, share wisdom from our experts, and gain practical skills and interventions to begin the process of repair today.
We'll gain a deeper understanding of the unexpected symptoms and hidden effects of this type of trauma. We will also learn how to guide others and help uncover the narrative that reveals the gifts of their families' legacies.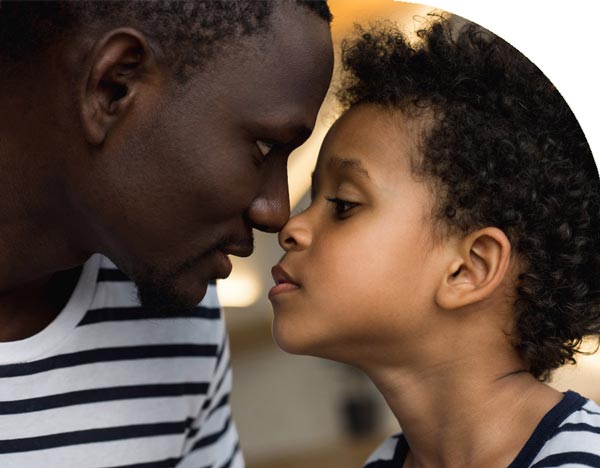 When you join Therapy Mastermind Circle, you'll learn...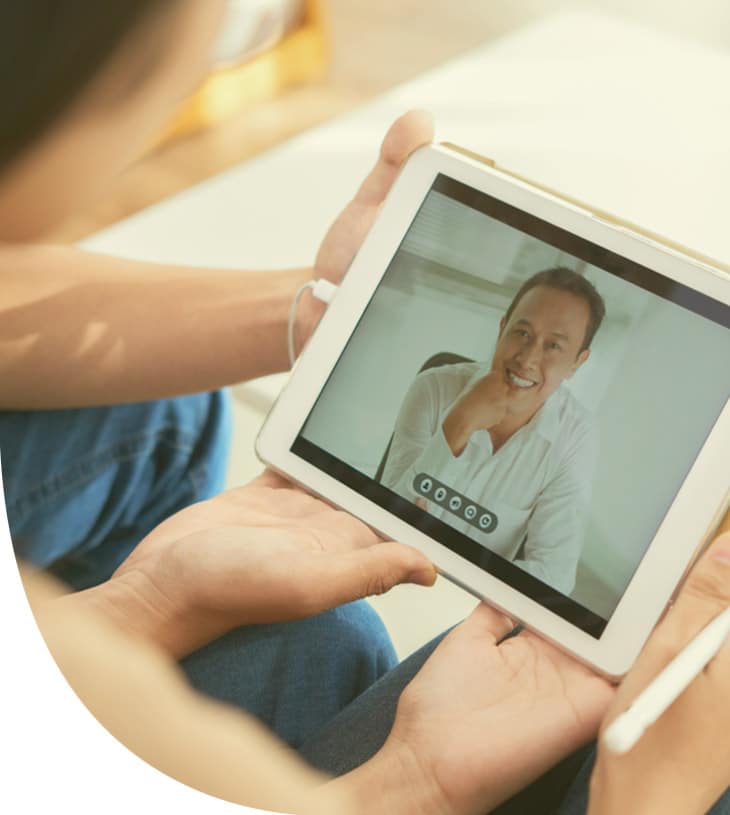 Here's What Diane Will Cover In the Next 6 Months
Understanding Epigenetics to Support Trauma Healing and Positive Gene Expression
It's common to attribute our talents to our lineage, but what about its role in our trauma? Epigenetics research will help us understand ancestral trauma transmission and our unconscious responses, and we'll learn to help clients connect to the strengths and resources of their heritage.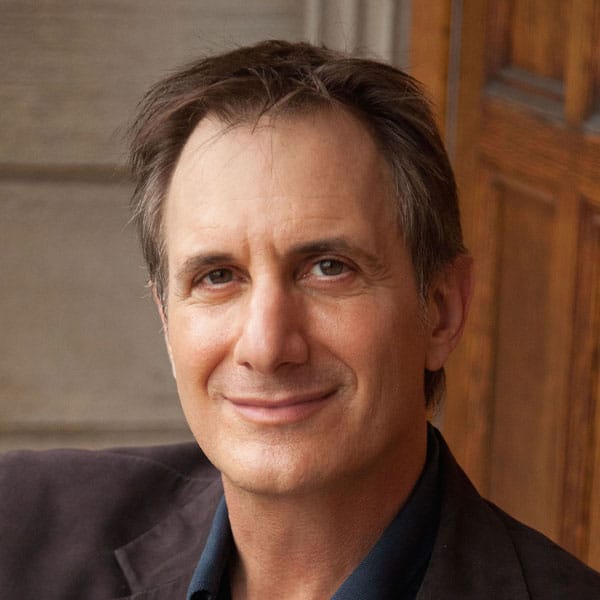 Meet the Expert:
Mark Wolynn
Breaking the Cycle of Inherited Trauma
It's essential to delineate between the language of attachment and the language of inherited trauma before we can end the cycle of suffering.
In this crucial session, we'll decode the language of inherited trauma and examine how unexplained symptoms may indicate hidden familial wounds. We'll also be given concrete clinical interventions for breaking the pattern and beginning healing.
Mark Wolynn is the director of the Family Constellation Institute, and a leading expert in the field of inherited family trauma. His book, It Didn't Start With You: How Inherited Family Trauma Shapes Who We Are and How to End the Cycle, is the winner of the 2016 Nautilus Book Award.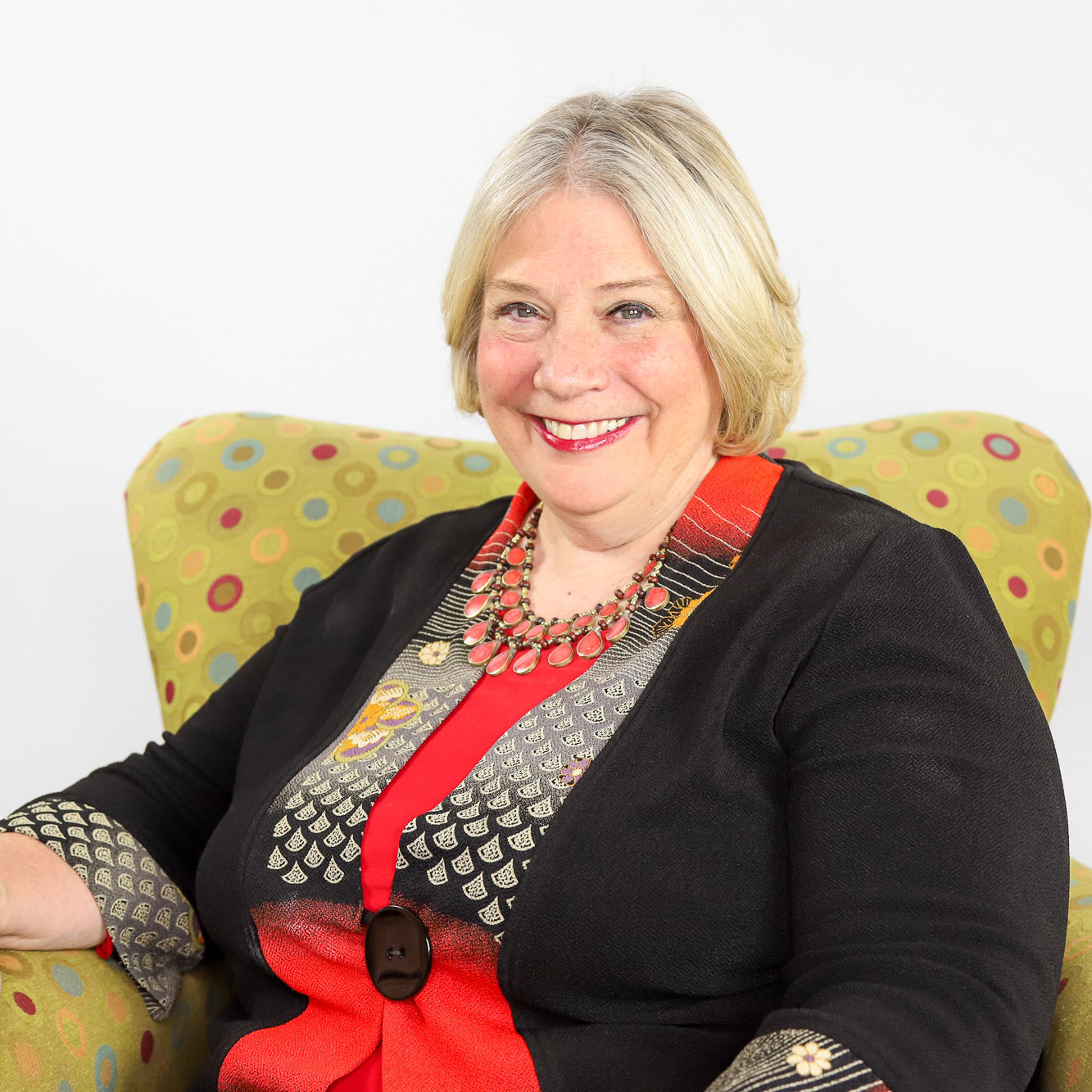 Understanding Epigenetics to Support Trauma Healing and Positive Gene Expression
Healing Broken Attachment Bonds
for True Autonomy and Connection
What is your unresolved trauma inheritance? We'll discuss manifestations in parenting and attachment injuries, and look at ways to remedy negative merging through emotional mastery and therapeutic modalities.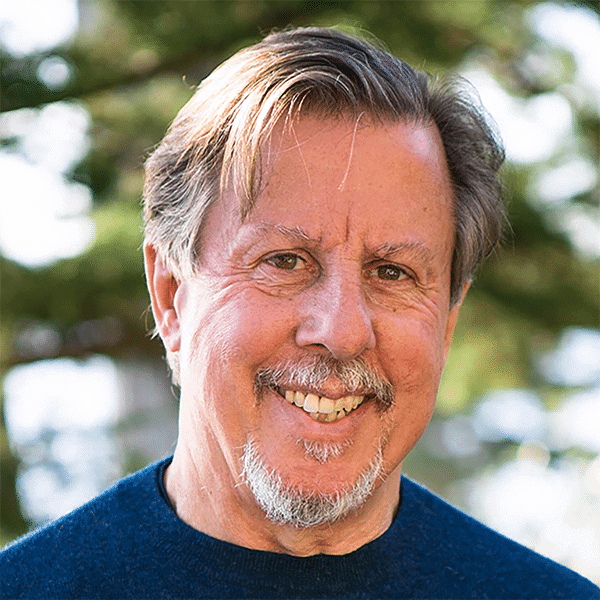 Meet the Expert:
Dick Schwartz
Internal Family Systems: Legacy Burdens
Sometimes we're loyal to the wrong things, leading to an absence of harmony in our lives and relationships. Are we willing to show up and be authentic and be seen when it defies our family norms and expectations?
This month, we'll delve into the influence of intergenerational trauma on family systems and provide tools for unloading legacy burdens. Plus, we'll address how IFS can be interwoven with other models like Constellation work when engaging with ancestry and observe as Dr. Schwartz leads Diane through an unburdening exercise that brings her to a sacred realization and allows her to release old beliefs.
Grounded in systems thinking, Dr. Schwartz developed Internal Family Systems (IFS) in response to clients' descriptions of various parts within themselves. He focused on the relationships among these parts and found that when the parts felt safe, the clients would experience what Dr. Schwartz came to call the 'Self.' In that state, clients would know how to heal their parts. In addition to being a featured speaker, Dr. Schwartz has published numerous books and articles about IFS.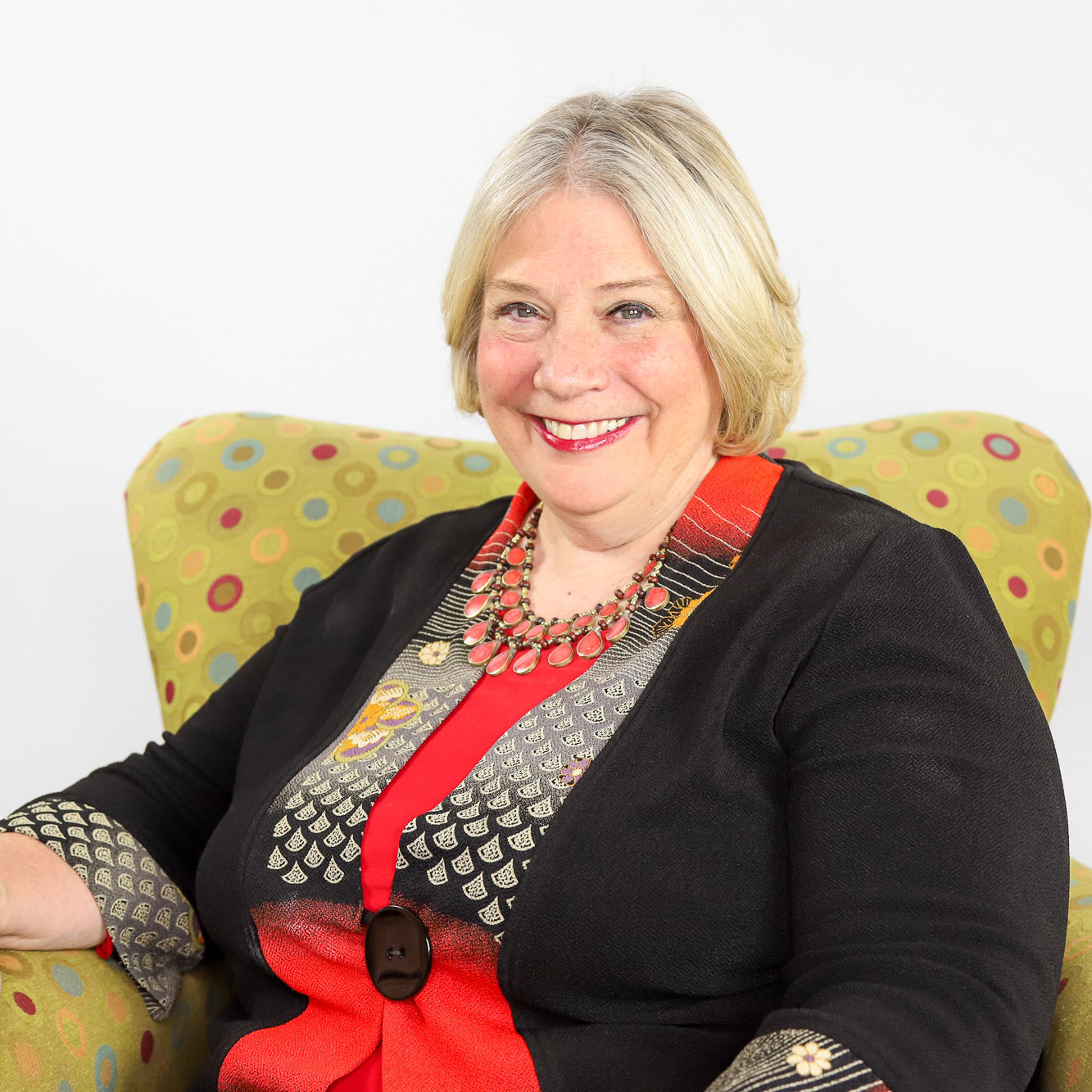 Healing Broken Attachment Bonds for True Autonomy and Connection
Hidden Memory and Healing Metaphors: Using Core Language to Process Implicit Procedural Experience
Emotionally-charged repeated language or gestures may reveal unresolved trauma. Utilizing implicit-to-explicit memory interventions, neuroplasticity and the power of healing images and metaphors, we can assist our clients in resolving covert injuries.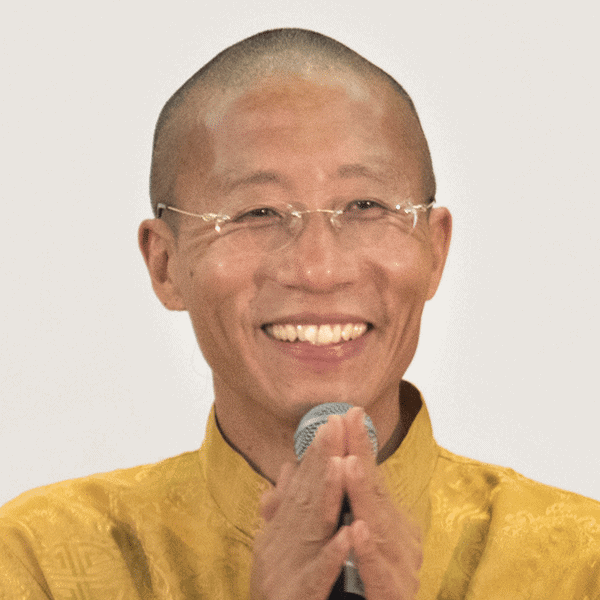 Meet the Expert:
Master Mingtong Gu
Healing the Past, Birthing the Future Through the Present
Trauma is an energetic shock to the system. Left unprocessed, it interferes with health and wholeness. Healing requires us to accept and integrate our trauma and embrace our wounded inner child.
During this session, we'll be introduced to the benefits of sound healing and discuss skills for facilitating healing through compassion. We will learn to nurture our broken inner child and tap into the ability of our childlike nature to restore joy in our clients' lives.
Master Mingtong Gu brings ancient wisdom to the West for better health and consciousness in contemporary times. He has mastered the unique ability to lead the collective energy field to accelerate personal and global healing. Named Qigong Master of the Year by the World Congress for Qigong, Mingtong Gu leads retreats and workshops internationally with tens of thousands of people.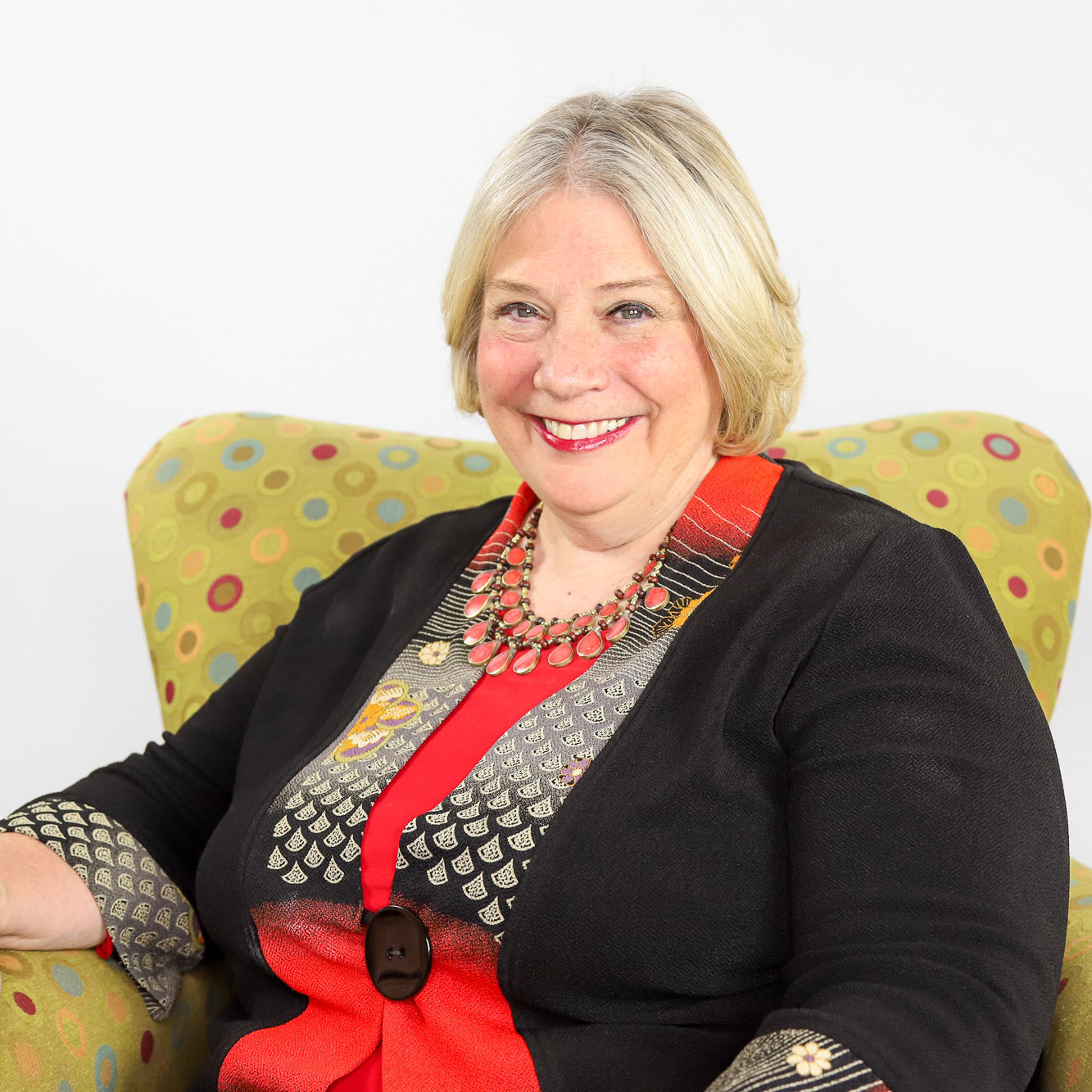 Hidden Memory and Healing Metaphors: Using Core Language to Process Implicit Procedural Experience
Repair Ancestral Wounds with Compassion and Empathy
Inherited trauma, interrupted bonding and the negativity bias of the brain block positive memories. We'll determine how to use an ancestral lens to increase compassion and exit old stories, and how we, as therapists, can better facilitate resolution.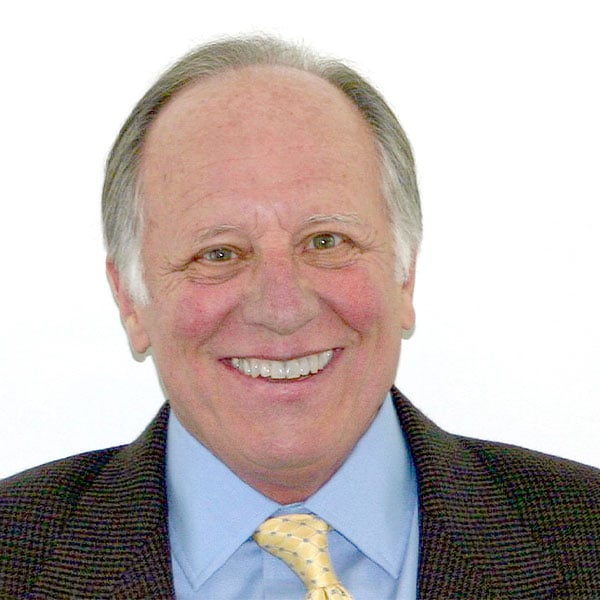 Meet the Expert:
Dr. Terry Levy
Passage of Attachment Styles Through the Generations
Breaking the cycle of attachment injury over the generations and moving toward more secure attachment is a cornerstone of repairing intergenerational trauma.
We will work to become versed in uncovering and identifying attachment injuries and implementing the six steps of Attachment Communication Training (ACT) that open safe pathways for communication
Terry M. Levy has been a psychotherapist, trainer, supervisor and consultant for over 40 years. Director of the Evergreen Psychotherapy Center and the Attachment Treatment and Training Institute in Evergreen, Colorado, he is a licensed clinical psychologist in Colorado and Florida, a Board Certified Forensic Examiner and a Diplomate and Master Therapist of the APA. Dr. Levy co-authored Attachment, Trauma & Healing, and Healing Parents: Helping Wounded Children Learn to Trust and Love, and is the editor of Handbook of Attachment Interventions.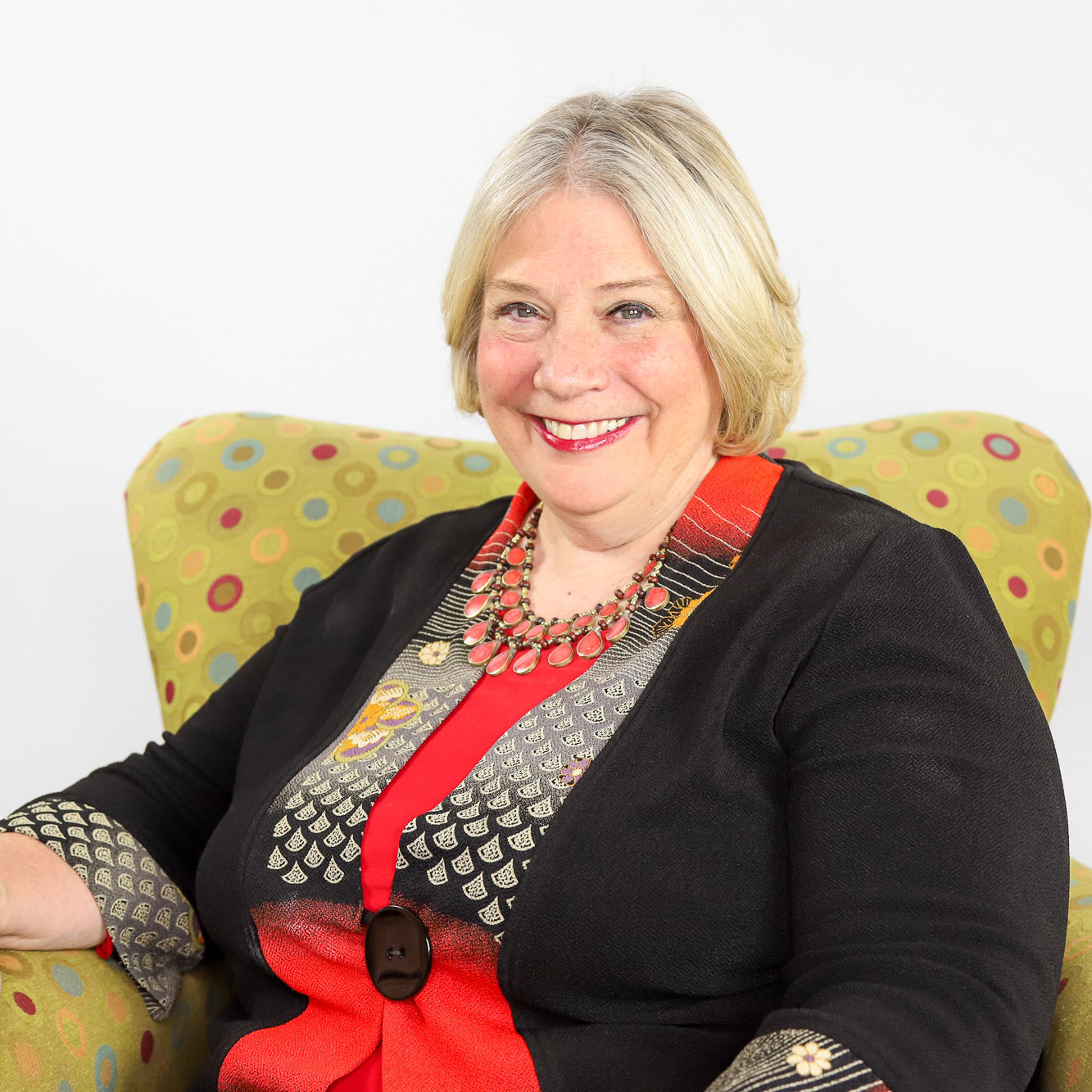 Repair Ancestral Wounds with Compassion and Empathy
From Revenge to Reconciliation: Making Peace with Your Family History
You can't change your parents or the past, but you can change how you hold them inside. By examining parental influence, honoring missing family, and designing corrective experiences, we can help clients heal rupture and tap into ancestral blessings.
Meet the Expert:
Dr. Tirzah Firestone
Healing our Intergenerational Trauma towards Transforming the World
Our cellular memory contains the experiences of our ancestors. In order to receive the riches of our family and ancestors, we must release historical blockages.
Explore integration of the ancestral past to release psychic energy. Together, we'll discuss clinical interventions that reveal lived-out transgenerational transmission and practice experiential exercises you can use in session to engage spiritual allies.
Rabbi Dr. Tirzah Firestone is a Jungian psychotherapist, author, and a spiritual leader in the international Jewish Renewal movement. Widely known for her work on Jewish feminism and the modern applications of Jewish mystical wisdom, Firestone teaches nationally on ancestral healing and the common boundary between ancient wisdom traditions and modern psychology. Her latest book, Wounds into Wisdom, draws from neuroscience, depth psychology, and ancient Jewish sources toward ancestral trauma healing and transformation.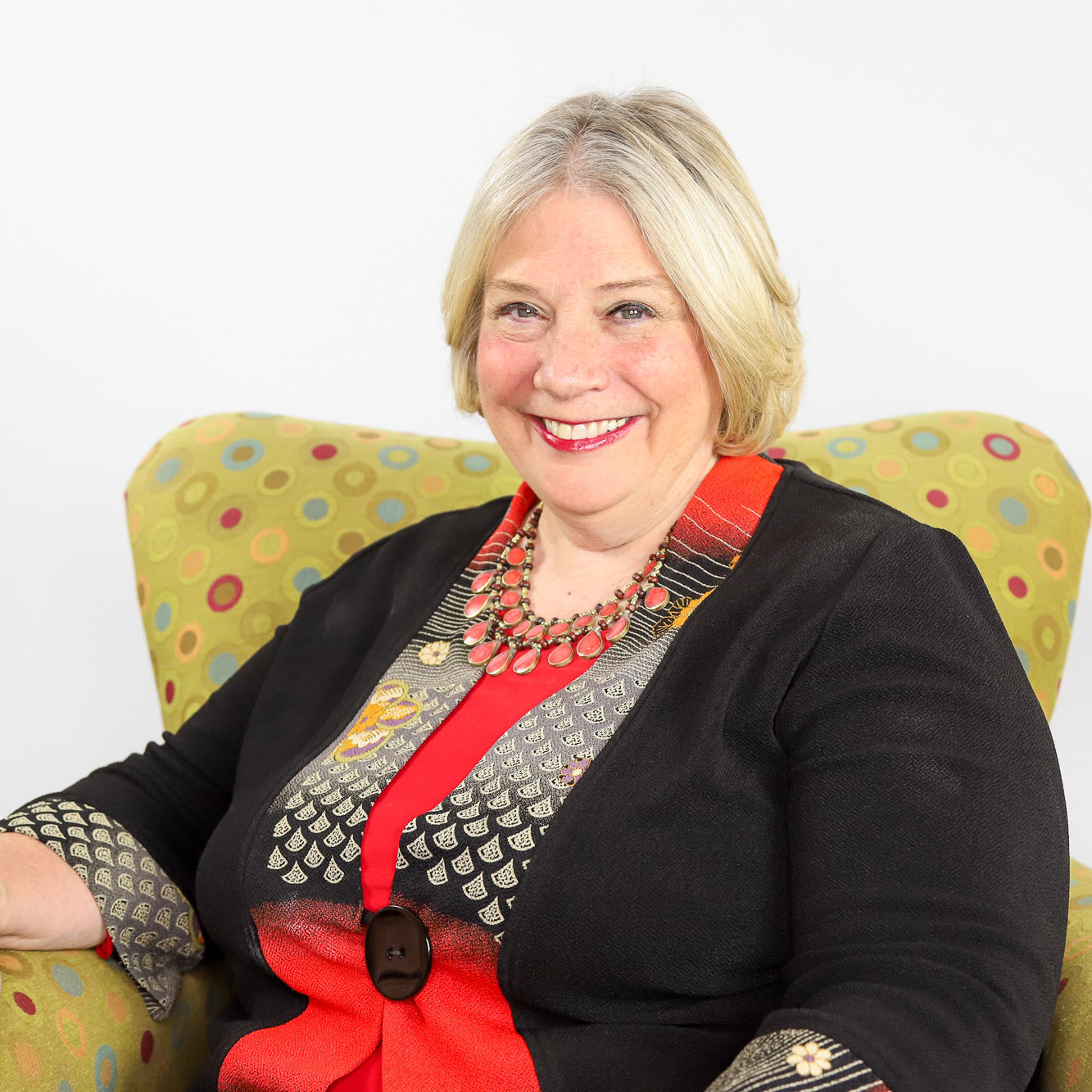 From Revenge to Reconciliation: Making Peace with Your Family History
Reversing Role Reversal, Metabolizing Core Family Wounds, and Amplifying Your True Gifts
When the Orders of Love are in disarray, destructive patterns are likely to be repeated. It is only by honoring the truth of our lineage that we can change our fate. By combining Family Constellation Work to break destructive family patterns and Somatic Experiencing techniques to calm the nervous system, we can expedite healing and reestablish a healthy flow of love.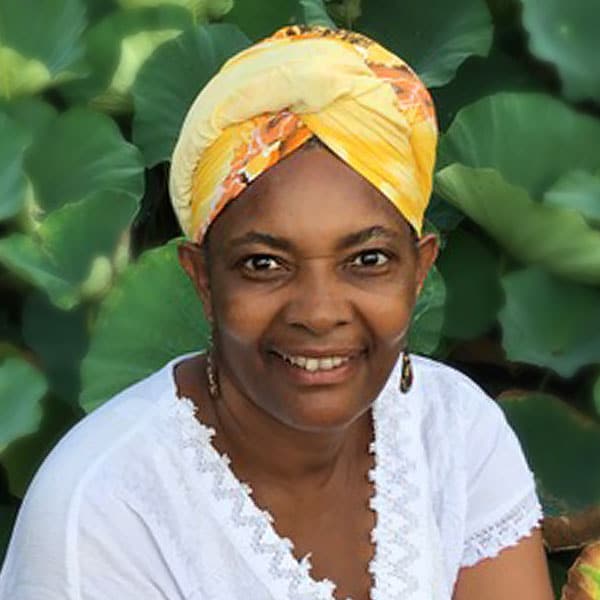 Meet the Expert:
Efu Nyaki
Family Constellation: Understanding the Laws of Love and Somatic Experiencing
When the Orders of Love are in disarray, destructive patterns are likely to be repeated. It is only by honoring the truth of our lineage that we can change our fate. By combining Family Constellation Work to break destructive family patterns and Somatic Experiencing techniques to calm the nervous system, we can expedite healing and reestablish a healthy flow of love.
Euphrasia (Efu) Nyaki was born and raised in Tanzania, where she earned her degree as a Science teacher, and was trained as a healer using holistic methods. Efu is a Faculty Member of Somatic Experiencing®, and a Professor of Family Constellation. She lives in Brazil and facilitates trainings and therapy for trauma healing using Somatic Experiencing® and Family Constellation Systems. Efu is also a founder of AFYA: A Holistic Healing Center.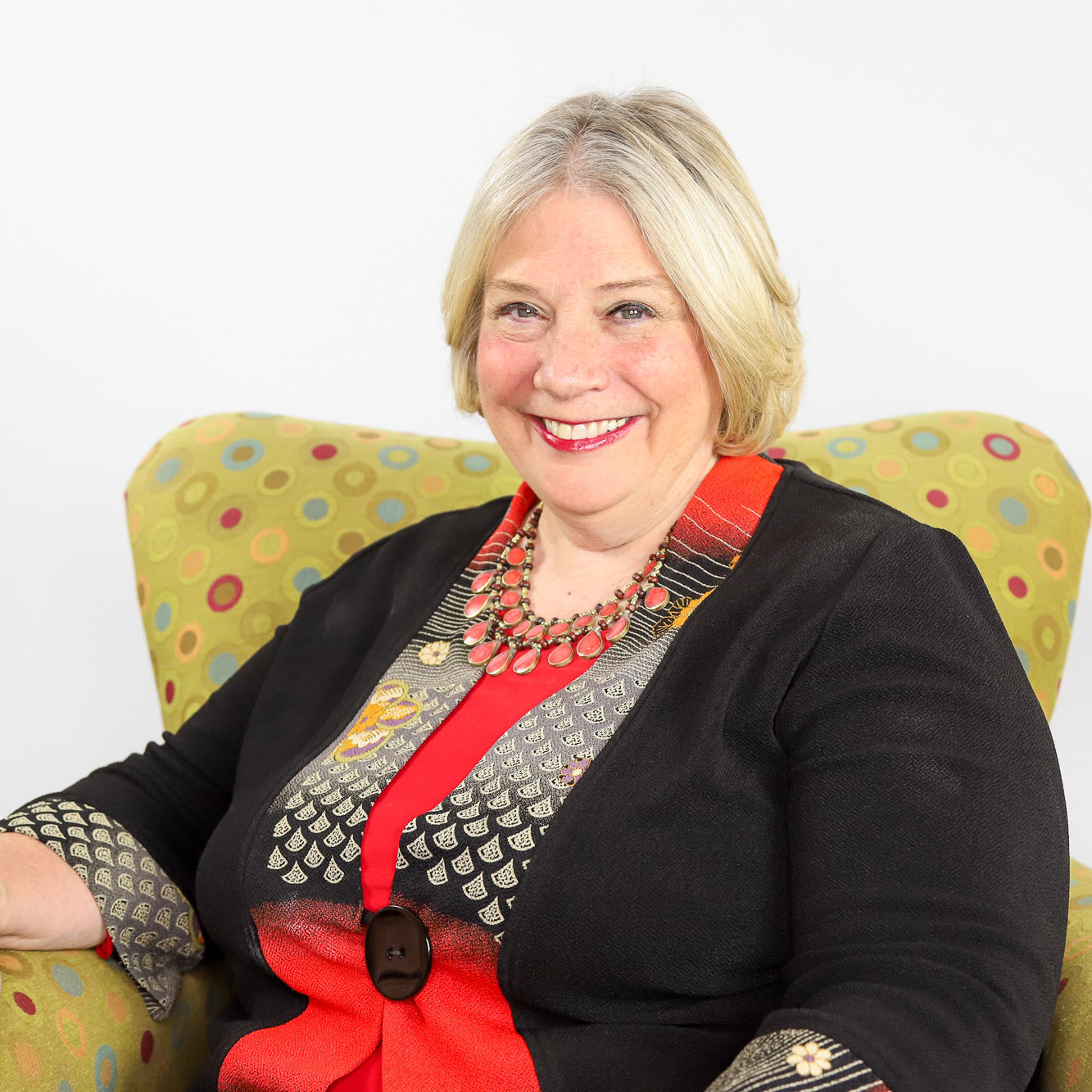 Reversing Role Reversal, Metabolizing Core Family Wounds, and Amplifying Your True Gifts
Plus, You'll Get the Following Bonuses...
Monthly Client Demos & Experiential Exercises
Review & Implement Practical Interventions
Each month we share recorded videos and transcribed teaching points of real sessions that demonstrate how to apply various teachings, theories and exercises into your practice immediately.
See how to use specific approaches and interventions to help clients navigate even the most challenging times (when they need your clinical support the most).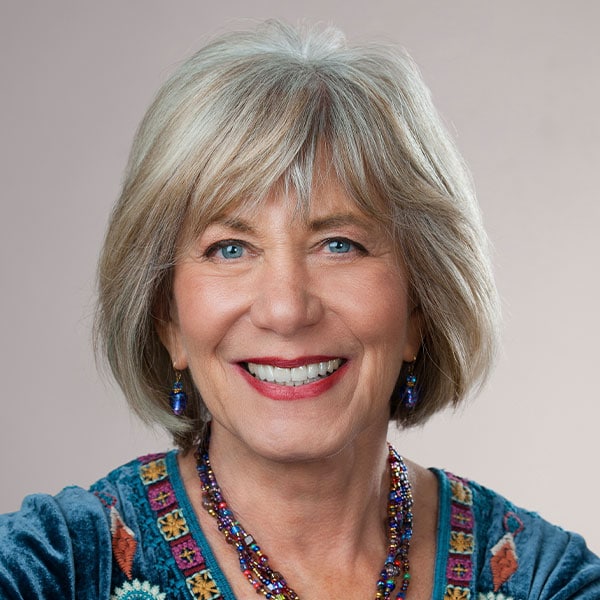 Training Session with Joan Borysenko
Mind-Body Medicine and Collective Trauma
How do we help ourselves and each other lessen the impact of collective trauma in our behaviors, family patterns, epigenetics, and bodies? When reactivity is the easiest response, how do we pause and seize the opportunity to foster interconnectedness?
In this training session with Joan Borysenko, we will discuss self-directed neuroplasticity, Polyvagal Theory, and resetting the nervous system to cope with collective trauma. Joan also shares the importance of our stories in validating and healing trauma, and cultivating post-traumatic growth and resilience.
Joan Borysenko, Ph.D., is a pioneer in integrative medicine and one of the leading experts on stress, spirituality, and the mind/body connection. A former professor at Tufts University College of Medicine and Harvard Medical school, Joan is the founding partner of Mind/Body Health Sciences, a licensed psychologist, and author of the best-selling Minding the Body, Mending the Mind, as well as several other books. One of the most popular and sought-after speakers in the field of health, healing, and spirituality, Joan's engaging and well-researched presentations are perfect both for professionals and for the general public.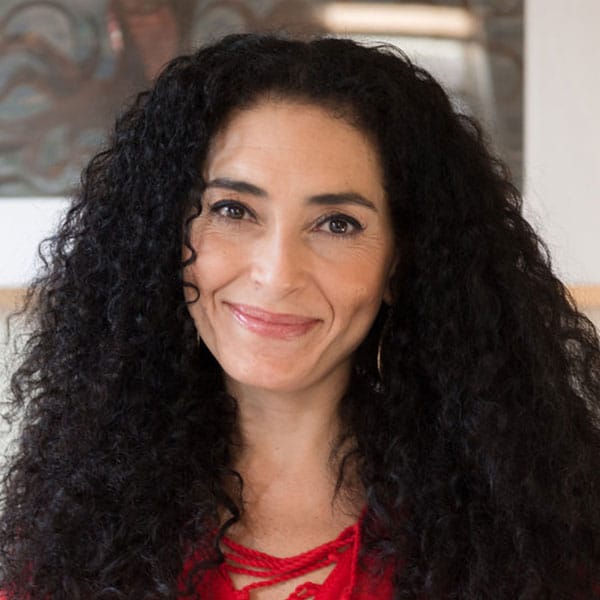 Training Session with Francesca Maximé
Your Deepest Self is Already Connected
At times, the things we do with the most loving intentions have an impact we didn't anticipate. Being open to learning in those moments, instead of retreating into defensiveness, sets the stage for embodiment and attunement, and healing collective systemic trauma.
Francesca Maximé offers guidance for light- and white-skinned therapists in exploring social location, power, privilege and equity. She teaches the difference between equality, equity and reality, what liberation and embodied connection could look like, and shares valuable resources for personal anti-racism work.
Francesca Marguerite Maximé is a Haitian-Dominican Italian-American Somatic Experiencing Practitioner (SEP), IMTA-accredited certified mindfulness meditation teacher (CMT-P), certified Indigenous Focusing Oriented Therapy for Complex Trauma wellbeing guide, Relational Life Therapy Couples & Life Coach, and poet/author in Brooklyn, New York. She is the 2019 recipient of the International Society of Traumatic Stress Studies Outstanding Student Advocacy & Service Award, as well as the 2019 first prize winner of the Allen Ginsberg Poetry Awards.
A graduate of Harvard University, Francesca works with executive leadership, in communities and with groups emphasizing issues pertaining to organizational, social and cultural trauma as well as gender and racial equity and equality.
Ready to take the next step?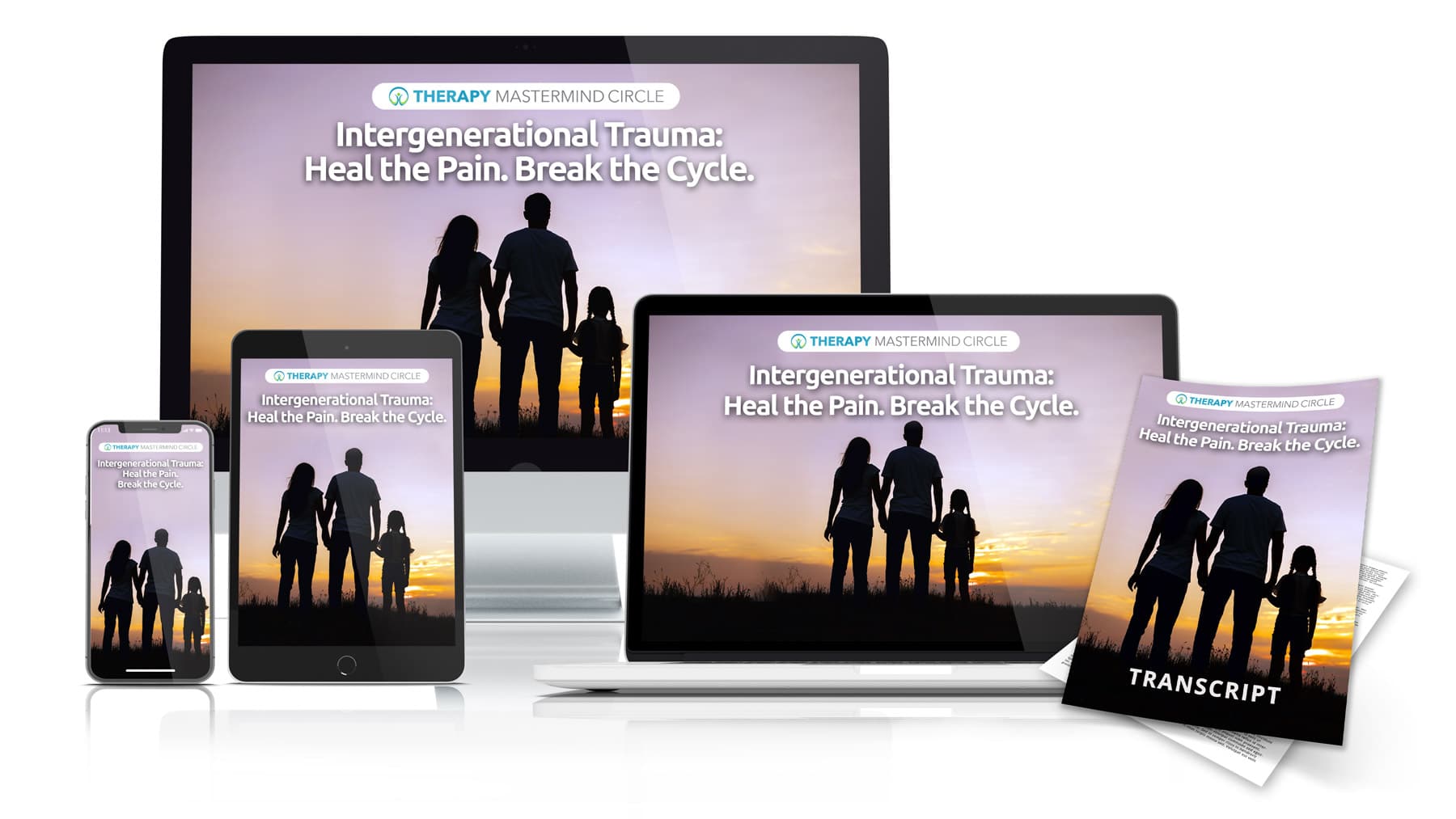 Here's Everything You'll Get Each Month...
Intergenerational Trauma:
Heal the Pain. Break the Cycle.
Help yourself and your clients put an end to the cycle of ancestral trauma, heal the next generation, and reclaim joy.
Total Value: $860 per month
ALL for just
$67 per month!
Our next topic starts on November 19, 2020
Hurry! Enrollment closes November 16, 2020, at 11:59 PST
I so appreciate both the theory and the practice. You demonstrated and taught us so much that will help facilitate repair and re-orientation. I highly respect your work. It obviously reflects years of clinical foundation, experience, and self-healing. The Attachment wounds/repair information is truly the foundation and, as you said, the pay dirt of our work. Having the opportunity to watch you in the demonstrations accompanied by the biofeedback was truly astonishing.
– P. Atkinson LCSW-R, New York
This training helps me frame therapeutic work, not only within an individual but all the way into large systems – the organization. All the world over, we are affected by our abilities and disabilities to connect. This work helps you learn how to heal and re-form connections at any level… within ourselves, our families, even our workplaces, so we can be our best, solo or together.
– L.S. Arroyo, Grande CA

Your Satisfaction is 100% Guaranteed
We're confident this program will help you apply Attachment Theory to your clinical practice in a pragmatic and individualized way.

Try the Therapy Mastermind Program program, 100%, risk-free. If for any reason, you don't feel it meets your needs, please contact our friendly Support Team within 30 days - and we'll happily issue you a refund.
Do I need to be a therapist to be in this program?
No, you do not. While many of the people who join our program are both novice and experienced practitioners, the process and techniques you learn with us can be very helpful to anyone who would like to understand attachment theory more deeply or help support others. We welcome anyone who wants to explore in-depth subject matters on a monthly basis.
Is this theoretical or practical training?
It's both. We've structured this program in such a way so we don't just tell you how to use theoretical concepts – we show you. You'll be able to watch actual client demo videos, expert training calls, and participate in experiential exercises and LIVE Q&A sessions with Diane and leading experts, where they'll answer questions and give you tips on how to apply skills and techniques to your client therapy sessions.
How long can I access the program materials?
As long as you are a member of the Therapy Mastermind Circle, you can access ALL training materials, including videos, transcripts, worksheets, exercises, demos, and BONUSES too.
You can also feel free to print or download material at any time. The only thing you cannot download, are client demos – because we need to honor and respect client confidentiality.
How much time should I spend on each topic every week?
The time most people spend varies because of individual learning styles and preferences. Most of our students tell us they spend an average of 2-3 hours per topic per week outside of our 1-hour LIVE Q&A sessions.
We also encourage everyone to work at your own pace – and at the very least, join us for the interactive sessions and demos, so we can answer your questions live.
How many CE credits can I earn for this specific topic?
If you're a licensed professional counselor, marriage and family therapist, or nurse – you can earn up to 30 CE credits at the end of every 6-month topic. Please note, there is a one-time fee of $69.
A Certificate of Completion is also available to all participants at the end of the course (upon request) at no additional charge.
What if I can't show up live for all the training calls?
I would love to have you join each session live, but if you are unable to do so, all our sessions and training calls (including the Q&A) are recorded, so you can still receive all the information and coaching you need.
Additionally, the program topic materials are yours to download and keep in your professional reference library. The only thing you cannot download, are client demos – because we need to honor and respect client confidentiality.
I'm also here to support you in our private Facebook Group. It's a great place to ask questions, share insights, and get support from me and your colleagues.
Develop practical skills and interventions you need to help clients grow and thrive now and for generations to come
Reserve your seat TODAY for
$67 per month!
Join today & get immediate access!