How do we take care of ourselves and others
when everything feels so out of control?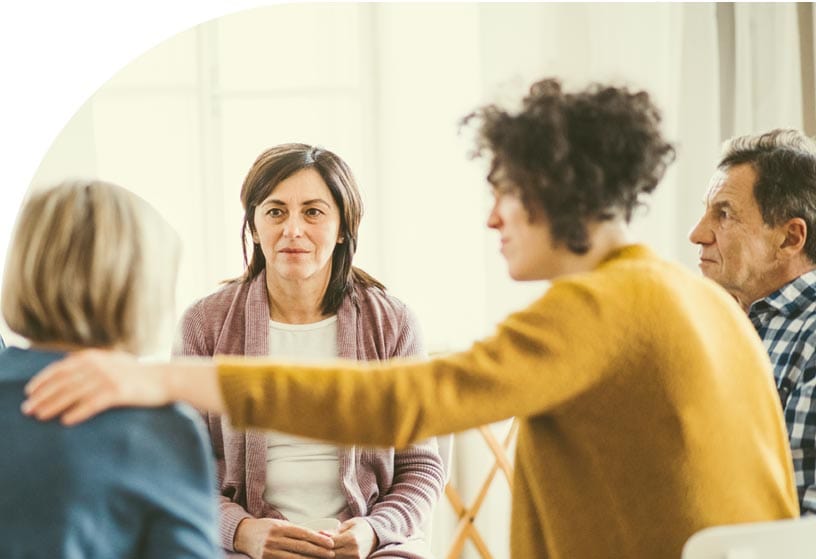 The spread of COVID-19 presents unique challenges to public health around the world – including immediate and long-term mental health concerns.
We still don't know the cumulative effects that stressors like isolation and social distancing can have on our mental well- being. And we're all trying to adapt to new routines, environments, and ways of managing our connections and relationships.
What we do know, is that the longer this pandemic continues, the more our uncertainty grows. We can't underestimate the trauma this will have on individuals, families, workplaces, communities, and nations.
Now more than ever, therapists are going to be called on... not as first responders... but as 'continual responders.'
As a therapist, can you even prepare for this kind of global calamity?
How do you help people confront new circumstances and universally shared anxieties - while still managing your own feelings?
The good news is, that despite our physical distancing, we don't need to stay isolated and alone in facing this pandemic and its lasting consequences.
You're not alone. Together, we can find new ways of supporting each other and pooling our collective resources to rebuild our connections and communities.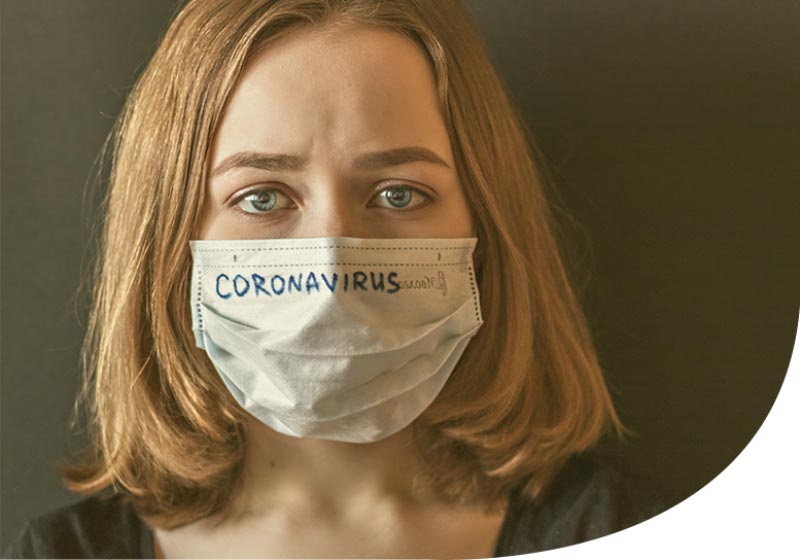 What we need now more than ever...
Despite our current isolation and uncertainty, it's possible to create a healing environment, where we can feel safe and connected to others.
There is good news and hope. We can get through this, heal despite our current trauma and emerge stronger than ever before.
Over the last few months, I've been so grateful to have heard from so many of you. At a time like this – I've been incredibly lucky to be able to reach out and connect with my 'healing tribe.' Together, we've been inspired, shared resources, and provided support for each other during a time when we are all a bit unsure of where this is all going.
Right now, it's hard to know the trajectory any of our lives will take as a result of this pandemic. What is clear, is that we're all facing a great deal of uncertainty about the future of our families, workplaces, communities, and nations.
We're worried that we (or a family member) will get sick. We're worried about how job loss or workplace closure may affect our financial future. We see people worried about how to pay the rent or feed their children. The suffering is heartbreaking.
Surely, none of us can control what is going on right now. We can only try to help the best way we know how. The truth is, none of us have ever gone through a pandemic before. There is no 'right way' or 'wrong way' to cope with the natural fears and anxieties we're all facing.
But what I do know is that we don't have to suffer needlessly when it comes to our mental health. I know that there are skills, tools, and resources available to not only mitigate the aftermath of trauma – but in many cases, to preempt it. I know that out of all this negativity, there is an opportunity for growth and healing.
That's why I've re-prioritized my previously planned course content to help you address this pandemic head-on and provide support to you when you need it most.
I'd like to invite you to join us for our next topic in the Therapy Mastermind Circle: Secure Attachment Skills During Times of Crisis. In this monthly membership program, we're going to spend a lot of time on practical tools and strategies you can implement into practice immediately to support yourself and others as we inch towards the new normal of 'business as unusual.'
If you're new to the study of Attachment, this program will help you understand how Attachment Theory works and how to apply it confidently into your work, especially during this crisis. And if working with Attachment or even another method that is already part of your practice, I promise you'll expand your skillset and equip you with valuable interventions that will help you better navigate even the most difficult therapeutic sessions.
My hope for you is that you don't feel so alone or overwhelmed in the middle of this chaos. It is my mission at this time to lead us towards a better future to support you and guide you to learn the positive things that help us heal despite the trauma, so we can emerge stronger, more secure, and more resilient than before.
I hope you'll join me on our learning journey. Together, our healing begins today!
Stay safe. Be well.
Dr. Diane Poole Heller
"It was a privilege to be in Diane's presence and participate in the experience she organized for us. I gained surprising insights, learning, and inspiration during this training. I have lots of experience with leaders and teachers... and Diane manifests the love of people, good humor, professionalism... her skill, generosity, and humility are refreshing. I am so deeply appreciative. Thanks to Diane and her circle!"
Bob Barrett - Edmonton, Canada

A monthly membership program where we explore complex topics, share expert learning, and gain practical skills and interventions to help people grow and thrive.
Explore a variety of deep and complex topics not often covered in traditional training
Learn from a panel of renowned experts, ready to share years of professional experience
Join an engaged & friendly community that supports you while you support others
Gain new skills and interventions to help people grow & thrive despite their trauma
Discover a consolidated library of tools, training, client case studies, clinical demos & experiential exercises
Earn up to 30 CE credits every six months (as you complete training topics)
Our next topic, Secure Attachment Skills in Times of Crisis, begins on May 26, 2020.
Ready to Start? Join Today!
Don't miss your chance to get support and access practical and effective training
you can integrate into your practice immediately.
Enrollment in Therapy Mastermind Circle only opens up twice a year. Sign up to get immediate access.
#1: Downloadable Video Training, Audio, and Transcripts
Get 24/7/365 access to all my teaching videos. Watch and learn on your time. You'll also get PDF transcripts and audio files because we know some people prefer not only to watch material but listen and take notes on written copy.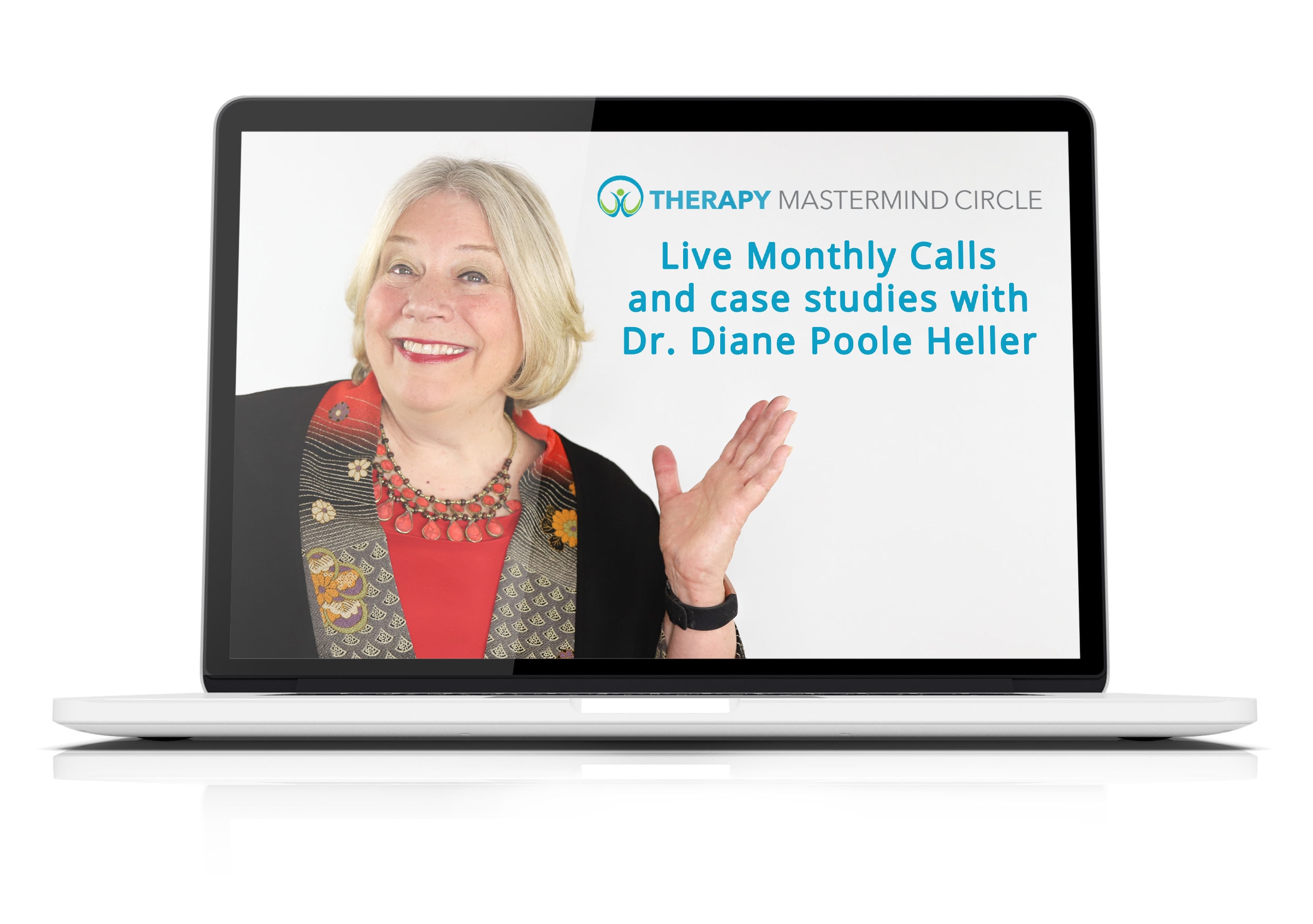 #2: LIVE Monthly Training Calls: Coaching + Case Studies with Diane
Each month, we'll go live to review the monthly training and talk about topics comprehensively.
I'll also show live demo sessions and share experiential exercises so you can learn how to apply the work to your practice immediately.
I always set aside time at the end of the call for your questions and answers.
Can't attend live? Don't worry, there's always a replay.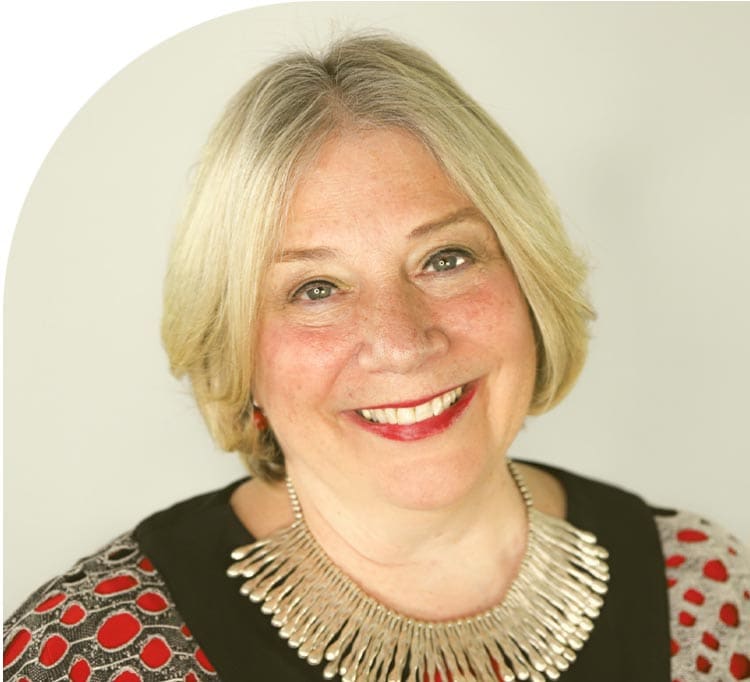 #3: Interactive Therapy Training Calls with Leading Experts
Learn from some of the top trauma and crisis experts in the world today.
Every month, in addition to our regular monthly call, you'll get access to in-depth video interviews (and transcripts) with leading authors, researchers, and trainers.
Plus, each expert leads a live Q&A session each month, where we explore topics further, share insights and answer questions on how you apply skills, tools and strategies to your work.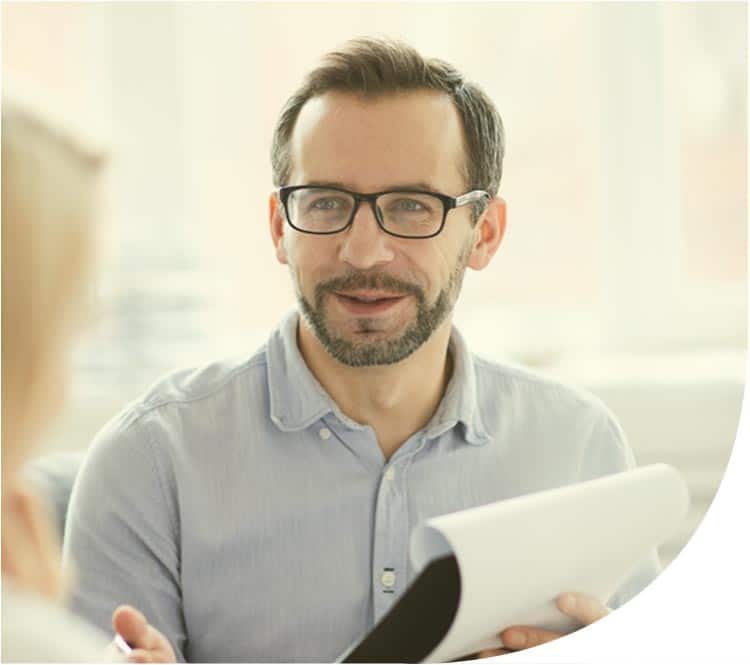 #4: Access to Our Private Membership Community & Facebook Group
You'll join a warm, friendly, and encouraging online community where we support each other as we gain new perspectives.
It's also a great place to discuss difficult cases, ask questions, or share your wins and successes.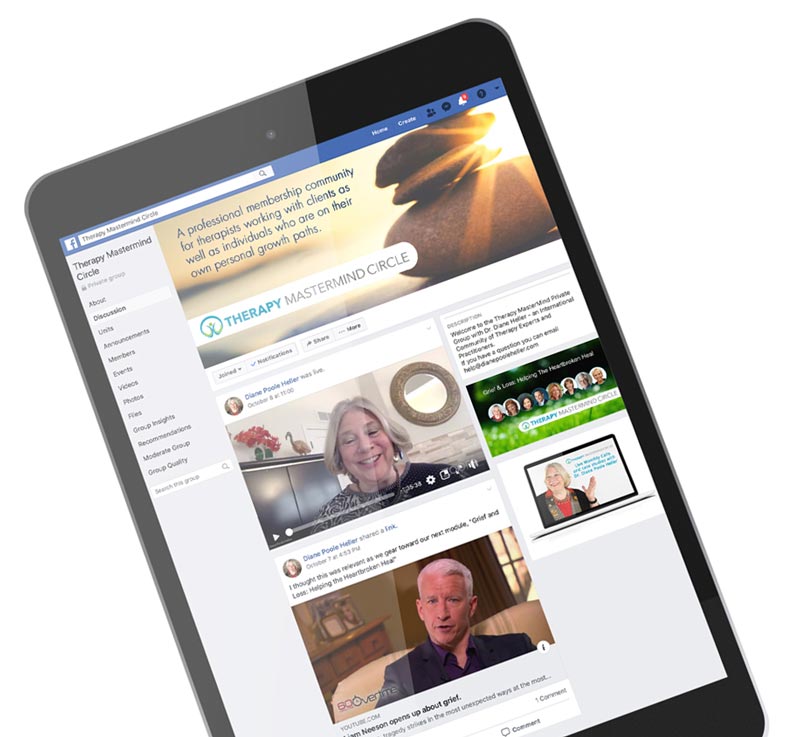 "Diane's work has enabled us to work in Attachment with skill, kindness and understanding. When clients experience it, they often say, 'This is the work I have been waiting for.' Diane has given us a beautiful way to heal the deep, early patterns of our clients and ourselves."
Christina M.,
Cranial Sacral Bodyworker, SEP, CT
Secure Attachment Skills In Times of Crisis
Despite the current crisis, we still have the exciting opportunity to change the negative effects of trauma and stress into constructive behaviors that lead to deeper and more fulfilling relationships.
In this topic, we'll explore how the trauma of our current global health crisis affects us as individuals, families, parents, communities, and nations.
We'll gain a deeper understanding of the link between the trauma we're experiencing and the types of Attachment, so we can better understand how to mitigate – or even prevent – the long-term mental health consequences.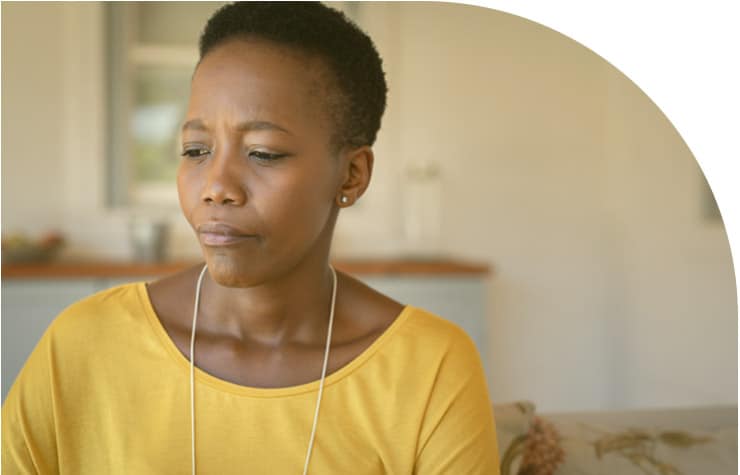 When you join Therapy Mastermind Circle, you'll learn...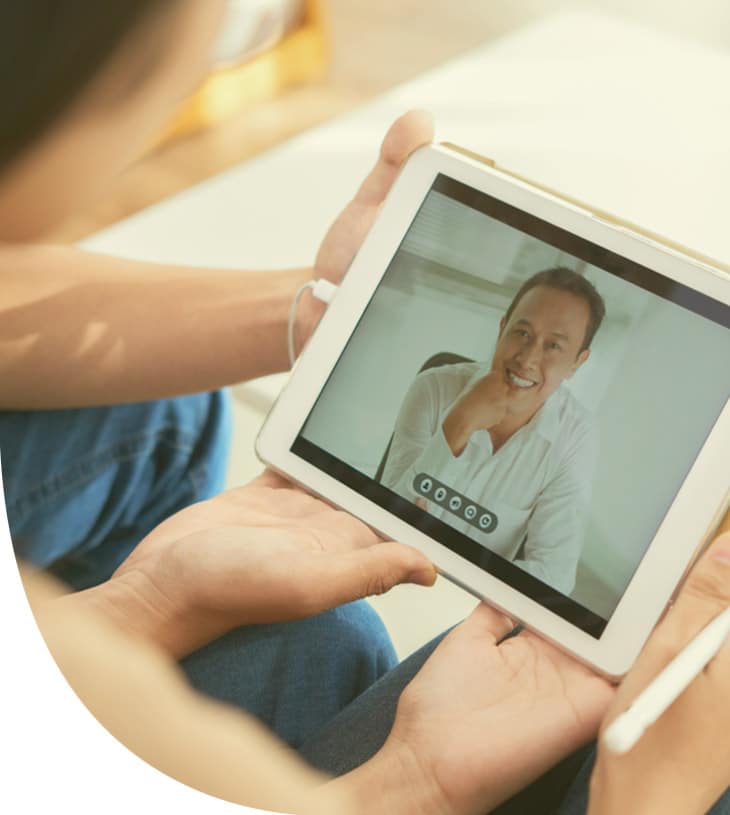 Here's What Diane Will Cover In the Next 6 Months
Relational Attachment
Strategies for Connection
Right now, many of us are in a state of sensitization and vulnerability. We'll share practical tools and exercises to help people regulate and develop attachment connections when we can't be physically present.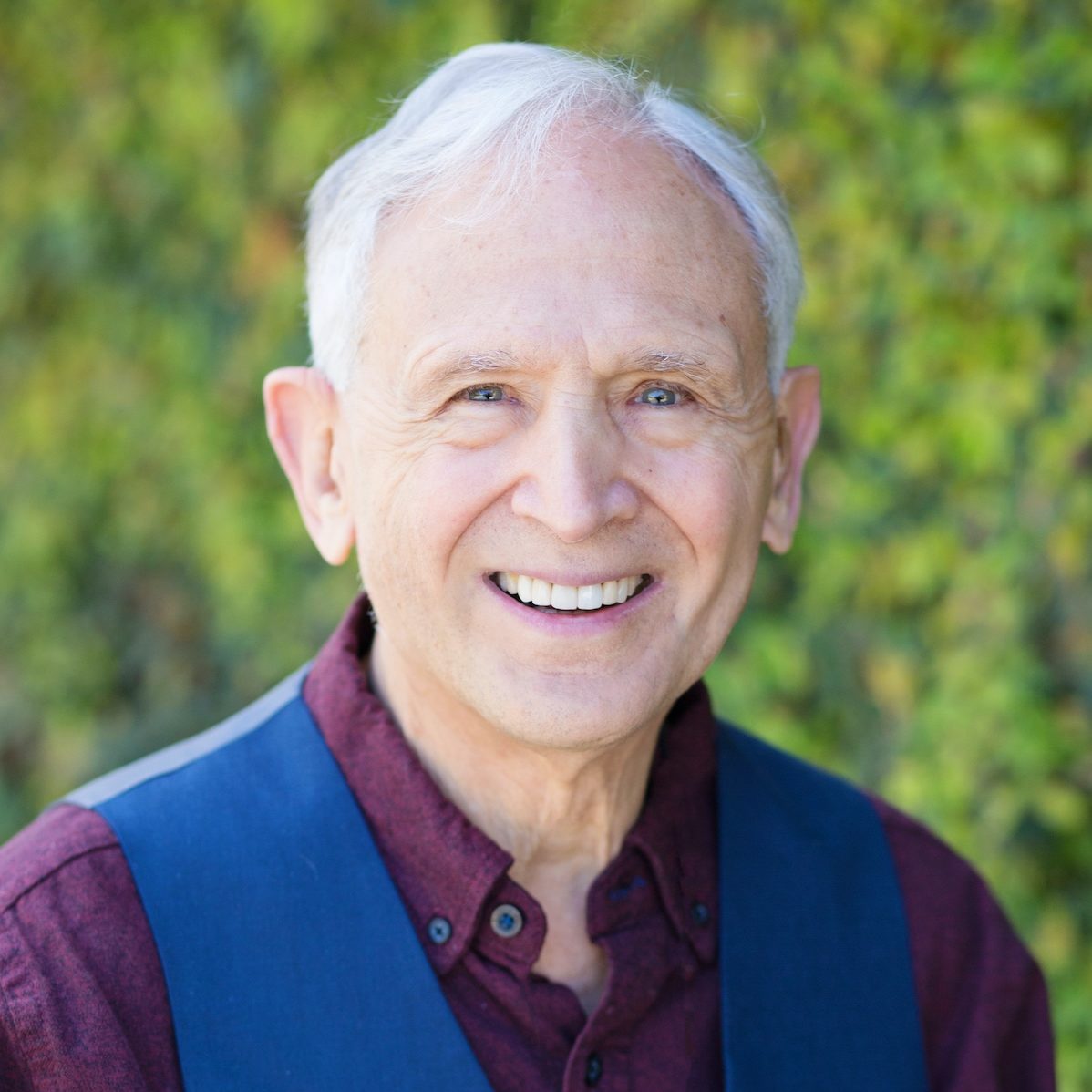 Our Guest Expert:
Dr. Peter Levine
Tools for Turbulent Times
"Without tools, trauma rules." An important factor in promoting self-care is learning skills for self-regulation, including effective ways to regulate arousal states through interoception awareness.
In this important session, we'll look at practical exercises you can use to reduce the distress caused by pandemic fear and panic.
Peter A. Levine, Ph.D., is the developer of Somatic Experiencing®, a naturalistic and neurobiological approach to healing and trauma. He's also the author of several best-selling books on trauma, including Waking the Tiger. Dr. Levine holds doctorates in both Biophysics and Psychology – and continues to teach trauma healing workshops internationally.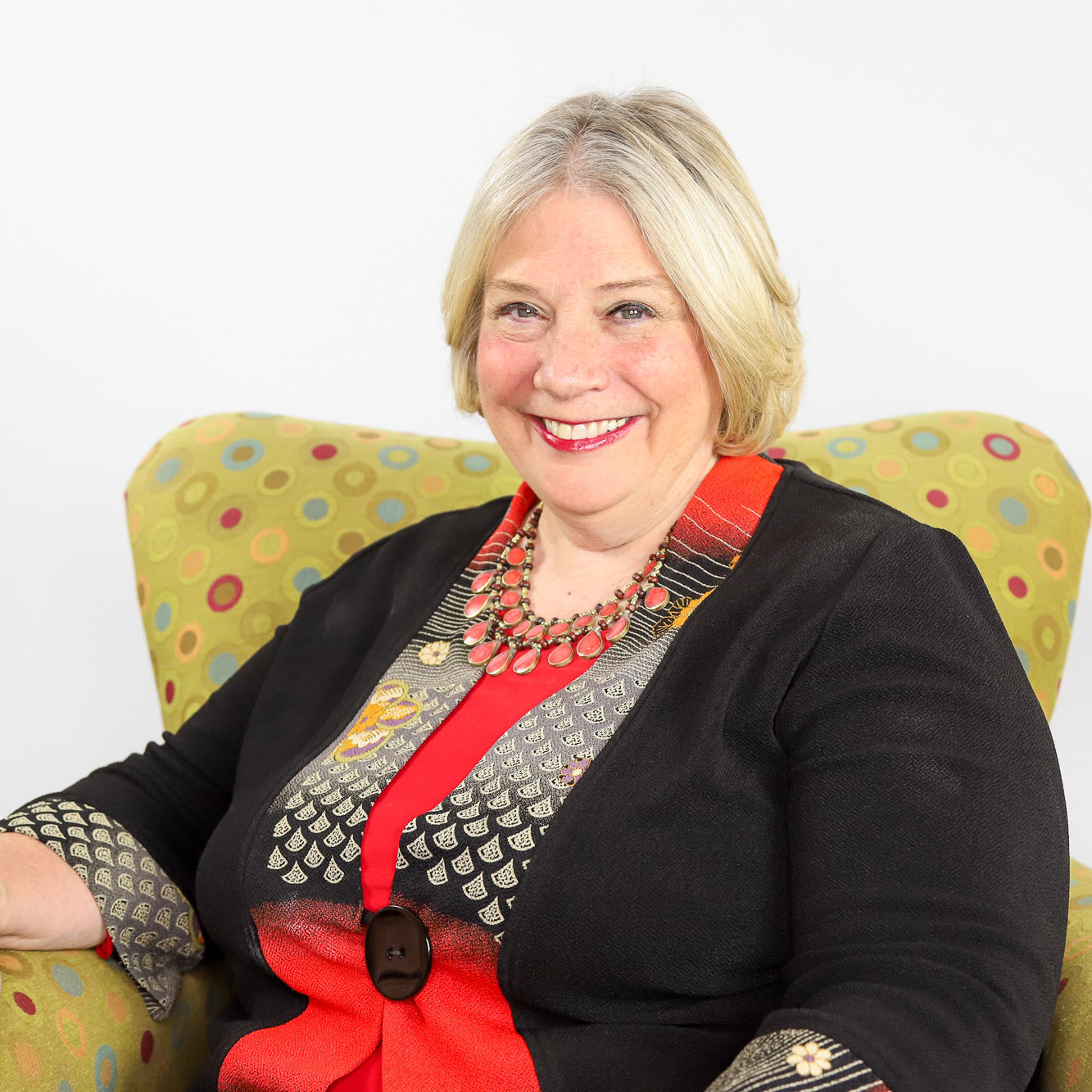 Relational Attachment Strategies for Connection
Attachment Styles
in Crisis
Gain a deep understanding of the dynamics of the four attachment styles – and how the different attachment styles (and combinations) respond during trauma and crisis.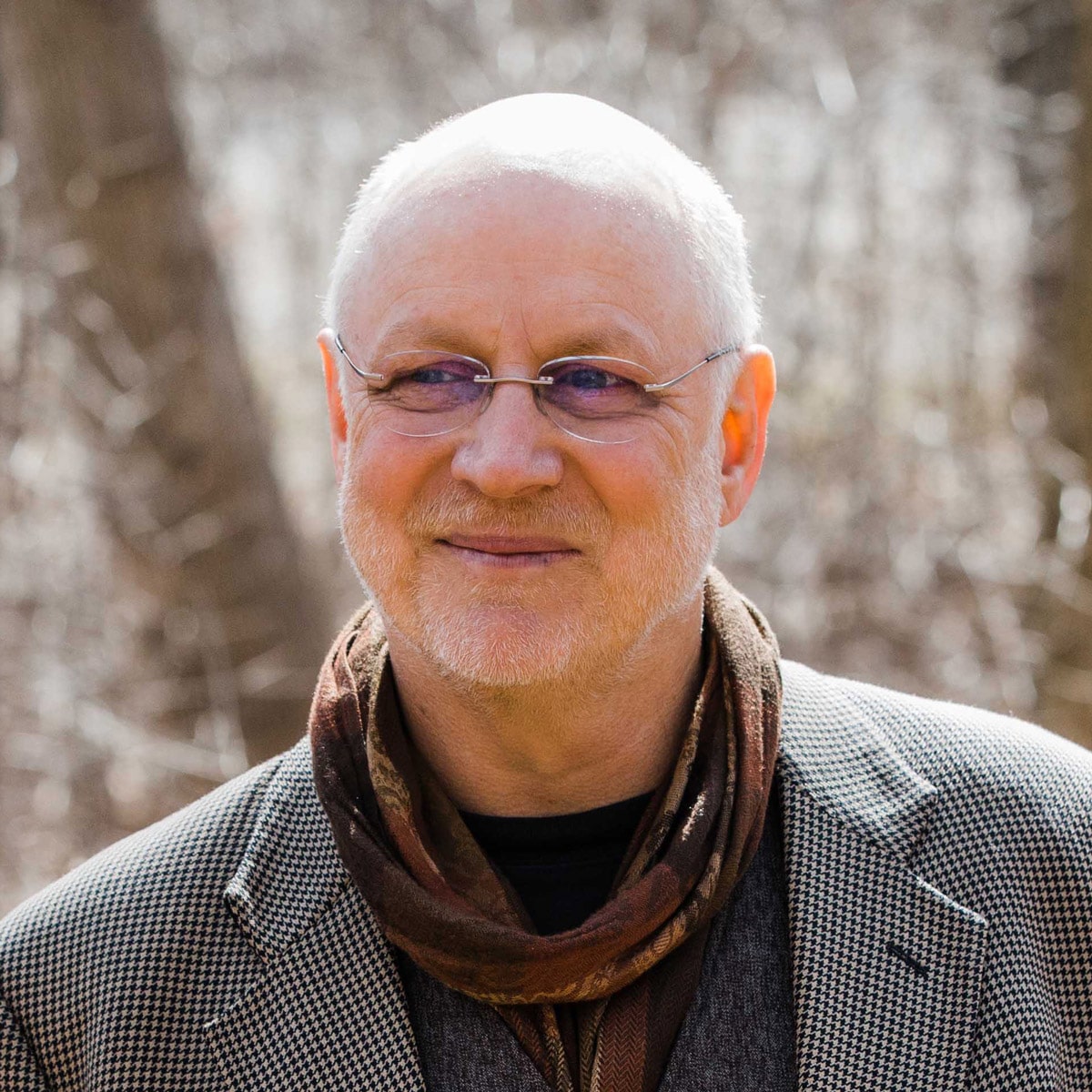 Our Guest Expert:
Kim John Payne
Parenting During COVID:
Creating Calm & Security
Many of us have been fielding an unprecedented number of calls, emails and posts from parents looking for support in how to handle the current pandemic situation with their children and teens.
We'll explore effective ways to help you respond to rising anxieties and tensions with five practical and doable strategies that shift conflicting dynamics and help both parents and children stay centered.
Kim John Payne, M.Ed, is the best-selling author of Simplicity Parenting, The Soul of Discipline, Beyond Winning, and Being At Your Best When Your Kids Are At Their Worst. He is also the Founding Director of the Simplicity Parenting Institute and the Center for Social Sustainability. Together with his team, he has trained over 1000 Simplicity Parenting Coaches and Group Leaders around the world.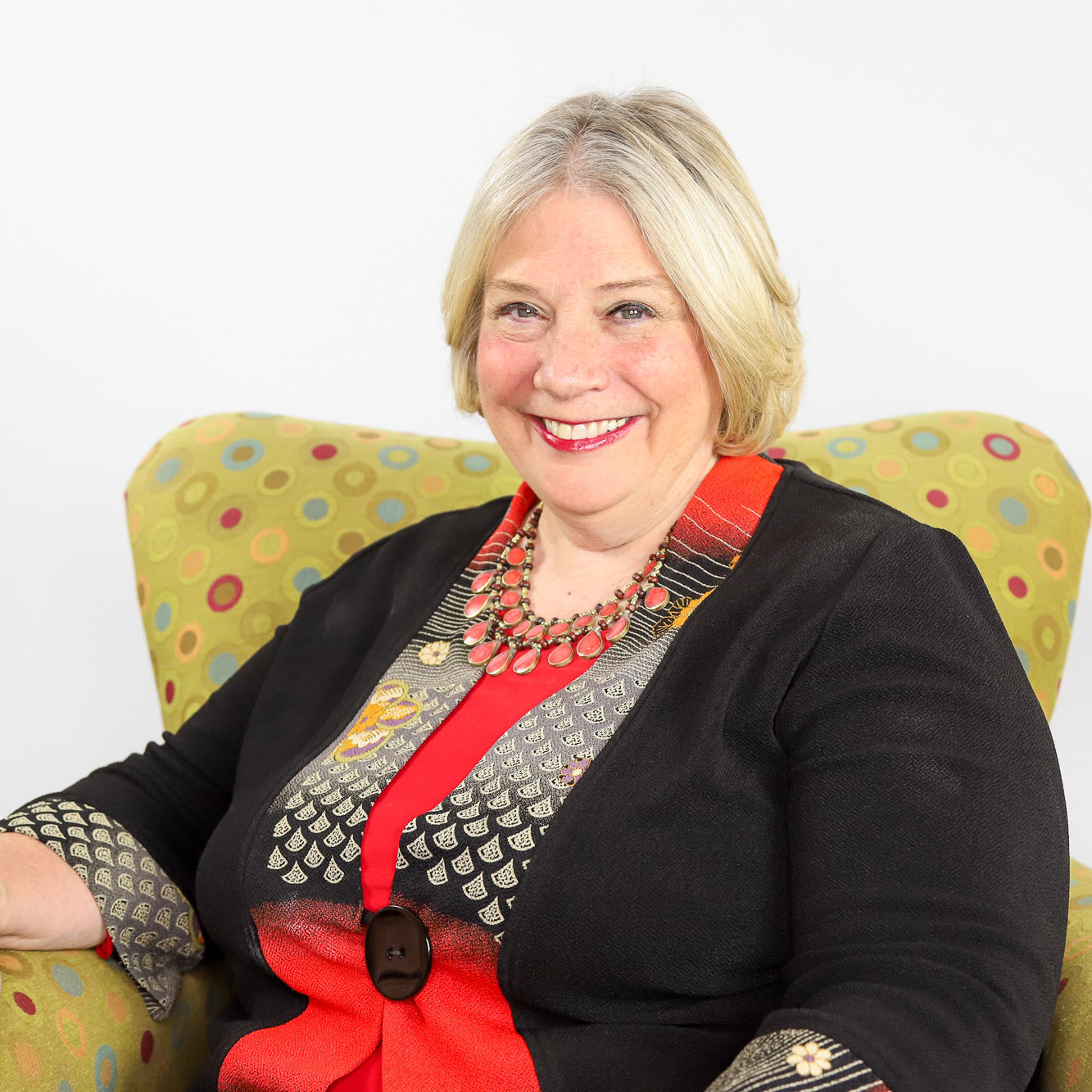 Attachment Styles in Crisis
Boundary Rupture & Repair
When verbal, physical, directional or energetic boundaries are disturbed, a rupture in the therapeutic relationship can occur. Learn how to resolve and repair boundary issues to create safety and strengthen resilience.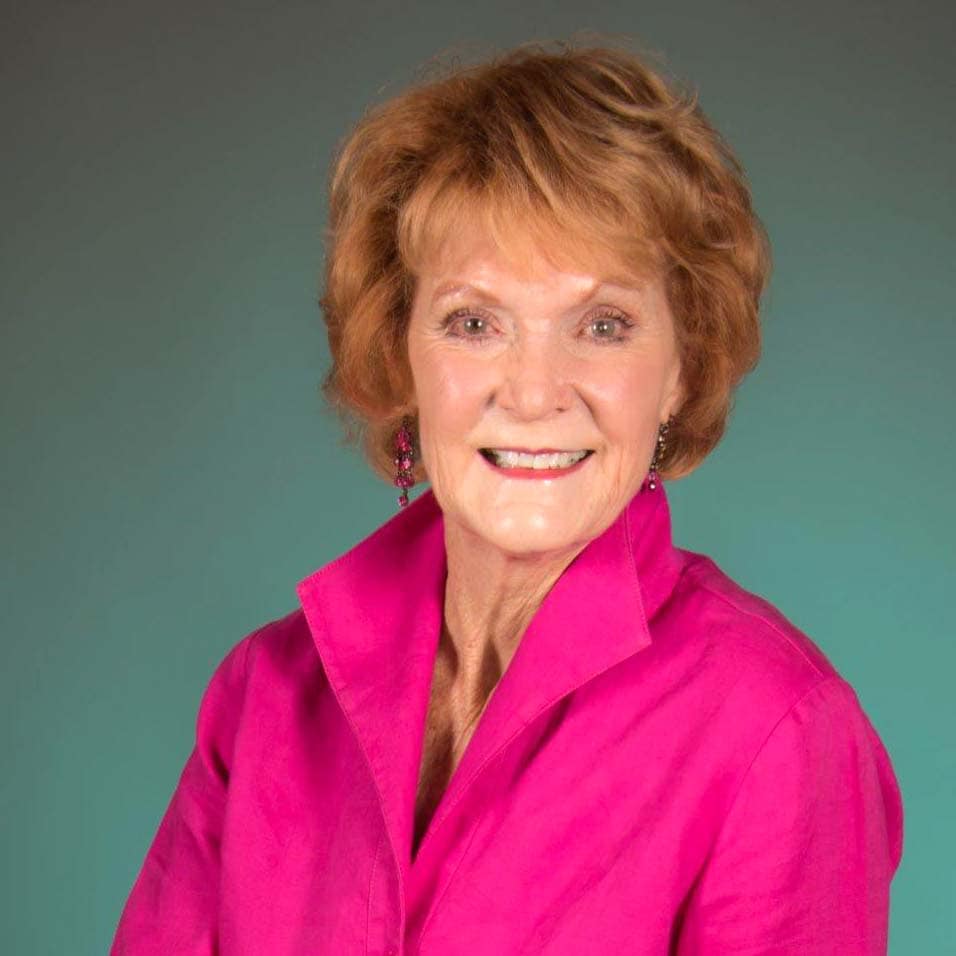 Our Guest Expert:
Dr. Pat Love
Most of us will not get through our lives without experiencing some level of adversity, loss, and grief. But now, during this global outbreak, we're seeing unprecedented suffering. Join us as we distinguish between stress and grief responses, discuss misperceptions related to stress, and the disparity of economic stressors. We'll also delve into ways we can normalize various grief responses, utilize coping strategies to manage difficult experiences – and find hope for healing and healthy living.
Pat Love, Ed.D., LMFT, has been a clinical practitioner for over 40 years. Her blog posts, YouTube clips, books, trainings and workshops, and online courses have made her a popular, go-to relationship consultant. She's also a distinguished professor, licensed marriage and family therapist, and long-standing clinical member (and approved supervisor) in AAMFT. She was the first Master Trainer in Imago Relationships International – and is now Faculty Emeritus. Dr. Love also co-founded the Austin Family Institute, providing therapy, consultation, supervision, training, and public education. Her work has been featured on television; she is the author/co-author of eight books and four workbooks.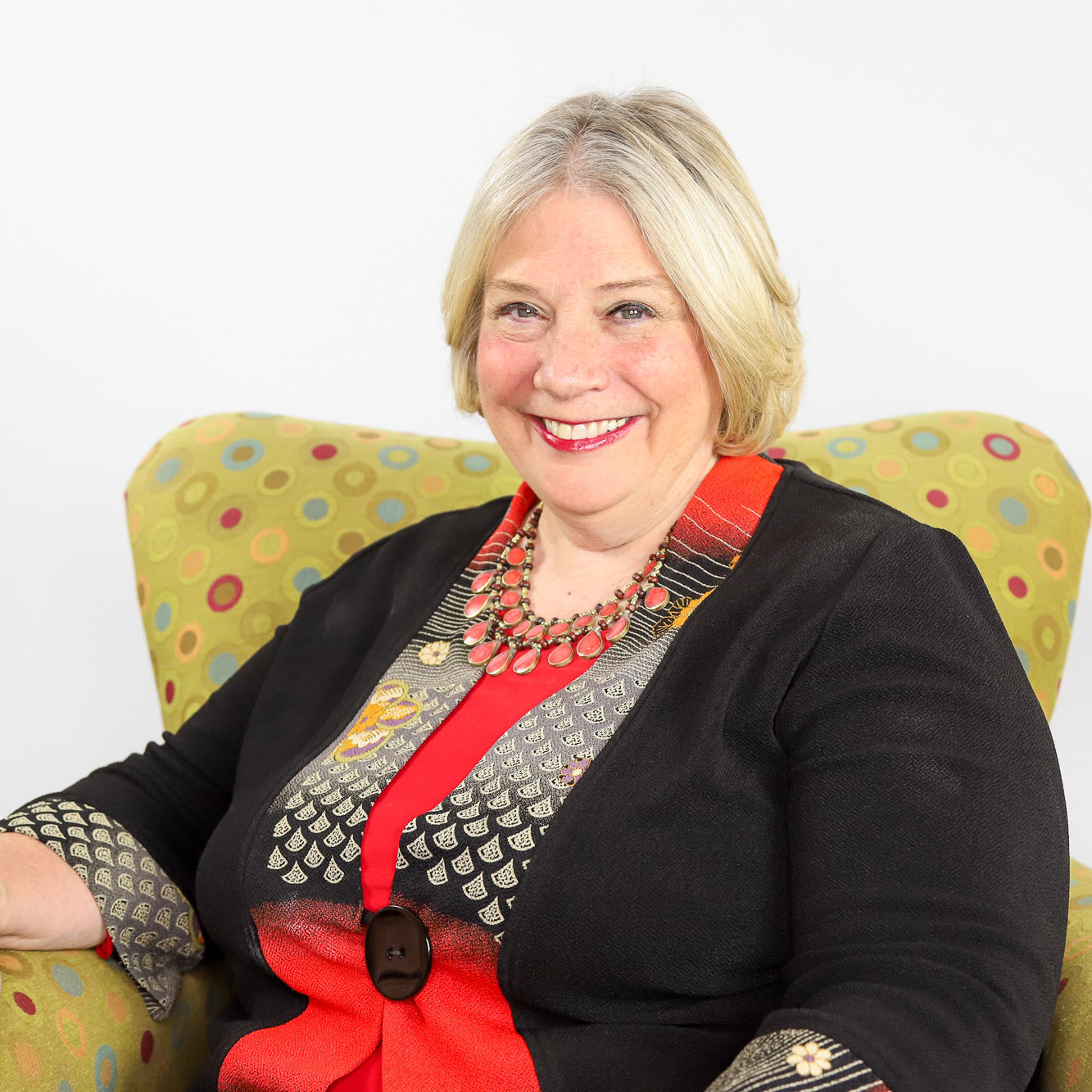 Boundary Rupture and Repair
Mitigating Post-Pandemic Trauma
What will mental health look like after COVID-19? We'll explore how to recognize post-traumatic symptoms and demonstrate various tools and exercises to contend preemptively with post-pandemic mental health consequences.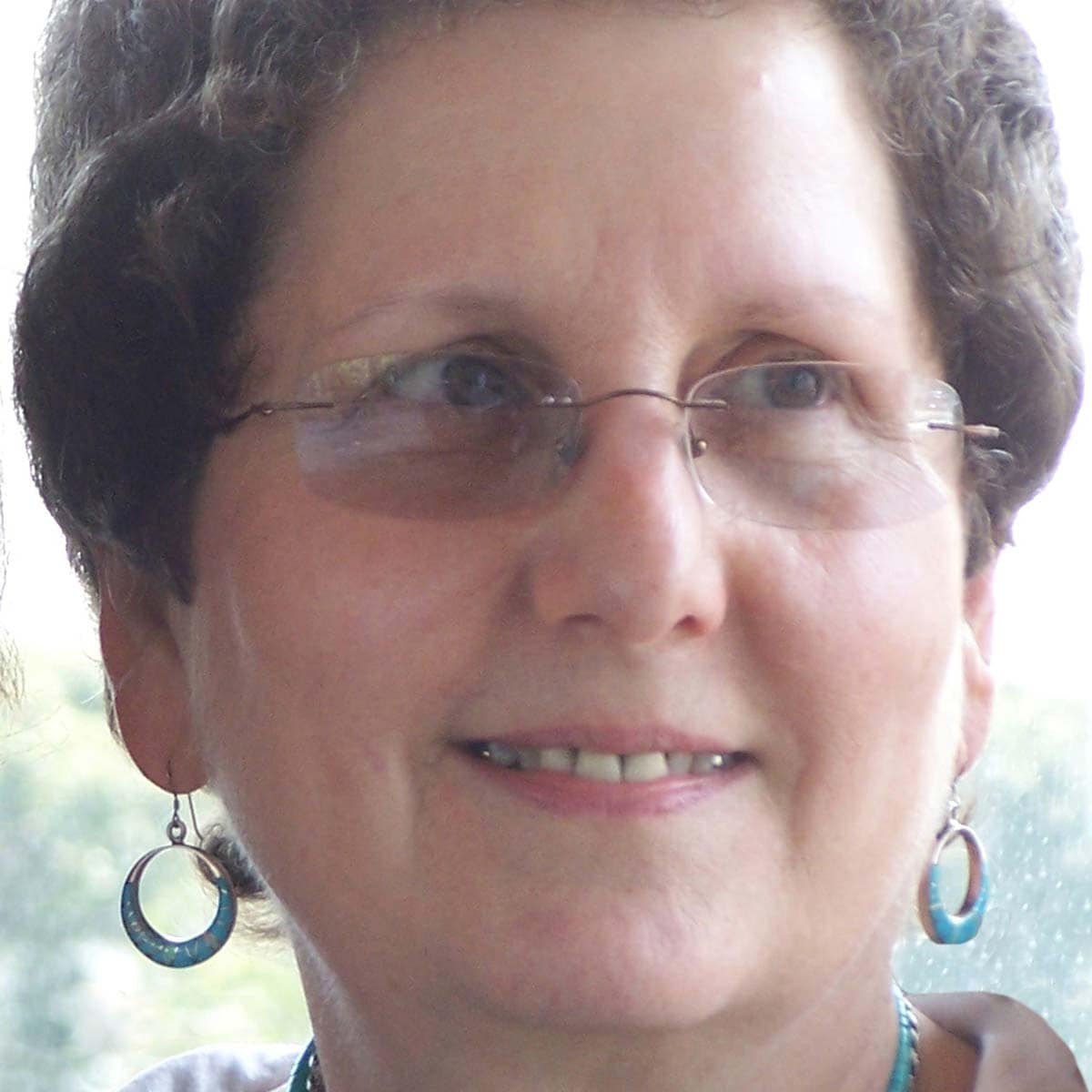 Our Guest Expert:
Babette Rothschild
Balancing Self Care with Client Care
Therapist burnout has been a pressing issue before the current pandemic ever hit. Now more than ever before, we're being challenged to maintain our own mental health and overall well-being, while we're also trying to lead our clients to more effective outcomes.
How do we develop new skills and resources to help us cope in this unusually stressful time? In this vital session, we offer strategies to help you establish more control when the world outside is chaotic so that you can avoid compassion fatigue and vicarious trauma – and honor your need for self-compassion and stabilization.
Babette Rothschild, MSW, has been a practitioner since 1976 and a teacher and trainer since 1992. She is the author of six books (translated into more than a dozen languages), including The Body Remembers, VOLUME 1: The Psychophysiology of Trauma and Trauma Treatment, and the follow-up, The Body Remembers, VOLUME 2: Revolutionizing Trauma Treatment. She is also the Series Editor of the WW Norton 8 Keys to Mental Health Series (12 titles and growing). She resides in LA, where she continues to lecture, train, and supervise professional psychotherapists worldwide.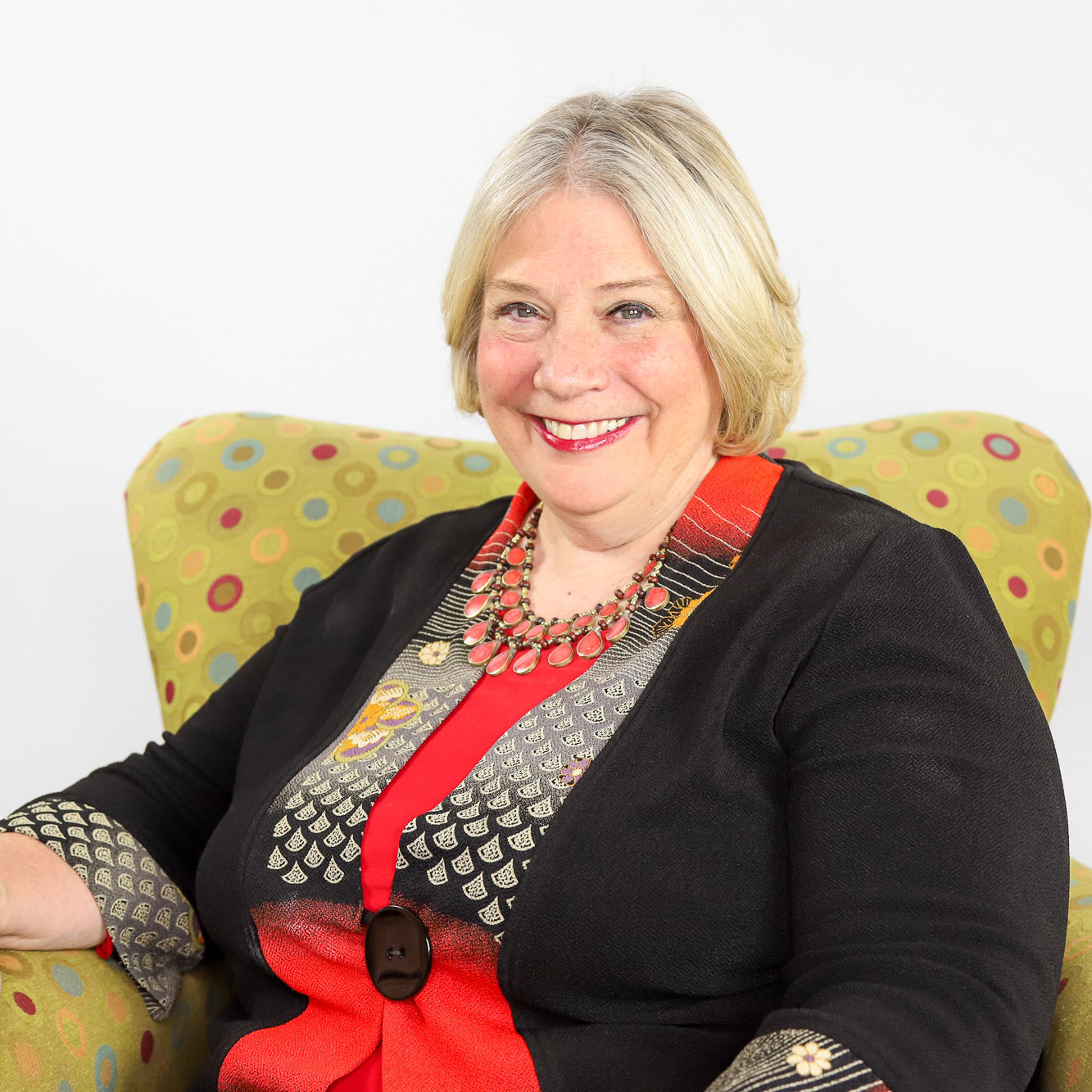 Mitigating Post Pandemic Trauma
Perspectives on Grief:
Serving Diverse Communities
During this pandemic, existing social inequities have further marginalized many communities. We'll work to better understand diversity issues and cultural perspectives and demonstrate how to support grief and loss.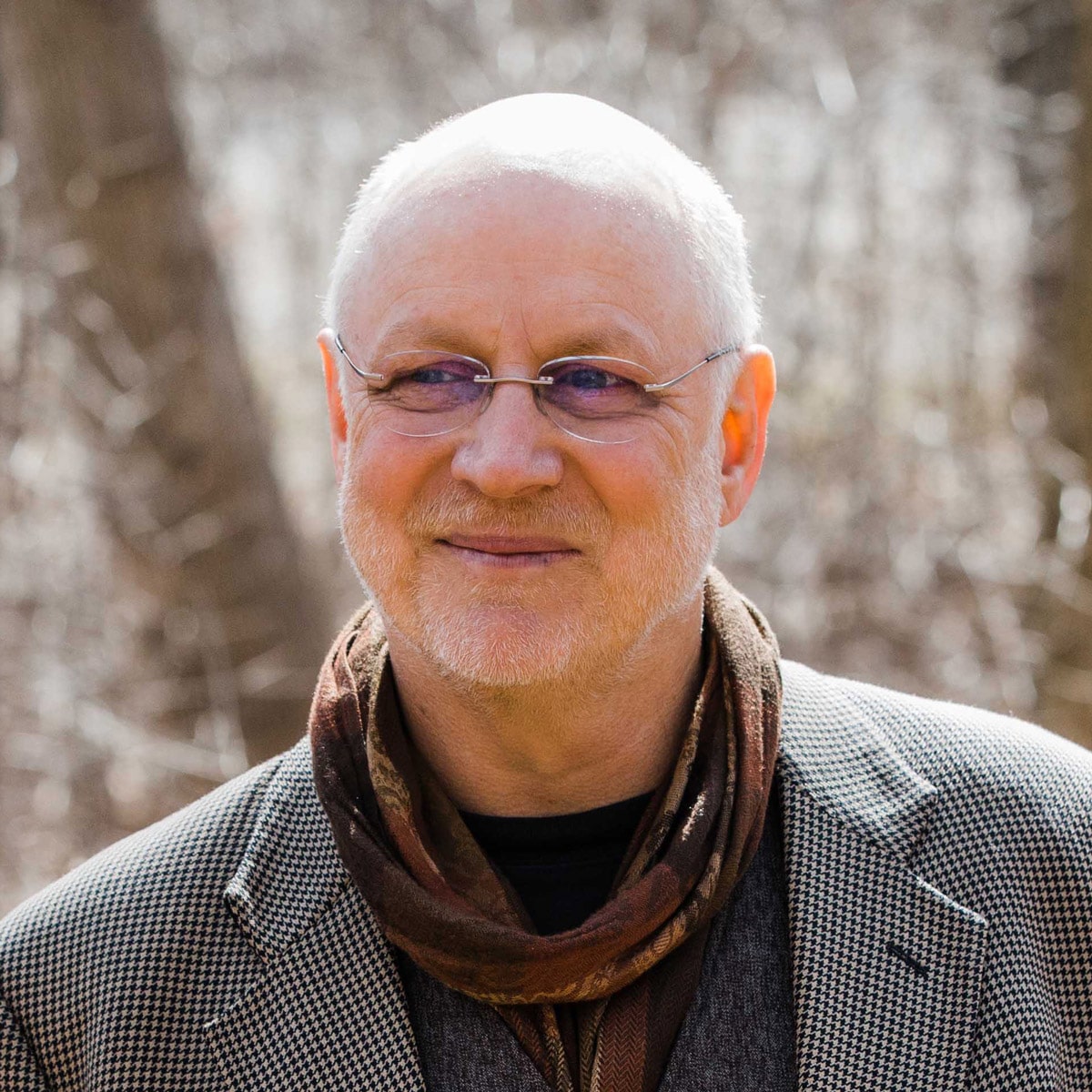 Our Guest Expert:
Kim John Payne
Being Your Best When It Matters Most
With schools shut down and many parents juggling full-time work and online education, life at home during a pandemic can be disorienting. But when kids act out – and they're at their worst – how can you get out of a toxic reaction loop and realize self-compassion to practice more effective emotional self-regulation? Kim John Payne leads us through a powerful Compassionate Response Practice that supports parents' emotional self-regulation and builds therapists' co-regulation capacities.
Kim John Payne, M.Ed, is the best-selling author of Simplicity Parenting, The Soul of Discipline, Beyond Winning, and Being At Your Best When Your Kids Are At Their Worst. He is also the Founding Director of the Simplicity Parenting Institute and the Center for Social Sustainability. Together with his team, he has trained over 1000 Simplicity Parenting Coaches and Group Leaders around the world.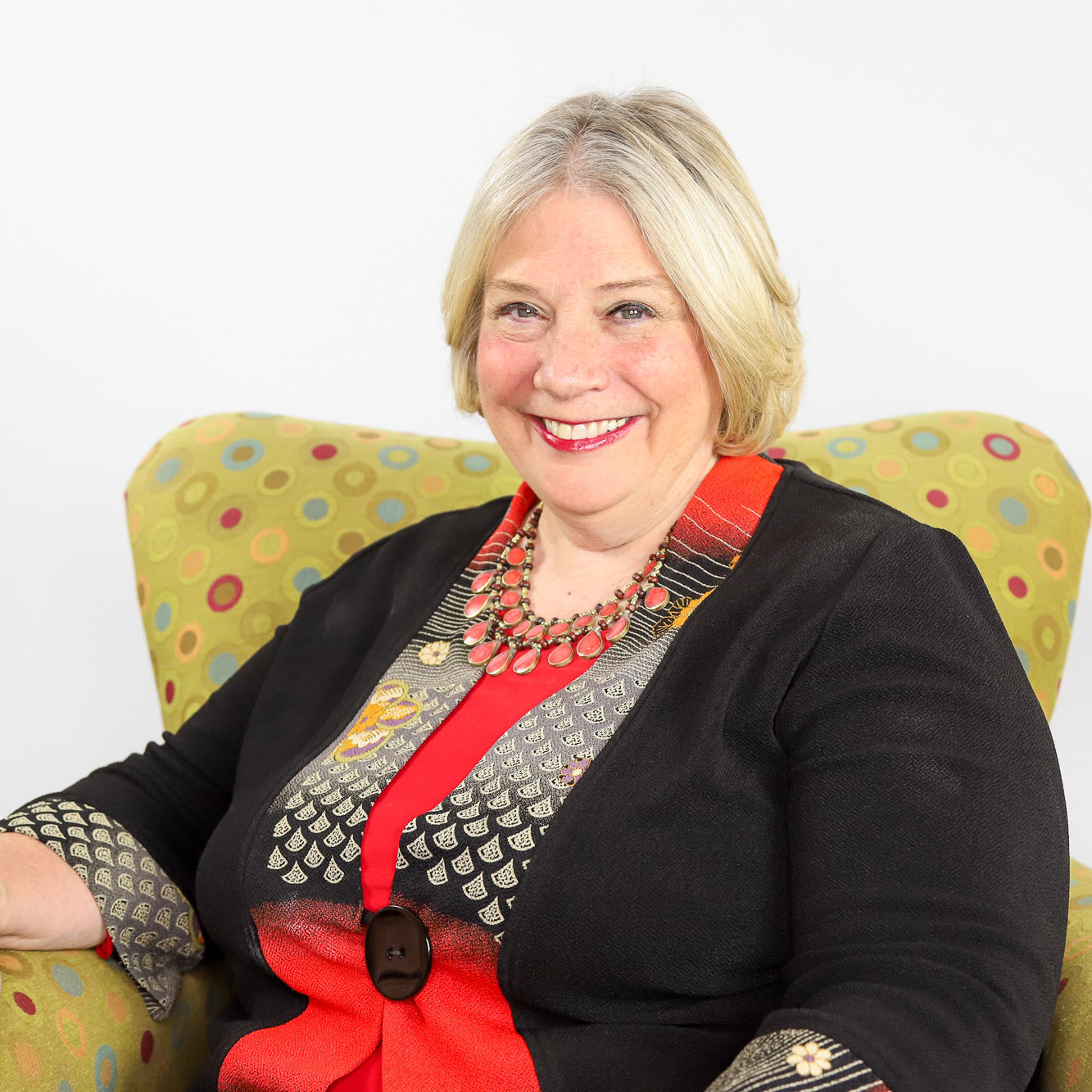 Perspectives on Grief and Loss: Serving Disparate Communities
Relationships, Couples & Crisis
When in crisis, underlying relationship issues often threaten an already-fragile relationship. We'll explore a variety of skills, behaviors, and language to help couples strengthen attachment and deepen connection.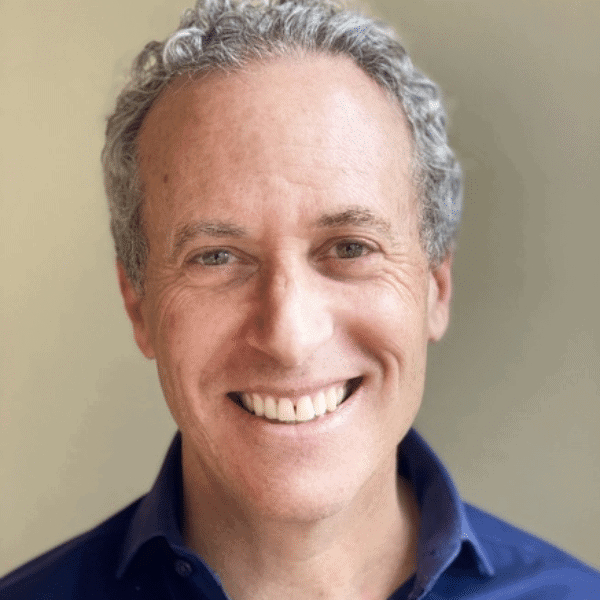 Our Guest Expert:
Jeff Pincus
Finding the Relational Self: Using the Adult Attachment Interview in Couple Therapy
In this compelling two-part training series, we'll share how to use the Adult Attachment Interview (AAI) as a powerful assessment and intervention – to help develop a therapeutic alliance, transform a couple's problematic narrative (about their relationship), and illuminate the development and relational tasks that are the heart of the treatment.
We'll also show you how to make the assessment process therapeutic, with special emphasis on how to affect regulation and unresolved trauma.
Jeff Pincus, MSW, LCSW, is a nationally recognized couple therapist, who, along with his wife and co-trainer, Rachel Cahn, has worked with thousands of couples over the past 25 years, helping them transform their relationships. His work is informed by neuroscience, somatic psychotherapy, modern psychoanalysis, systems thinking, and Tibetan Buddhism.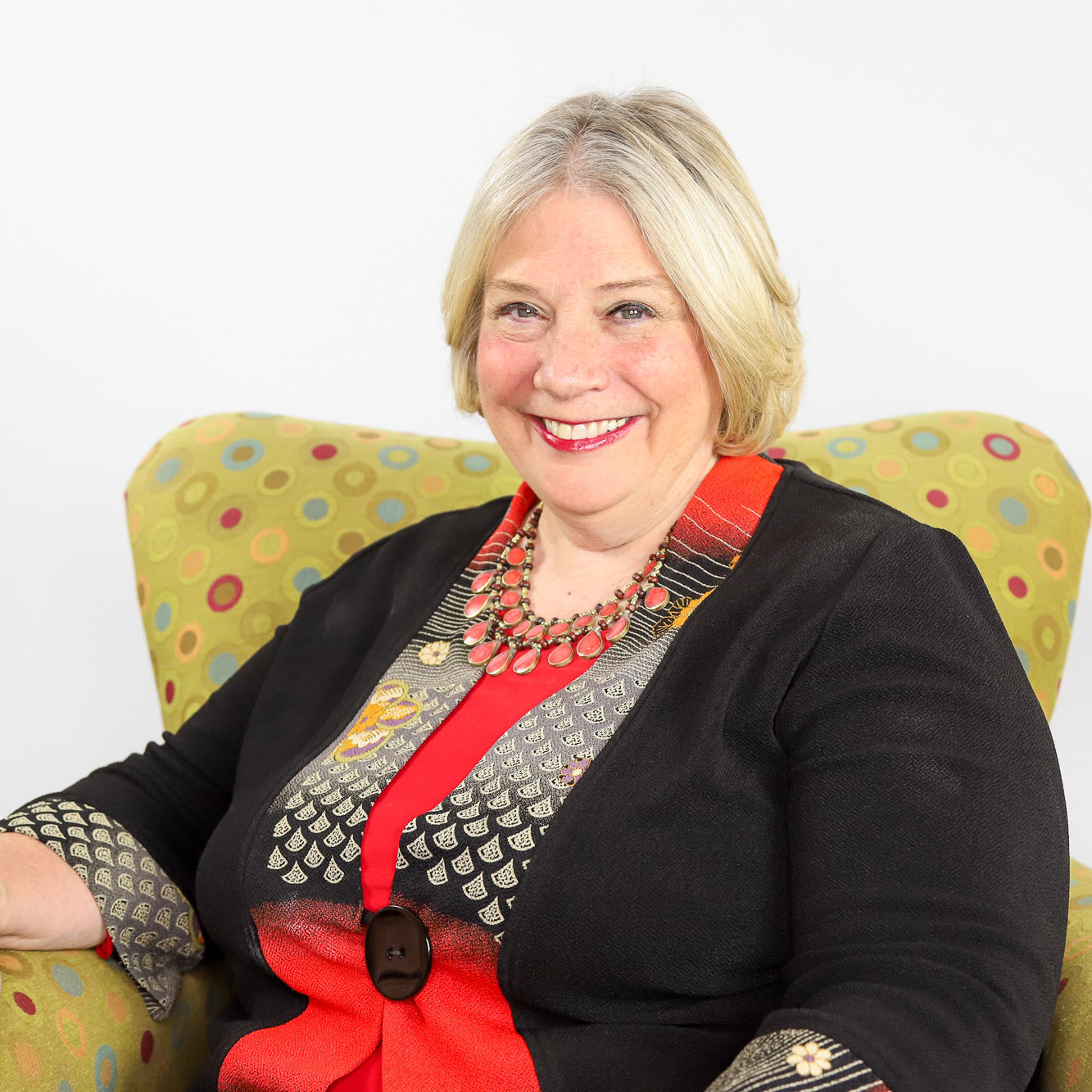 Relationships, Couples and Crisis
Plus, You'll Get the Following Bonuses...
Monthly Client Demos & Experiential Exercises
Review & Implement Practical Interventions
Each month, we share recorded videos (and transcripts) with teaching points of real sessions that demonstrate how to apply various teachings, theories, and exercises into your practice immediately. See how to use specific approaches and interventions to help clients navigate their most challenging times (when they need your clinical support the most).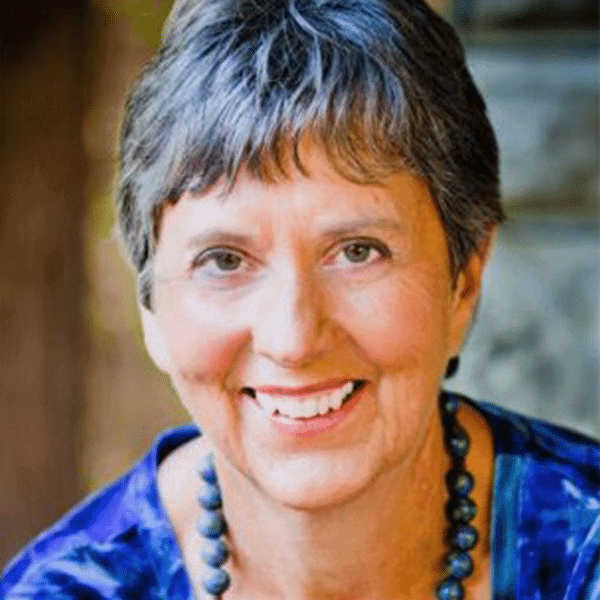 Training Session with Linda Graham
Post-Traumatic Growth & Resiliency
None of us have ever experienced as life-altering an event as our current global crisis. And catastrophic events can shatter our sense of what the rules are and how the world is supposed to work. This training session with Linda Graham (from our 2017 Online Summit) is as relevant and necessary as ever to help us as we inch toward a post-COVID world. Together, we explore the impact of attachment trauma and how to heal, strengthen brain functioning, and recover resilience. Linda also shares the five factors of how to recover from trauma, including tools and techniques that foster post-traumatic growth.
Linda Graham, MFT, is an experienced psychotherapist in the San Francisco Bay Area. She integrates modern neuroscience, mindfulness practices, and relational psychology in her nationwide trainings. She is the author of Bouncing Back: Rewiring Your Brain for Maximum Resilience and Well-Being, winner of the '2013 Books for a Better Life' award and the '2014 Better Books for a Better World' award. She also publishes a monthly e-newsletter, Healing and Awakening into Aliveness and Wholeness, and weekly Resources for Recovering Resilience (for more information, visit www.lindagraham-mft.net).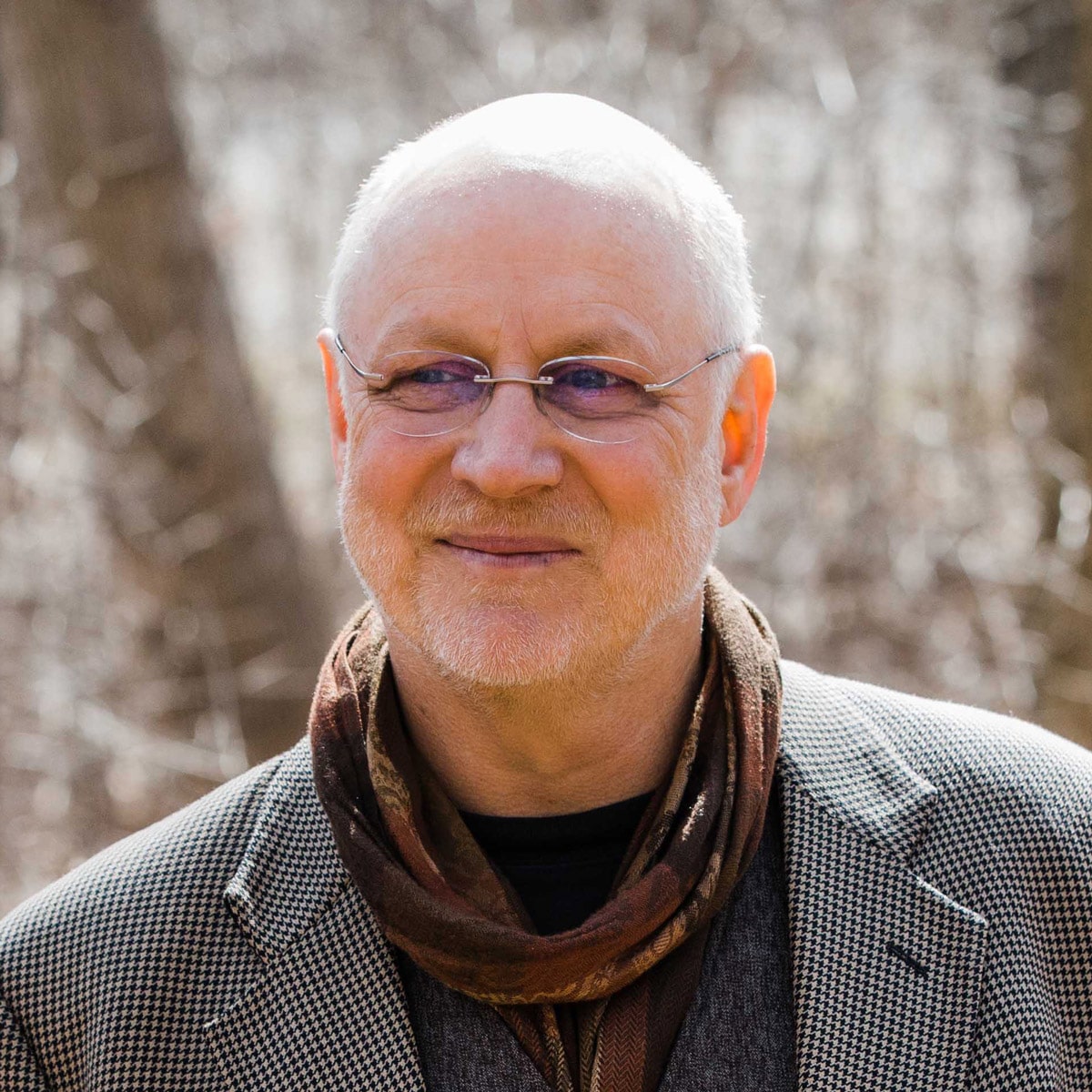 5-Part Workshop Series with Dr. Kim John Payne and Dr. Diane Poole Heller
Parenting in the Digital Age
This pandemic has made parenting even more stressful than it already can be. In this incredibly relevant 5-part Workshop Series, Kim John Payne and Diane Poole Heller 'peel back the curtain' on Secure Parenting in the Digital Age – where we take an in-depth look at how the stresses of modern life are causing trauma in families, and preventing us from connecting to our children. With teachings, videos, exercises, transcripts, and worksheets, this is an incredible resource to support us in our universal quest to connect more deeply, stay connected, and have a more fulfilling and satisfying relationship with our children. You'll get practical advice and small, doable exercises that make a huge difference when it comes to secure attachment and relationships.
Kim John Payne, M.Ed, is the best-selling author of Simplicity Parenting, The Soul of Discipline, Beyond Winning, and Being At Your Best When Your Kids Are At Their Worst. He is also the Founding Director of the Simplicity Parenting Institute and the Center for Social Sustainability. Together with his team, he has trained over 1000 Simplicity Parenting Coaches and Group Leaders around the world.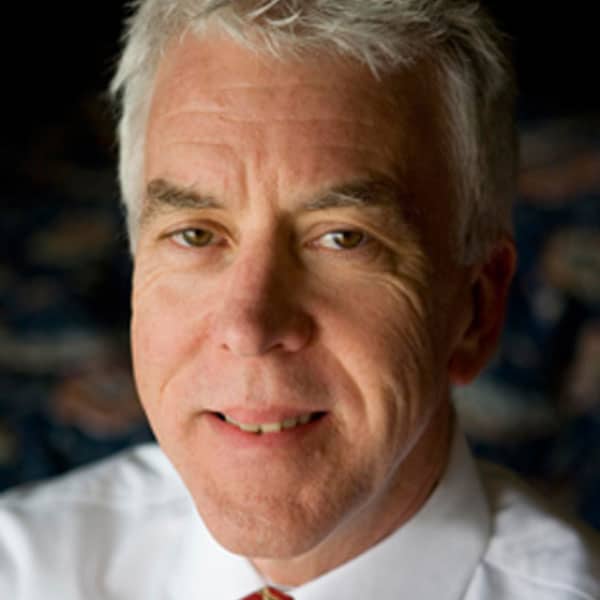 Recorded Training Session with Dr. Reid Wilson
Treatment Strategies for Anxiety Disorders
The current pandemic has caused all of us to be fearful to some extent. But in a post-COVID world, what challenges will many more of us face as a result of this traumatic crisis?
In this information-packed training call, we explore practical strategies you can use to support people when working with anxiety disorders. You'll get powerful strategies and practical, daily skills that help clients with anxiety and OCD shift their understanding, establish new beliefs, detach from worry, and apply new coping skills to emerge stronger than before. Dr. Wilson also shares a powerful client demo where you can see exactly how these skills and strategies can be applied to everyday life.
Reid Wilson, Ph.D., a licensed psychologist, is the author of the newly-released Stopping the Noise in Your Head and the classic self-help book, Don't Panic. He is the co-author of Stop Obsessing!, as well as Anxious Kids, Anxious Parents. He designed American Airlines' first national program for the fearful flier, AAchieving Flight, and currently serves as the expert on anxiety for WebMD's Mental Health Community. He has appeared on The Oprah Winfrey Show, Good Morning America, CNN, The Katie Show, A&E's Hoarders, and MTV's True Live. His free self-help website – www.anxieties.com – serves 1.5 million visitors per year.
Ready to take the next step?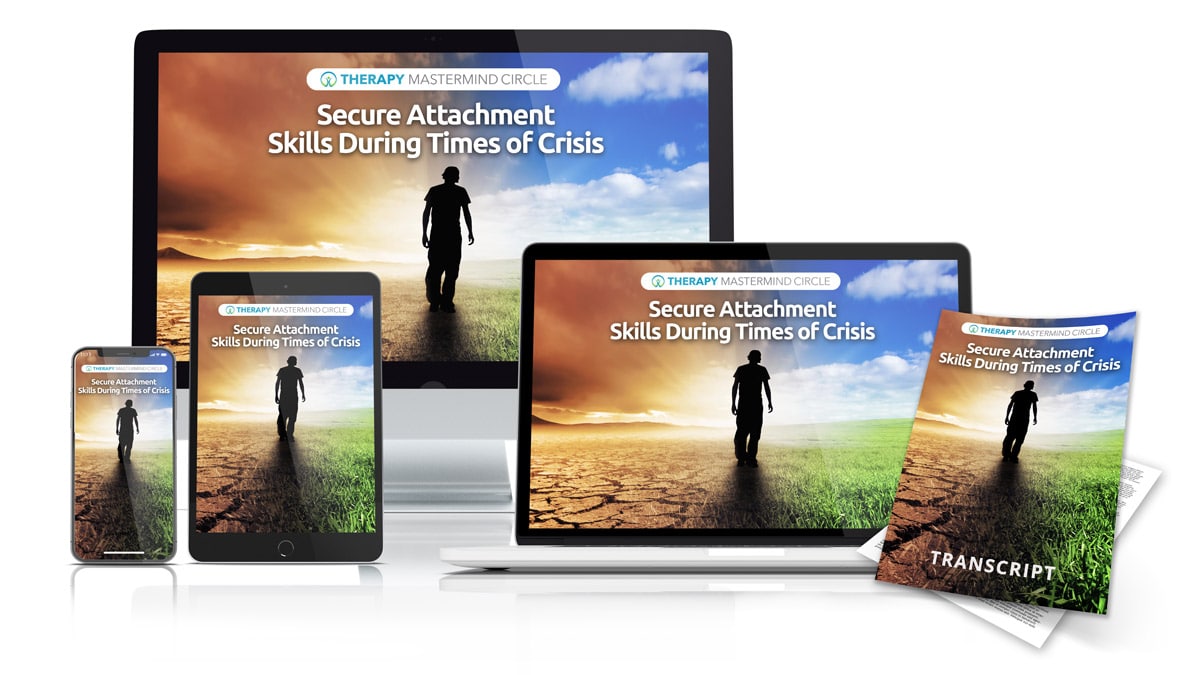 Here's Everything You'll Get Each Month...
Secure Attachment Skills in Times of Crisis
Reduce fear and anxiety, maintain secure attachment and help yourself and others emerge from this pandemic stronger and more resilient.
Total Value: $860 per month
ALL for just
$67 per month!
Our next topic starts on May 26, 2020
Hurry! Enrollment closes May 25, 2020, at 11:59 PST
I so appreciate both the theory and the practice. You demonstrated and taught us so much that will help facilitate repair and re-orientation. I highly respect your work. It obviously reflects years of clinical foundation, experience, and self-healing. The Attachment wounds/repair information is truly the foundation and, as you said, the pay dirt of our work. Having the opportunity to watch you in the demonstrations accompanied by the biofeedback was truly astonishing.
– P. Atkinson LCSW-R, New York
This training helps me frame therapeutic work, not only within an individual but all the way into large systems – the organization. All the world over, we are affected by our abilities and disabilities to connect. This work helps you learn how to heal and re-form connections at any level… within ourselves, our families, even our workplaces, so we can be our best, solo or together.
– L.S. Arroyo, Grande CA

Your Satisfaction is 100% Guaranteed
We're confident this program will help you apply Attachment Theory to your clinical practice in a pragmatic and individualized way.

Try the Therapy Mastermind Program program, 100%, risk-free. If for any reason, you don't feel it meets your needs, please contact our friendly Support Team within 30 days - and we'll happily issue you a refund.
Do I need to be a therapist to be in this program?
No, you do not. While many of the people who join our program are both novice and experienced practitioners, the process and techniques you learn with us can be very helpful to anyone who would like to understand attachment theory more deeply or help support others. We welcome anyone who wants to explore in-depth subject matters on a monthly basis.
Is this theoretical or practical training?
It's both. We've structured this program in such a way so we don't just tell you how to use theoretical concepts – we show you. You'll be able to watch actual client demo videos, expert training calls, and participate in experiential exercises and LIVE Q&A sessions with Diane and leading experts, where they'll answer questions and give you tips on how to apply skills and techniques to your client therapy sessions.
How long can I access the program materials?
As long as you are a member of the Therapy Mastermind Circle, you can access ALL training materials, including videos, transcripts, worksheets, exercises, demos, and BONUSES too.
You can also feel free to print or download material at any time. The only thing you cannot download, are client demos – because we need to honor and respect client confidentiality.
How much time should I spend on each topic every week?
The time most people spend varies because of individual learning styles and preferences. Most of our students tell us they spend an average of 2-3 hours per topic per week outside of our 1-hour LIVE Q&A sessions.
We also encourage everyone to work at your own pace – and at the very least, join us for the interactive sessions and demos, so we can answer your questions live.
How many CE credits can I earn for this specific topic?
If you're a licensed professional counselor, marriage and family therapist, or nurse – you can earn up to 30 CE credits at the end of every 6-month topic. Please note, there is a one-time fee of $69.
A Certificate of Completion is also available to all participants at the end of the course (upon request) at no additional charge.
What if I can't show up live for all the training calls?
I would love to have you join each session live, but if you are unable to do so, all our sessions and training calls (including the Q&A) are recorded, so you can still receive all the information and coaching you need.
Additionally, the program topic materials are yours to download and keep in your professional reference library. The only thing you cannot download, are client demos – because we need to honor and respect client confidentiality.
I'm also here to support you in our private Facebook Group. It's a great place to ask questions, share insights, and get support from me and your colleagues.
Develop practical skills and interventions you need to help clients grow and thrive
Reserve your seat TODAY for
$67 per month!
Join today & get immediate access!

SETI is a co-sponsor of this program