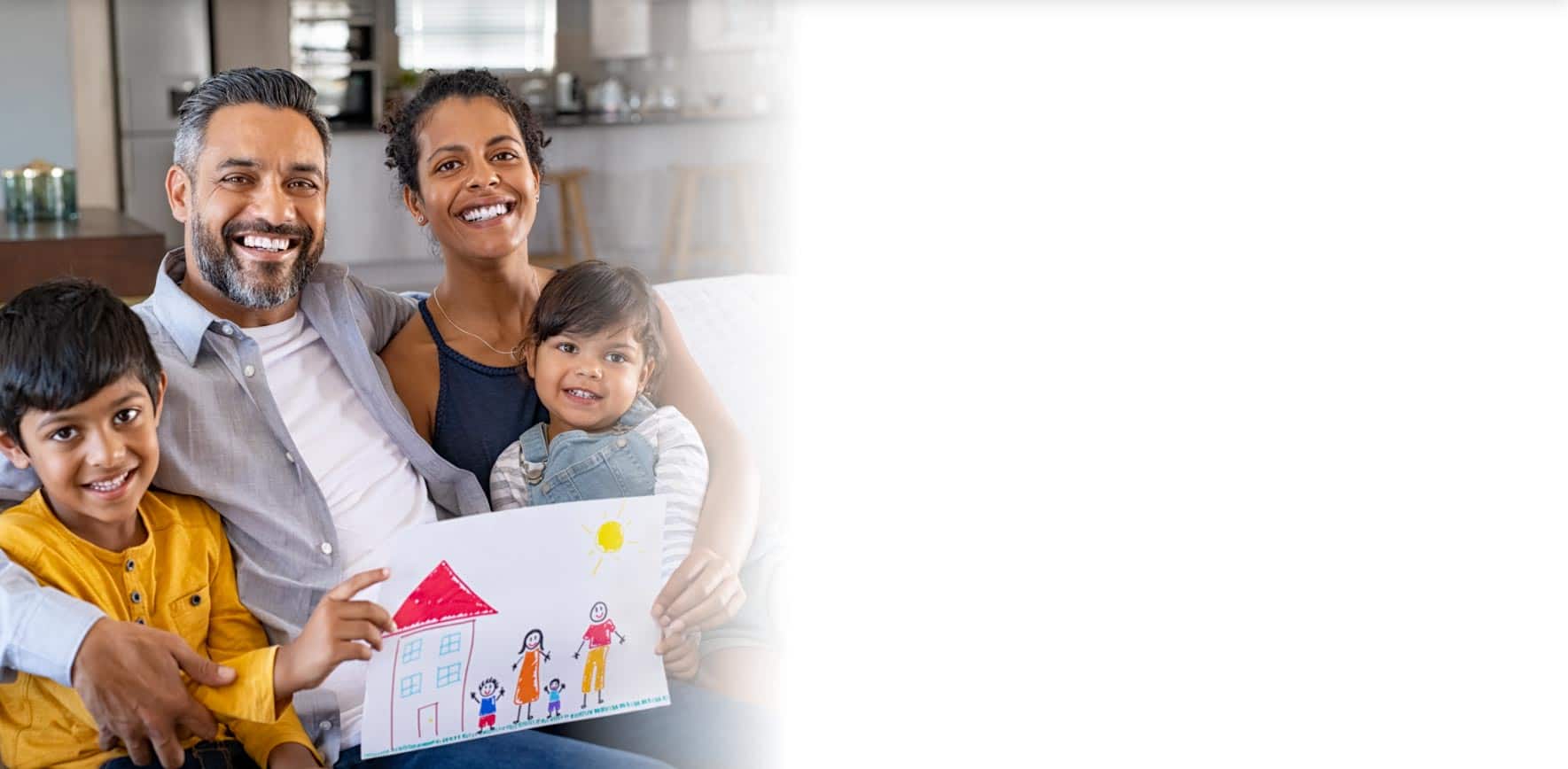 A monthly online educational program exploring an experiential, whole-family approach, so you can heal childhood trauma, restore secure attachment and help turn tragedy into triumph.
Registration closes May 17, 2021 at 11:59 pm PT

Attachment & Trauma-Informed Therapy for Children, Adults, Couples and Families
HEALING TRAUMATIZED FAMILIES
Join Dr. Terry Levy and Dr. Diane Poole Heller for…
NEW TRAINING NOW OPEN FOR A LIMITED TIME
JOIN NOW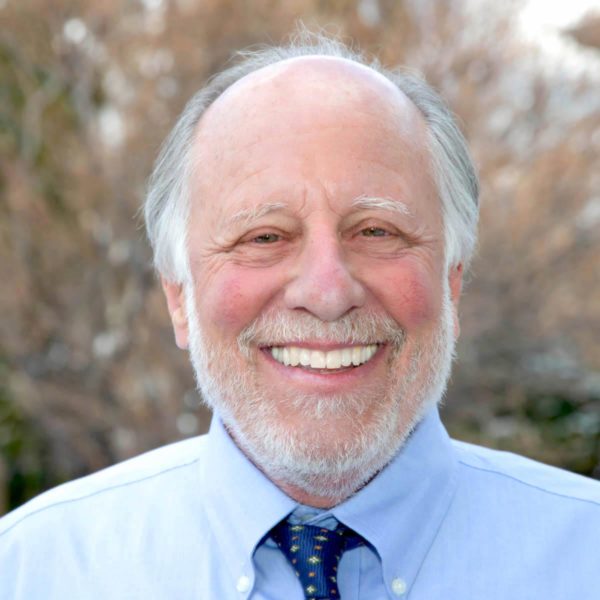 "If you're building a house, you better have a solid foundation. This is the foundation of life."
Dr. Terry Levy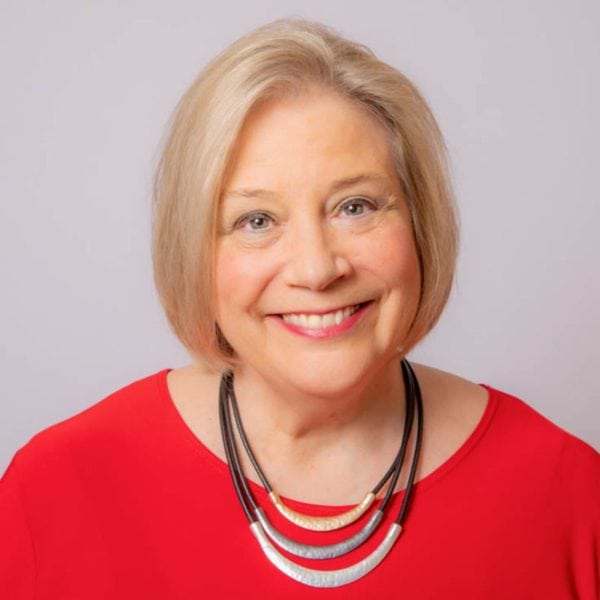 "If we wanted to change the world, the fastest way to change it would be to heal attachment."
Dr. Diane Poole Heller
Have you ever found yourself face-to-face with a child in crisis… and you don't know how to help?
When it comes to children, therapy is far too frequently seen as a last resort instead of an early intervention.
By the time a child ends up in your office, things have likely escalated to a breaking point. They may be getting into fights, running away or openly defying their parents.
Or maybe they've directed their distress inward, becoming emotionally distant and suicidal.
As a result, their relationships with parents and siblings get strained, amplifying feelings of being unloved and alone. But the conflict rarely stops there.
Instead, it seeps into the entire family, dissolving the loving bonds that once held them together. And chances are, the child sitting across from you has heard that it's all their fault.
Is it any wonder, then, that they may not want anything to do with therapy? No one likes to feel like they're the problem, especially not kids.
You know that a "problem child" is really a hurting child… but where do you go from there?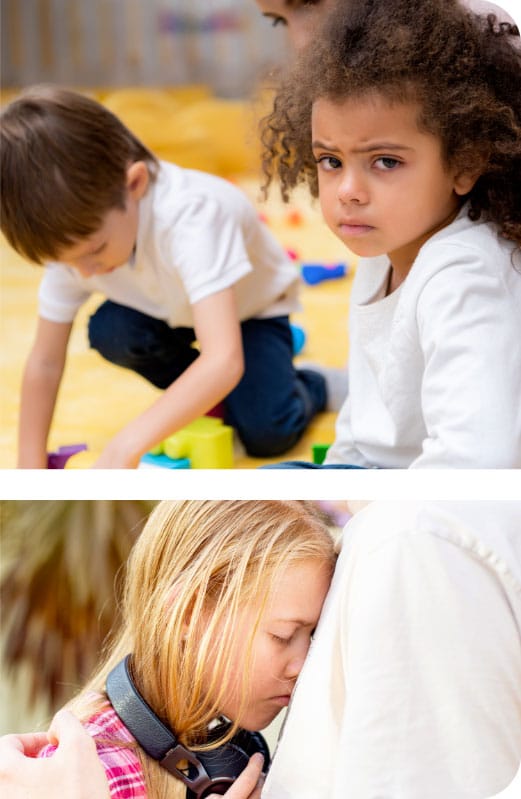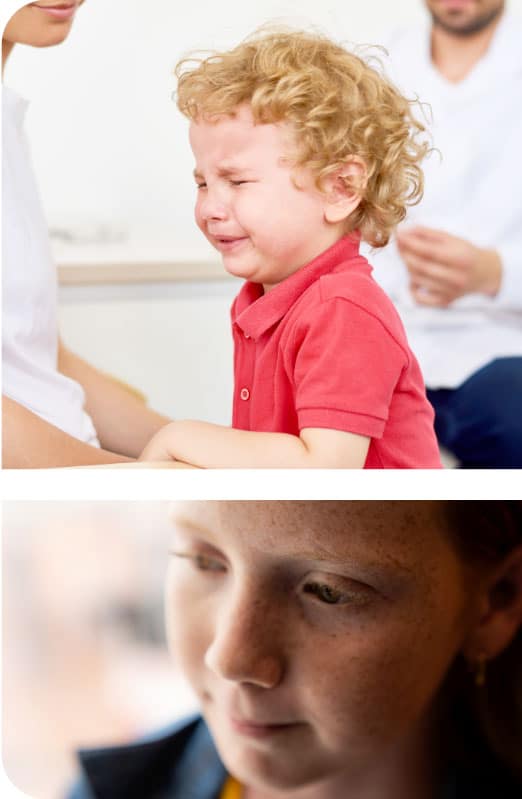 A child's trauma and attachment injuries don't occur in a vacuum… so they can't be healed in one. Trauma happens within relationships.
And usually, children are in relationships with adults who carry their own traumas, attachment injuries and counterproductive behaviors.
Their unresolved pain may be complicating and undermining their efforts to help their child.
More often than not, even the best-intentioned parents don't see their role in the dynamic.
So the family continues in a vicious circle of conflict and trauma, and the child's developing brain begins to change, setting them up for a lifetime of challenges with relationships, authority and societal expectations.
But there is hope…
It's possible to end the turmoil and lead families to emotional healing and reconciliation.
We are all born with an innate desire to love and be loved, and we can learn to create the safety and security that allows us to connect.
With the right tools and strategies, we can help families improve communication and problem-solving, enhance their connection with one another and give our children a brighter future.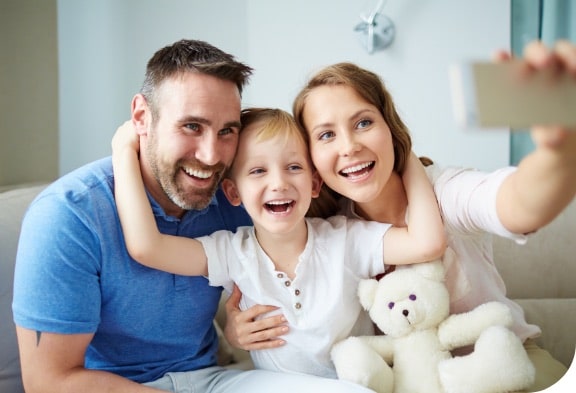 To heal our children and families, we must…
"What a gift this knowledge has been to me and my clients. With new interventions, knowledge and skills, we've been able to make significant progress more quickly. And as the family and I continue to enhance, deepen and practice our skills, we've learned to lean on each other with love and trust.
And that is the miracle of this therapy."
-Bonnie Mierav LCSW, Director of Social Services, Adoption Links Worldwide
Here's What We'll Cover in the Next 6 Months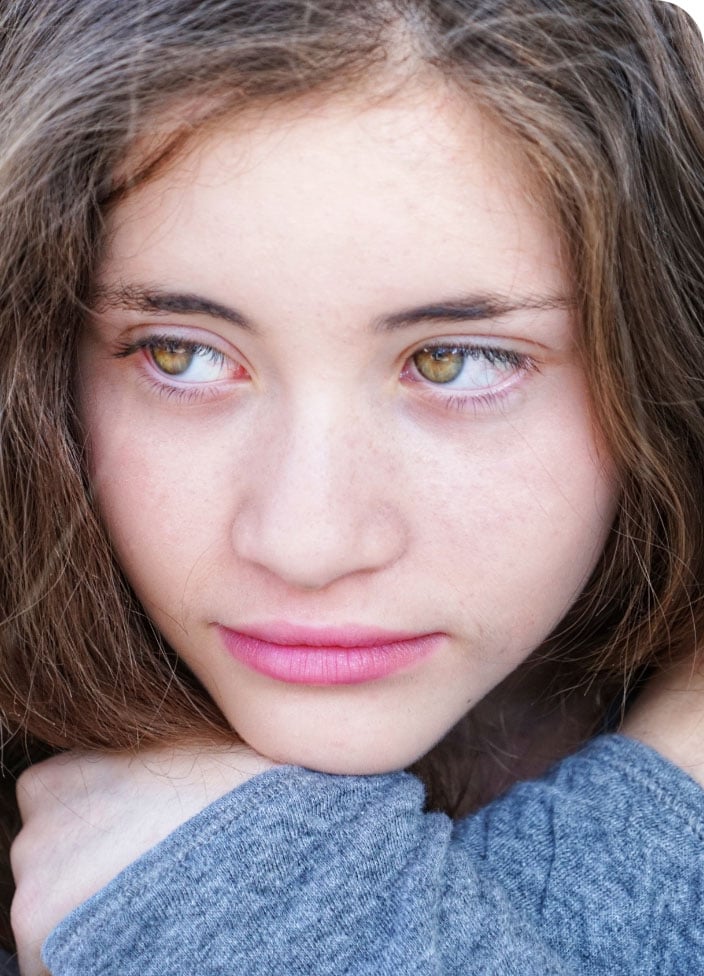 MODULE 1: May 18, 2021 @ 11:00 am MT
Attachment, Trauma & Family Systems Therapy
Allison experienced severe neglect and failure to thrive during her infancy in a Russian orphanage until she was adopted at 27 months old. Her adoptive parents brought her in for therapy when she was 11 years old to address lying, stealing, violence, suicidal ideation—as well as threats, rage and defiance.
Therapy focused on healing early developmental trauma, teaching therapeutic parenting, repairing the parents' marriage, and creating family safety, security and emotional closeness.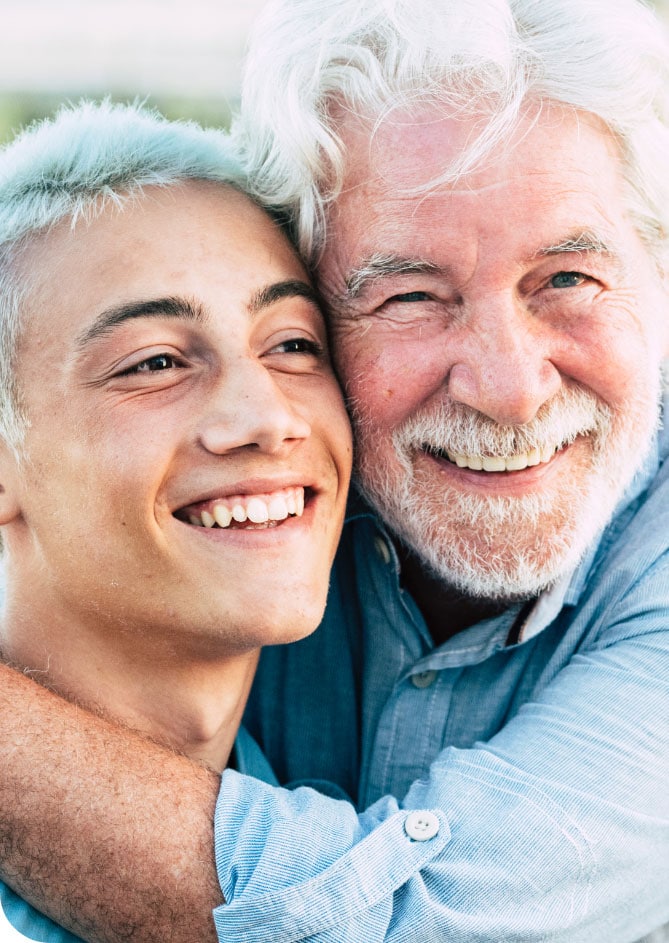 MODULE #2: June 15, 2021 @ 11:00 am MT
Experiential Interventions
Niko had a history of emotional, physical and sexual abuse. As the target of his mother's Munchausen by Proxy—by age 15, Niko exhibited symptoms of severe depression, anxiety, social isolation and suicidal ideation, including suicidal attempts.
He refused to go to school, suffered from severe nightmares, sleep deprivation and emotional numbness. He eventually came to therapy with his father and stepmother.
Our therapy focused on dealing with resistance, forming therapeutic rapport, working through trauma, facilitating parent-child communication and healing the father-child relationship.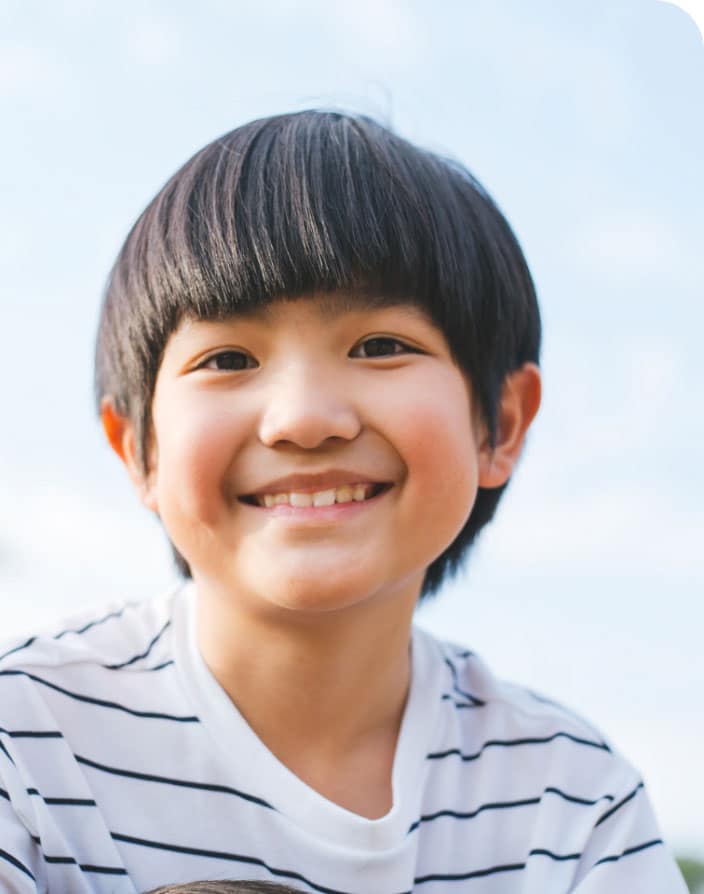 MODULE #3: July 13, 2021 @ 11:00 am MT
Connor was adopted at 7 months from a Vietnamese orphanage. Born 6 weeks premature, he was abandoned by his birth mother and spent 3 months in the hospital for chronic lung disease and pneumonia.
At age 7, he began therapy with his adoptive parents. His father was angry and abusive; his mother was depressed and had PTSD due to sexual abuse as a child. Connor's symptoms included aggression, rage, defiance and inability to bond with his parents.
Therapy focused on teaching therapeutic parenting and healing Connor's early developmental trauma.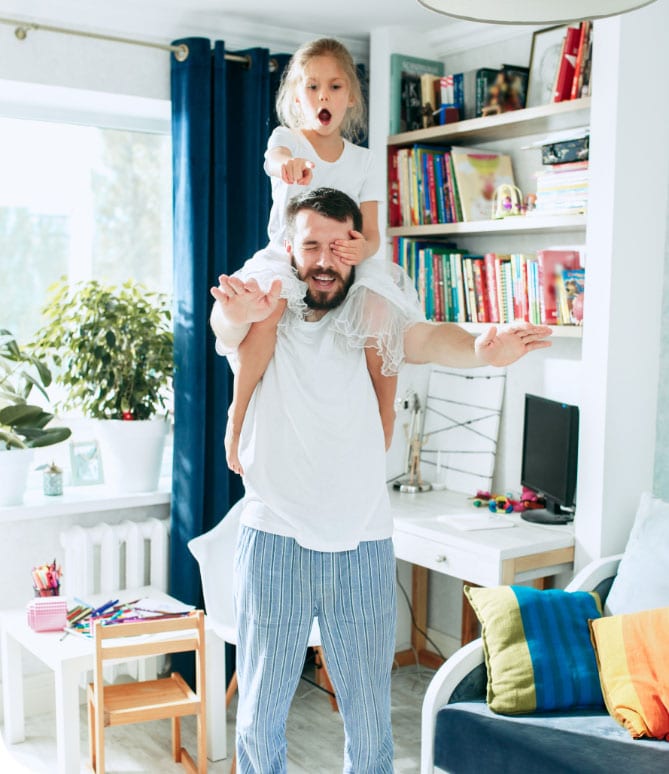 MODULE #4: August 17, 2021 @ 11:00 am MT
Attachment Communication Training
Laura was raised in an intellectual, non-emotional family, in which she learned avoidant attachment patterns. Laura's partner, Jason—a victim of abuse and neglect—developed an anxious attachment style.
Through Attachment Communication Training (ACT), they both learned how to communicate more constructively with each other's attachment style, which improved their relationship dynamic and allowed them to become a unified, co-parenting team for their child.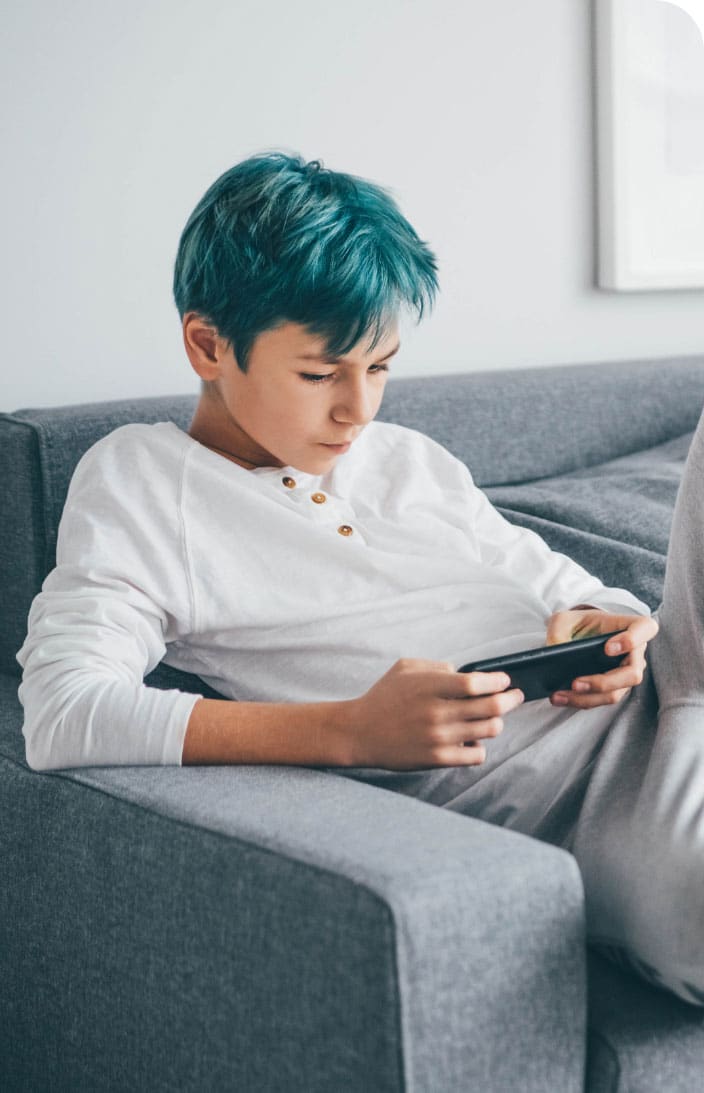 MODULE #5: September 14, 2021 @ 11:00 am MT
Corrective Attachment Therapy and Parenting
Barry's birth mother was a 15-year old Latina girl, shamed and rejected by her family for getting pregnant.
Subsequently, Barry was adopted by an older, childless white couple—who struggled to help him overcome developmental trauma and form an emotional attachment to them.
By age 13, his many symptoms included severe anger, aggression, oppositional and controlling behaviors, school refusal and running away from home.
In this attachment and trauma-based family therapy, we not only focused on helping Barry grieve the loss of his birth mother to heal his emotional attachment wounds, we also worked with the parents to repair their marital relationship and teach therapeutic parenting.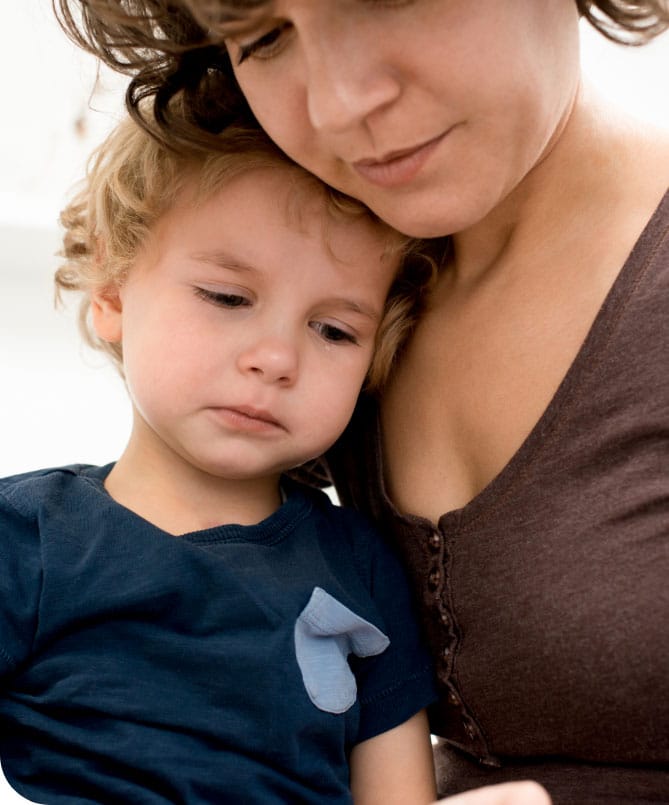 MODULE #6: October 19, 2021 @ 11:00 am MT
Facilitating Parent-Child Attachment
After suffering abuse and neglect, April was adopted from a Siberian orphanage when she was 2.5 months old. By age 7—when she began therapy with her adopted parents—April exhibited impulsivity, aggression, lying, stealing, cruelty to animals, and a lack of remorse and attachment to her parents.
This therapy process focused on helping April and her adoptive family process grief and lower her defense mechanisms, so she could become emotionally vulnerable to improve and strengthen the parent-child bond.
Plus, You'll Get the Following Bonuses…
Ready to Start? Join Today!
Registration closes May 17, 2021 at 11:59 pm PT
ALL FOR JUST


Enrollment in Therapy Mastermind Circle
only opens up twice a year. Sign up to get immediate access.
Our next module begins on May 18, 2021!

A monthly online educational program where we explore complex topics, share expert learning and gain practical skills and interventions to help people grow and thrive.
Explore a variety of deep and complex topics not often covered in traditional training programs
Learn from renowned experts, ready to share years of professional experience
Join an engaged & friendly community that supports you while you support others
Gain new skills and interventions to help people grow & thrive despite their trauma
Discover a consolidated library of tools, training, client case studies, clinical demos & experiential exercises
Stay current with the latest training and you can obtain CE credits every six months (as you complete training topics)
Our next topic series, Healing Traumatized Families, begins on May 18, 2021.
"We are hardwired to connect, and even children who've been really wounded with severe trauma—emotional/physical/sexual abuse, you name it—the attachment is still there. You can restore it."
Here's what you get every month…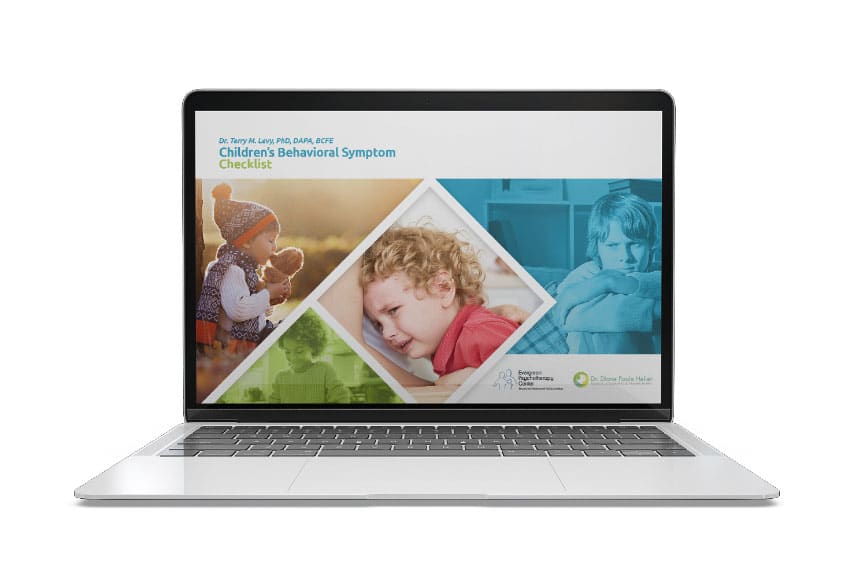 #1: Downloadable Video Training, Audio and Transcripts
Get 24/7/365 access to all the teaching videos. Watch and learn on your time.
You'll also get PDF transcripts and audio files because we know some people prefer not only to watch material, but listen and take notes on written copy.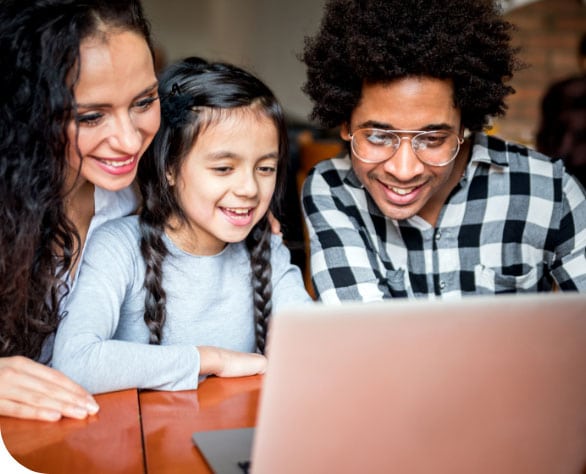 #2: One LIVE Monthly Call: Training + Q&A
Each month, we'll have a training call to review the teachings, learn from real cases and discuss topics comprehensively.
We'll also share experiential exercises so you can see how to apply the work immediately to your practice.
As always, there will be time at the end of the call for your questions.
Can't attend live? Don't worry, there's always a replay.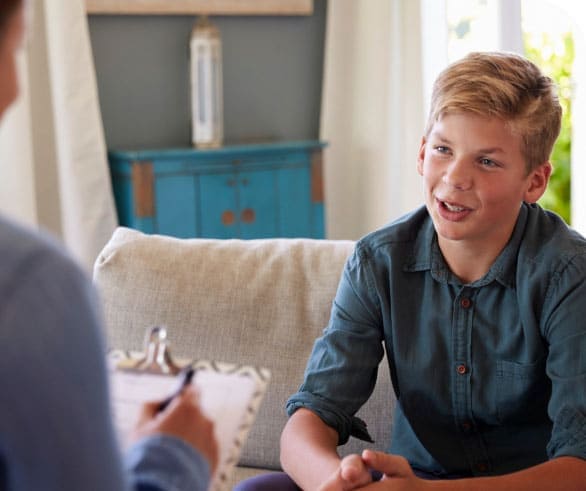 #3: Client Demos + Case Studies with
Dr. Levy
Observe how one of the most respected child and family therapists in the world works with his own clients.
Every month, Dr. Levy will share a 30-minute case study that follows a client through their therapy journey. You'll see their remarkable responses to interventions and witness their progress over time.
We'll go in-depth and discuss the strategies used—you'll also learn how to apply corrective exercises and skills to your own therapeutic sessions.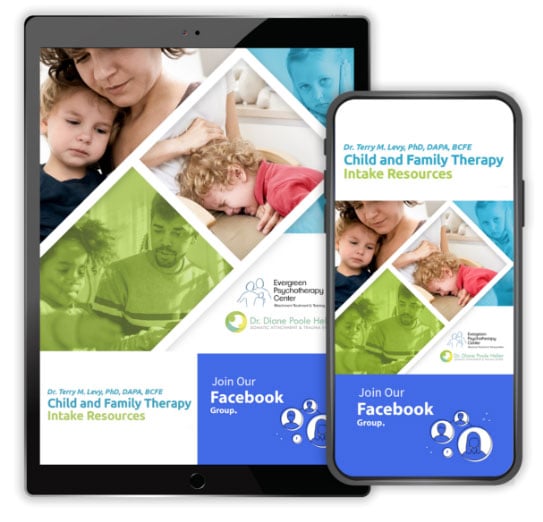 #4: Access to our Private Membership Community & Facebook Group
You'll join a warm, friendly and encouraging online community where we support each other as we learn.
It's also a great place to discuss difficult cases, ask questions and share valuable resources and information.
"All I can say is WOW. I am now breathing deeper than I have in 35 years. I feel so light, as if I'm floating. When I think of the abuse, it's just a momentary flash now. It has no emotional charge.
Thank you so much for changing my life."
Patient of Terry Levy & Evergreen Psychotherapy Center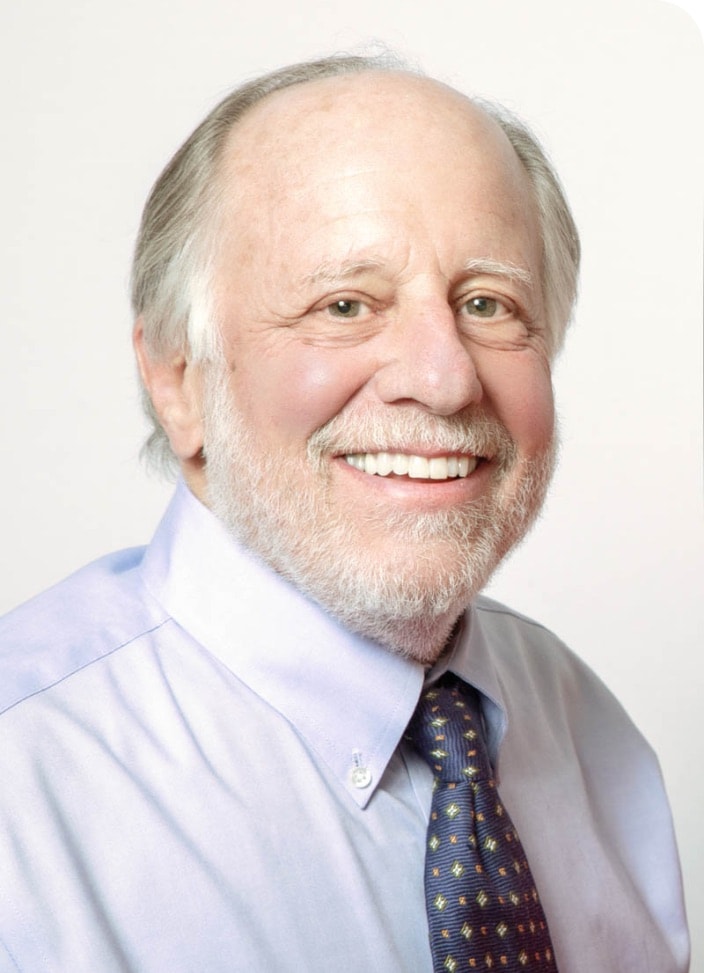 Terry Levy PhD, D.A.P.A., B.C.F.E.,
has been a psychotherapist, trainer, supervisor and consultant for almost 50 years. He is a licensed clinical psychologist in Colorado and Florida, a board-certified forensic examiner and a diplomate and master therapist of the American Psychotherapy Association. Dr. Levy is also a clinical member of the American, Colorado and Florida psychological associations; the American and Colorado associations of Marriage and Family Therapy; and the American Family Therapy Academy.
Dr. Levy previously served as founder and director of the Family Life Center in Florida and the Miami Psychotherapy Institute, which offered family-systems treatment and training. He was co-founder and past president of the board of directors of the Association for Treatment and Training in the Attachment of Children (ATTACh), an international organization dedicated to attachment and its critical importance to human development.
Dr. Levy has taught seminars for mental health, child welfare and school systems world-wide, including the American Psychological Association, American Professional Society on the Abuse of Children, American Academy of Psychotherapists, American Association of Marriage and Family Therapy, Child Welfare League of America and the National Foster Parents Association.
He is co-author of the best-selling book, Attachment, Trauma and Healing, Second Edition; editor of Handbook of Attachment Interventions (2000, Elsevier Press) and co-author of Healing Parents: Helping Wounded Children Learn to Trust and Love.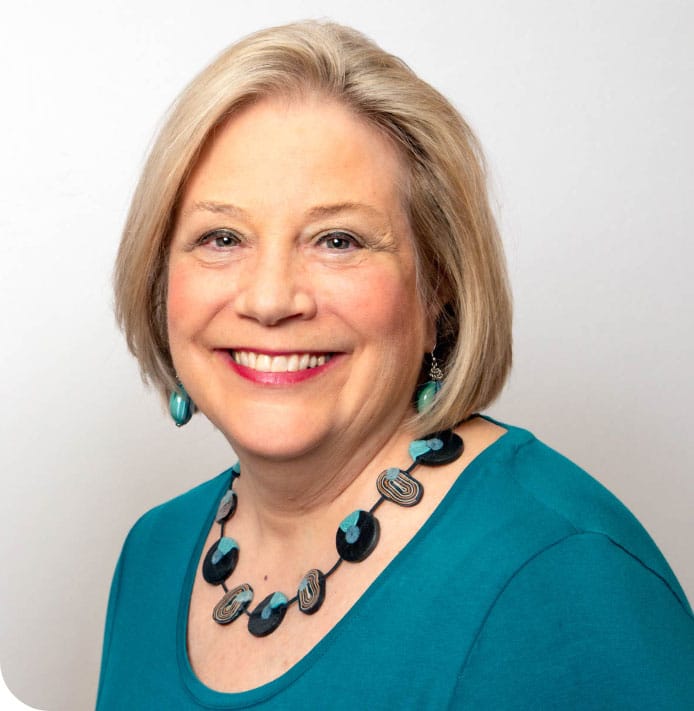 is an internationally recognized speaker, author, and expert in the field of child and adult attachment theory as well as trauma resolution.
In 1989, Dr. Heller began working with Dr. Peter Levine, founder of SETI (Somatic Experiencing® Trauma Institute). As Senior Faculty for SETI, she taught Somatic Experiencing® trauma work internationally for over 25 years.
Her work with adult attachment has forged a path for adults with childhood attachment injuries to develop Secure Attachment Skills that lead to more connected and fulfilling adult relationships. She believes that by healing ourselves we heal our families, our communities, and the world as a whole.
Don't miss your chance to learn directly from two internationally respected experts in trauma and attachment.
Enrollment closes May 17, 2021 at 11:59 pm PT
Continuing Education (CE) Option
As part of a joint sponsorship with Commonwealth Educational Seminars (CES), you can obtain 19 CE credit hours for this program, for an additional fee of $69.
Course Level: Intermediate
Target Audience: Licensed mental health professionals
Continuing Education Credit is pending through Commonwealth Educational Seminars for the following professions:
A Certificate of Completion is available to all participants at the end of the course (upon request) at no additional charge
It is the participant's responsibility to check with their individual state boards to verify CE requirements for their state. For detailed information regarding CEs, please visit: https://dianepooleheller.com/ce/information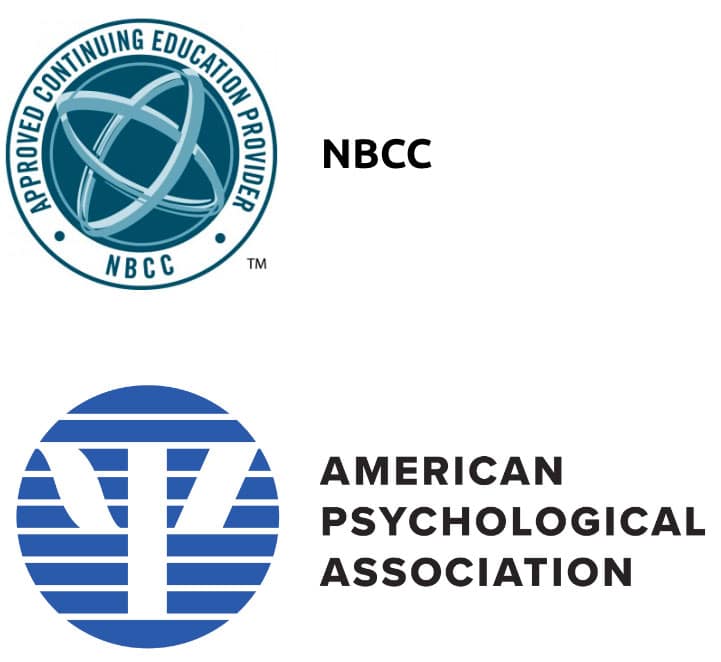 For further information, please contact Commonwealth Educational Seminars, 1-800-376-3345, or [email protected].
At the conclusion of this program, participants will be able to:
Ready to take the next step?
Here's Everything You'll Get Each Month…
Healing Traumatized Families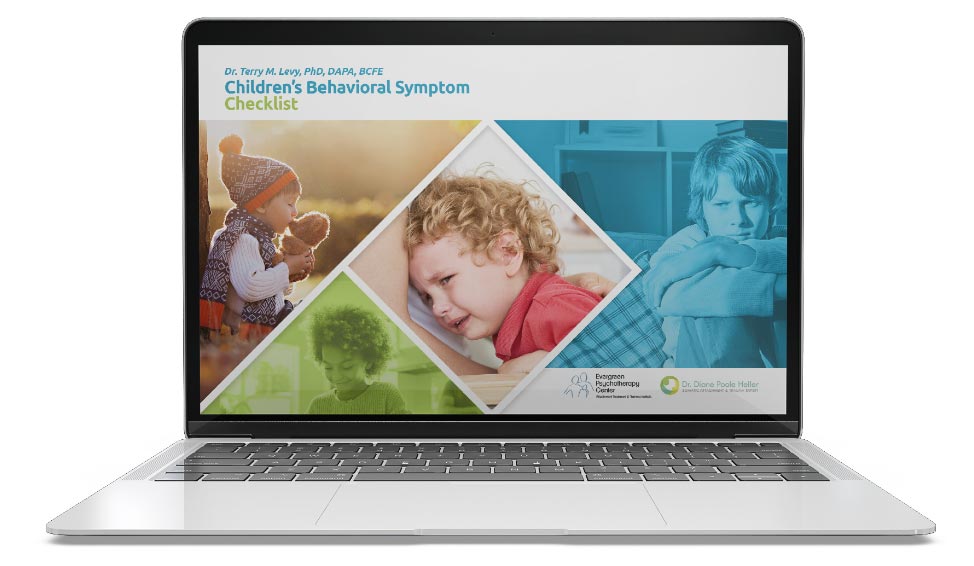 A monthly online educational membership program where, for the next 6 months, we'll be exploring an experiential, whole-family approach to heal childhood trauma, restore secure attachment and turn tragedy into triumph.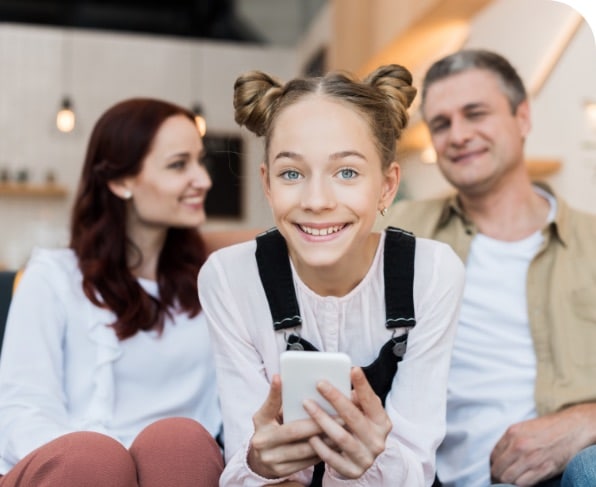 Ready to Start? Join Today!
Registration closes May 17, 2021 at 11:59 pm PT
ALL FOR JUST


Enrollment in Therapy Mastermind Circle
only opens up twice a year. Sign up to get immediate access.
Our next module begins on May 18, 2021!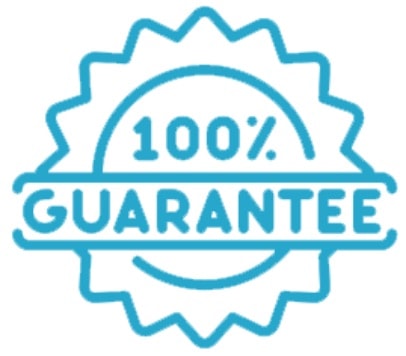 Your Satisfaction is 100% Guaranteed
We're confident this program will be a valuable investment in your education and clinical practice.
Try the Therapy Mastermind Circle 100% risk-free. If for any reason, you don't feel it meets your needs, please contact our friendly Support Team within 30 days — and we'll happily issue you a refund.
Frequently Asked Questions
How can we help you decide?
Do I need to be a therapist to be in the Therapy Mastermind Circle program?
No, you do not. While many of the people who join our program are both novices and experienced practitioners, the process and techniques you learn with us can be very helpful to anyone who would like to understand attachment theory more deeply or help support others. We welcome anyone who wants to explore in-depth subject matters on a monthly basis.
How long can I access the program materials?
You have lifetime access to your dashboard and materials for every for every 6-month topic you complete, including videos, transcripts, worksheets, exercises, demos and bonuses. You may also download or print the materials at any time.
If you cancel your membership to Therapy Mastermind Circle before completing the current 6-month topic, you will have 30 days, from the time you give notice of your cancellation, to download the materials for your personal use.
In the interest of privacy, client demo videos may never be downloaded.
Is this theoretical or practical training?
It's both. We've structured this program in such a way so we don't just tell you how to use theoretical concepts — we show you. You'll be able to watch actual client demo videos, expert training calls and participate in experiential exercises and LIVE Q&A sessions with Terry and Diane. While they can't get to everyone, they'll do their best to answer your questions and give you tips on how to apply skills and techniques to your client therapy sessions. In addition, you'll have access to the private FB group where Diane and Terry field questions.
How many CE credits can I earn for this specific 6-month topic series?
If you're a licensed professional counselor, marriage and family therapist, or nurse — you can obtain 19 CE credits at the end of this 6-month series. Please note, there is a one-time fee of $69.
A Certificate of Completion is also available to all participants at the end of the course at no additional charge.
How much time should I spend on each module every week?
The time most people spend varies because of individual learning styles and preferences. Most of our students tell us they spend an average of 1-3 hours per module (per week) outside of our 1-hour LIVE Q&A sessions.
We also encourage everyone to work at your own pace — and at the very least, join us for the interactive sessions and demos, so we can answer your questions live.
What if I can't show up live for all the training calls?
We would love to have you join each session live, but if you are unable to do so, all sessions and training calls (including the Q&A) are recorded, so you can still receive the information and coaching you need.
Additionally, the program module materials are yours to download and keep in your professional reference library. The only thing you cannot download are client demos — because we need to honor and respect client confidentiality.
We're also here to support you in our private Facebook Group. It's a great place to ask questions, share insights and get support from Diane, Terry and your colleagues.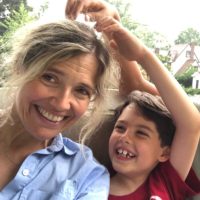 "We have two adopted children and both have experienced a degree of attachment disorder, moderate for our daughter and quite severe for our son. After 10 years trying every conceivable psychotherapy, we turned to Dr. Terry Levy.
It was the best decision we ever made for our family. They were the first ones to recognize the problem and were the first to be able to treat it. Their program was dramatic, as were the results. We immediately began to share a bond of love and security, as well as a mutual respect.
It still takes hard work, but it is now working with our children, not against them. This program should be required for all adoptive parents.
If we could, we would nominate them for the Nobel Peace Prize!"
-Patient of Terry Levy & Evergreen Psychotherapy Center
Develop practical skills and interventions to restore secure attachment and heal families
Registration closes May 17, 2021 at 11:59 pm PT
Reserve your spot TODAY for just



Join today & get immediate access!